Exclusive: Comey to come out hot on book tour, correct lies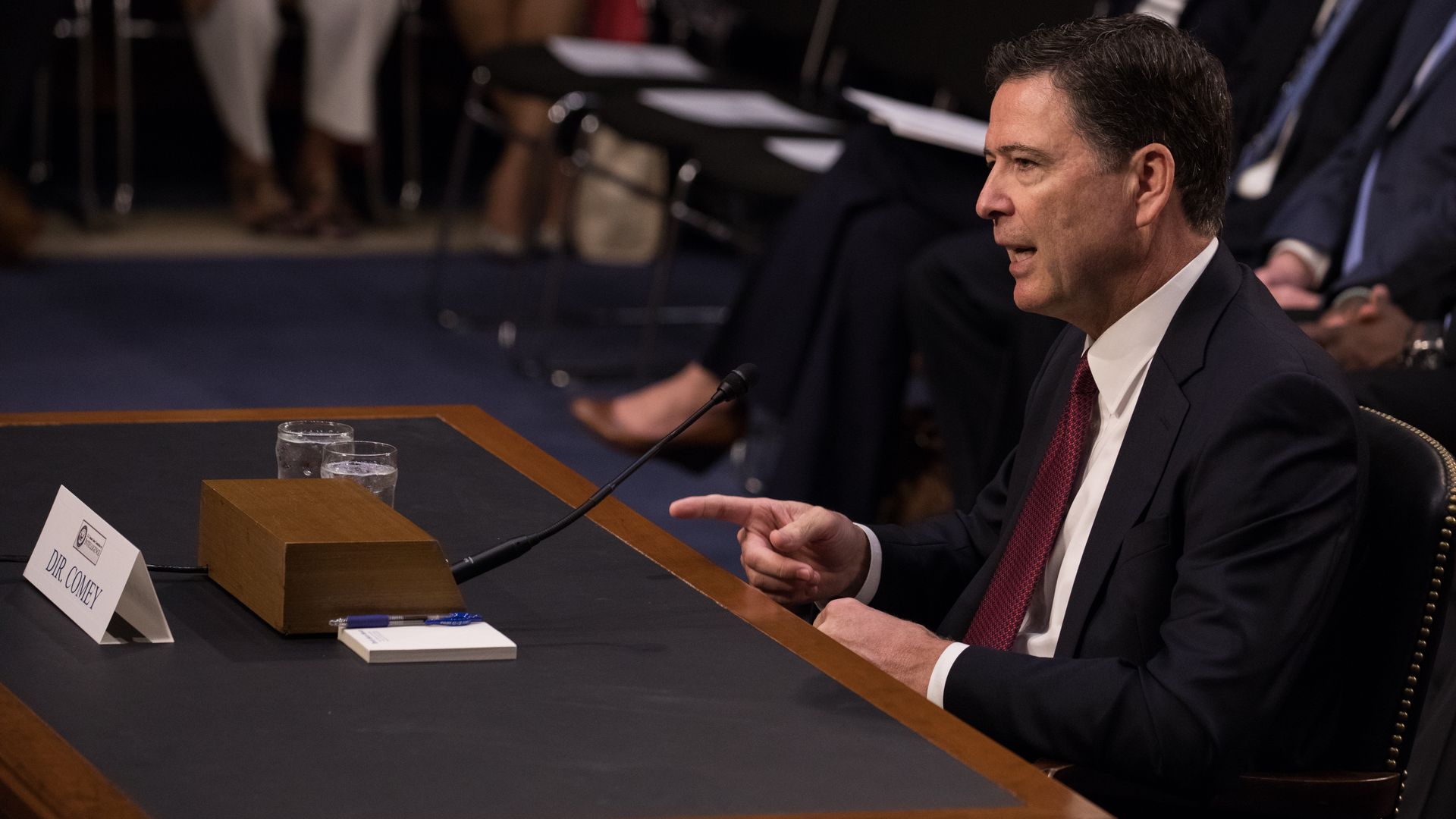 Look for fired FBI Director James Comey to come out hot on the book tour that begins 30 days from now for "A Higher Loyalty: Truth, Lies, and Leadership," out April 17 from Flatiron Books.
We're told: Comey has been quiet for nearly a year — fired by President Trump on May 9, precipitating the appointment of special counsel Bob Mueller eight days later. He has heard a lot of lies and misstatements about the FBI that he intends to correct. He didn't want to be in this position, but is embracing it.
There'll be more announcements about his book tour soon, but he's eager to go to where his critics are and take them on.
He has seen three presidents up close (George W. Bush, Barack Obama, Donald Trump), and will compare and contrast the first two he served to the third.
As you can guess, what he says is going to rattle a lot of china. 
I'll interview Comey at his sole Washington appearance on the tour — on April 30 at 7 p.m. (Lisner Auditorium, 730 21st St. NW), at an event presented jointly by Politics and Prose Bookstore and Axios.
Comey's blitz: See a list of Comey's three announced network TV sit-downs, and his 11 in-person appearances, from Seattle to Kansas City to Miami.
Go deeper