Mnuchin opposes EU tax plan that would "single out" digital firms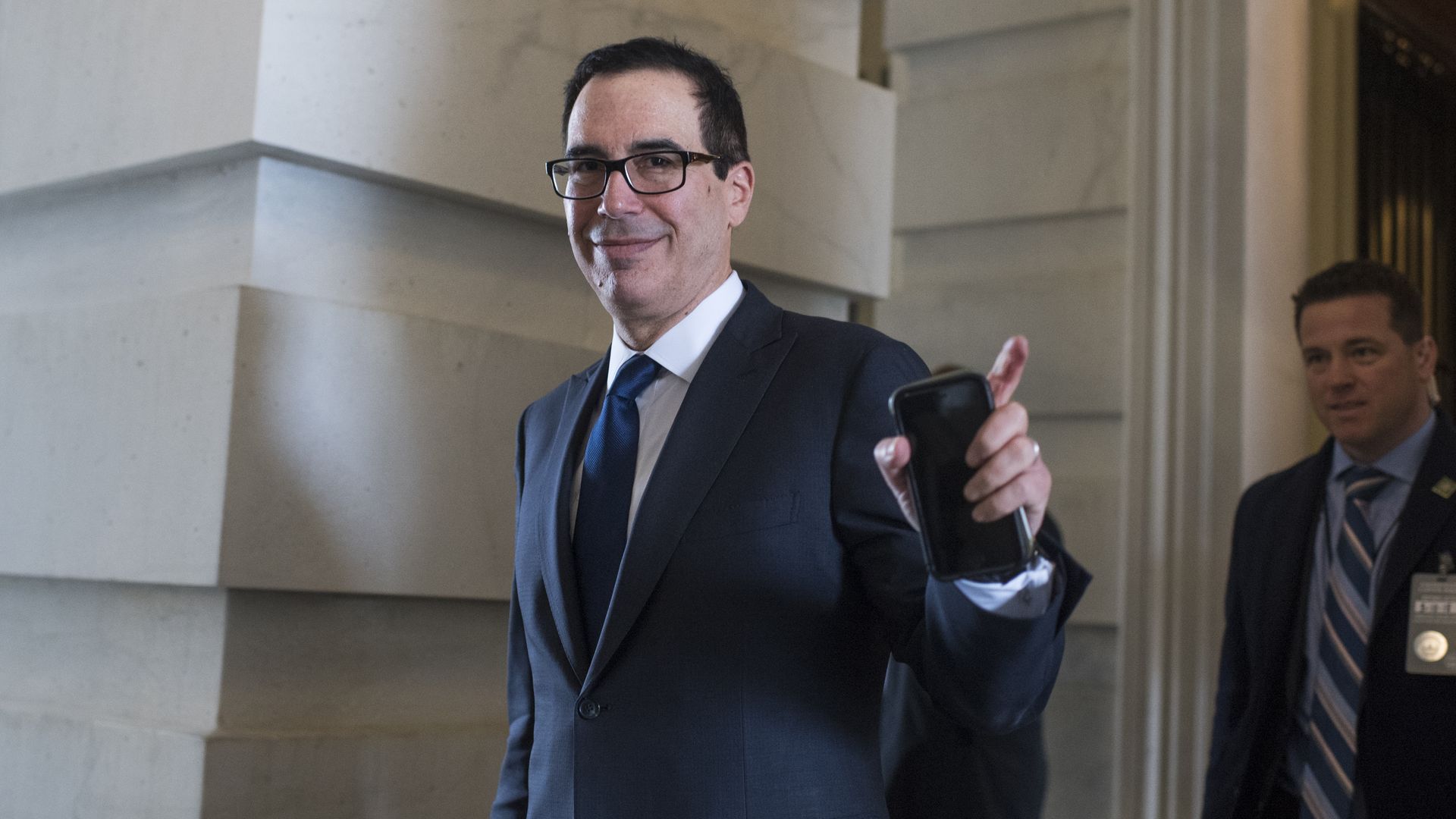 Treasury Secretary Steve Mnuchin threw cold water on an EU proposal to tax the revenue of large American tech companies in a statement to Politico on Friday:
"The U.S. firmly opposes proposals by any country to single out digital companies."
Go deeper: More on the EU plan to impose a tax on the digital revenues, rather than profits, of companies like Amazon, Facebook and Google with significant operations abroad. It comes up for a vote before the European Commission next week.
Go deeper