Apple aims to show its products as kid-friendly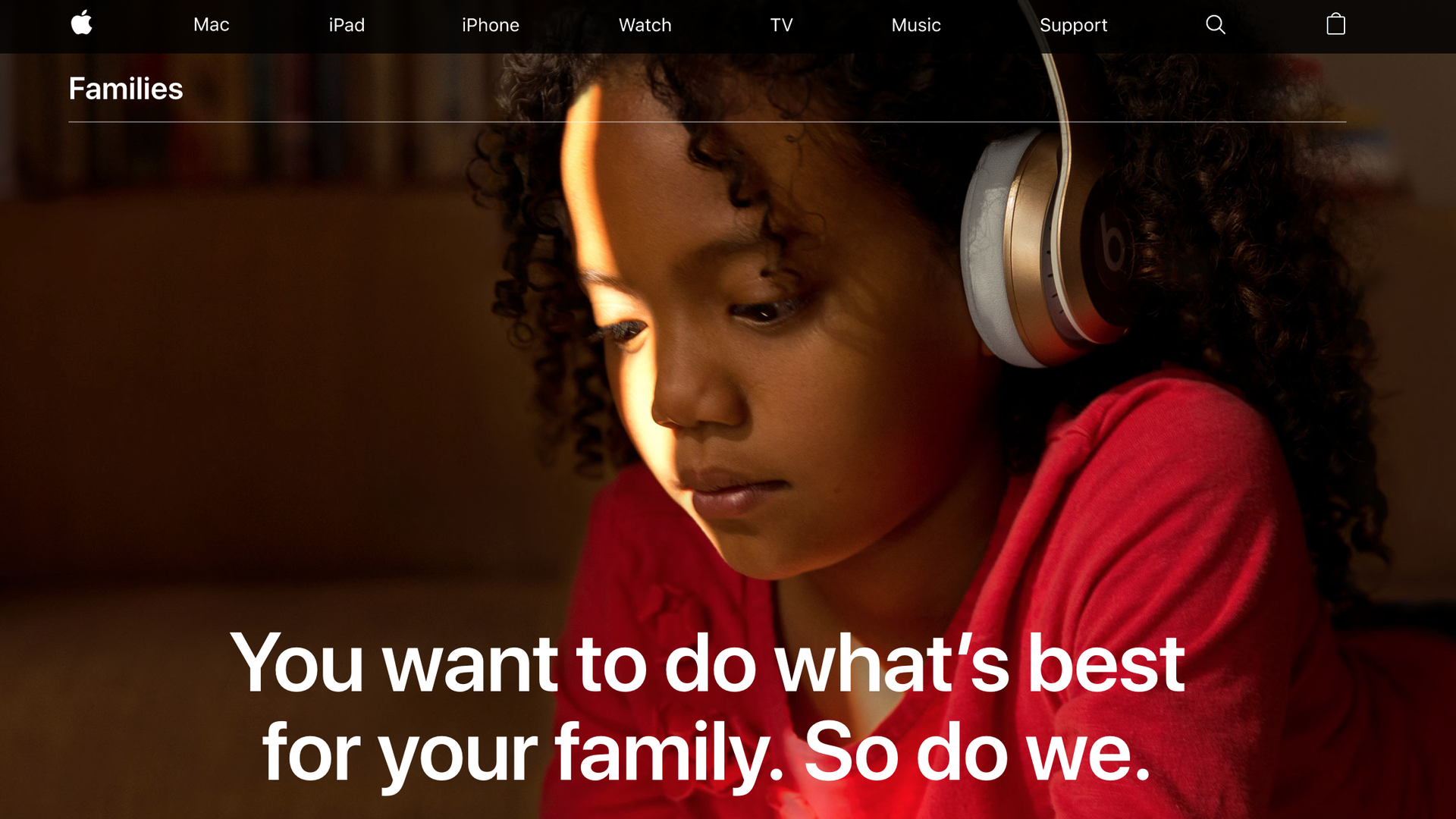 A new page on Apple's website details its efforts to make Macs and iPhones family friendly, including parental controls and other safety features. The move comes as Apple and other tech giants are under fire over whether their products are addictive, especially for children.
What's next: The new website highlights what Apple was already doing, but expect more work from Apple in this area. As first reported by Axios, Apple has delayed some features originally expected in the next version of iOS, but parental controls is expected to be an area that will still see an upgrade.
What's new: Apple's new Web site goes into more detail on Apple's current efforts but doesn't detail any new features or plans. It talks about things like ways to track location, limit in-app purchases, filter out inappropriate content and prevent devices from being used while driving. Other sections look at privacy and Apple's work in the classroom.
The backdrop: In January, two Apple investors — Jana Partners and the California State Teachers Retirement System — sent Apple a letter urging the company to do more on the issue.
We have reviewed the evidence and we believe there is a clear need for Apple to offer parents more choices and tools to help them ensure that young consumers are using your products in an optimal manner.  By doing so, we believe Apple would once again be playing a pioneering role, this time by setting an example about the obligations of technology companies to their youngest customers.
Apple said at the time that it "has always looked out for kids, and we work hard to create powerful products that inspire, entertain, and educate children while also helping parents protect them online" and promised it was working on additional features.
The competition: While Apple does have some parental controls built into the iPhone, Amazon and others have arguably done more to create kid-friendly environments within their mobile devices.
Amazon allows parents to set up separate profiles for their children and offers a subscription FreeTime Unlimited service with a bundle of approved apps, books and videos. Microsoft's ill-fated Windows Phone also had a Kid's Corner mode that allowed parents to hand their device to a kid an know that they would only have access to pre-approved content. Google has also been working to expand parental controls in Android
Go deeper: Here's what Axios wrote a year ago on Apple's opportunity to do more on parental controls..
Go deeper