Duterte to pull Philippines from International Criminal Court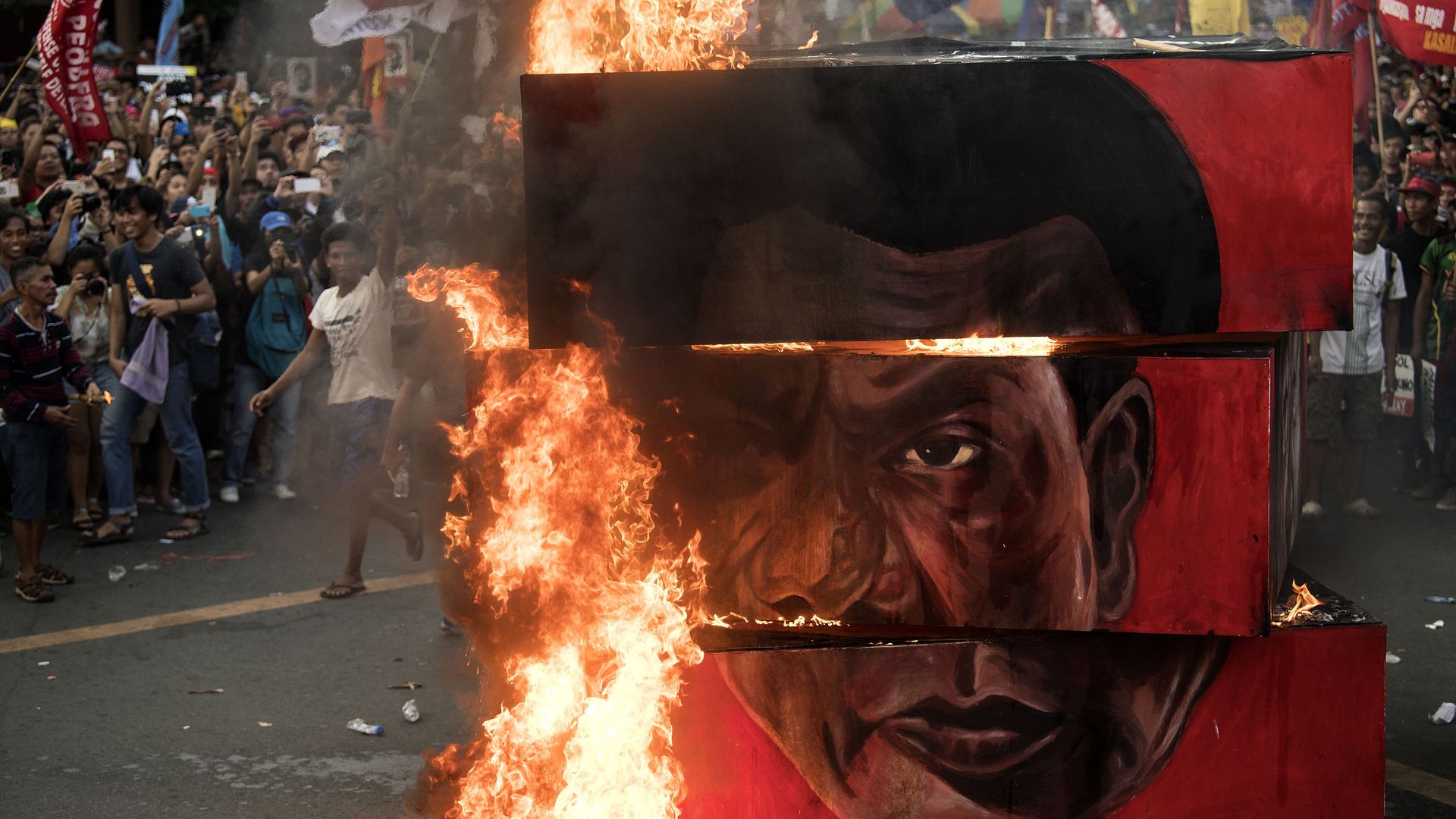 Rodrigo Duterte announced his intent to withdraw the Philippines from the International Criminal Court as the investigative body continues its preliminary inquiry into his gruesome war on drugs. In a 15-page statement, Duterte railed against The Hague for its "baseless, unprecedented and outrageous attacks" on his character, claiming the organization had foregone the principles of due process and presumption of innocence.
Why it matters: Per The Guardian, it takes a year for a country's withdrawal from the ICC to officially go into effect, and the move will not protect Duterte from being prosecuted if the inquiry finds evidence of crimes against humanity.
Go deeper