Colombian ex-guerilla group takes part in election for first time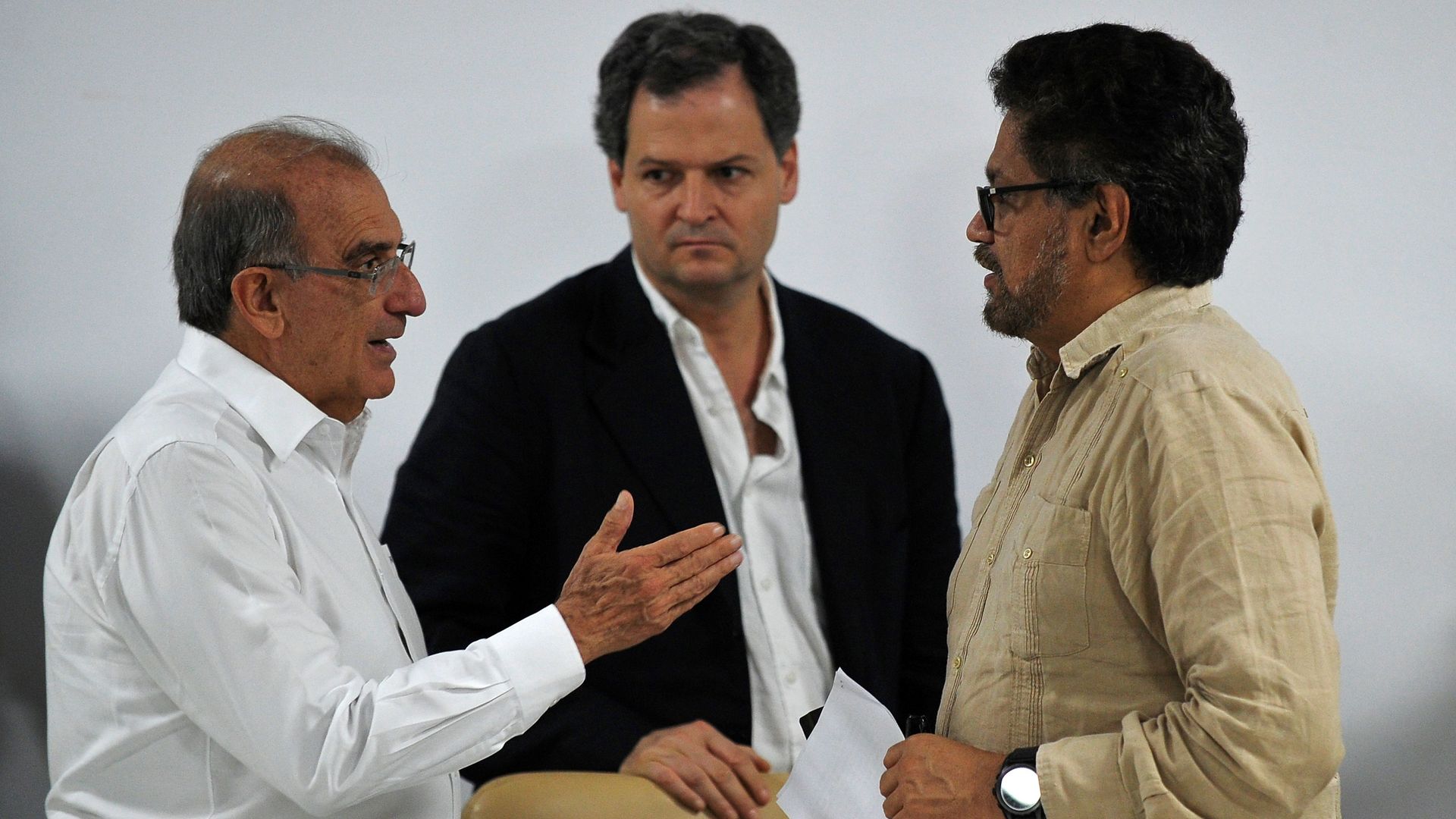 Colombians are voting Sunday in congressional elections, with former members of the FARC guerilla group taking part in their first election in advance of a presidential vote in May, BBC reports.
Why it matters: The formers members, whose political party is called the Revolutionary Alternative Common Force (or FARC), were automatically given 10 congressional seats as part of a historic peace accord signed in 2016, which ended over 50 years of bloody conflict that killed more than 260,000 people and left millions displaced.
What's happening: The new party is facing an uphill battle. Former leader Rodrigo Londoño ended his bid for president last week due to health issues, though the party is still expected to run a candidate in May's first round election. Per the BBC, the ruling Centro Democratico party is predicted to win the most seats on Sunday.
Go deeper