A Conversation on Education in America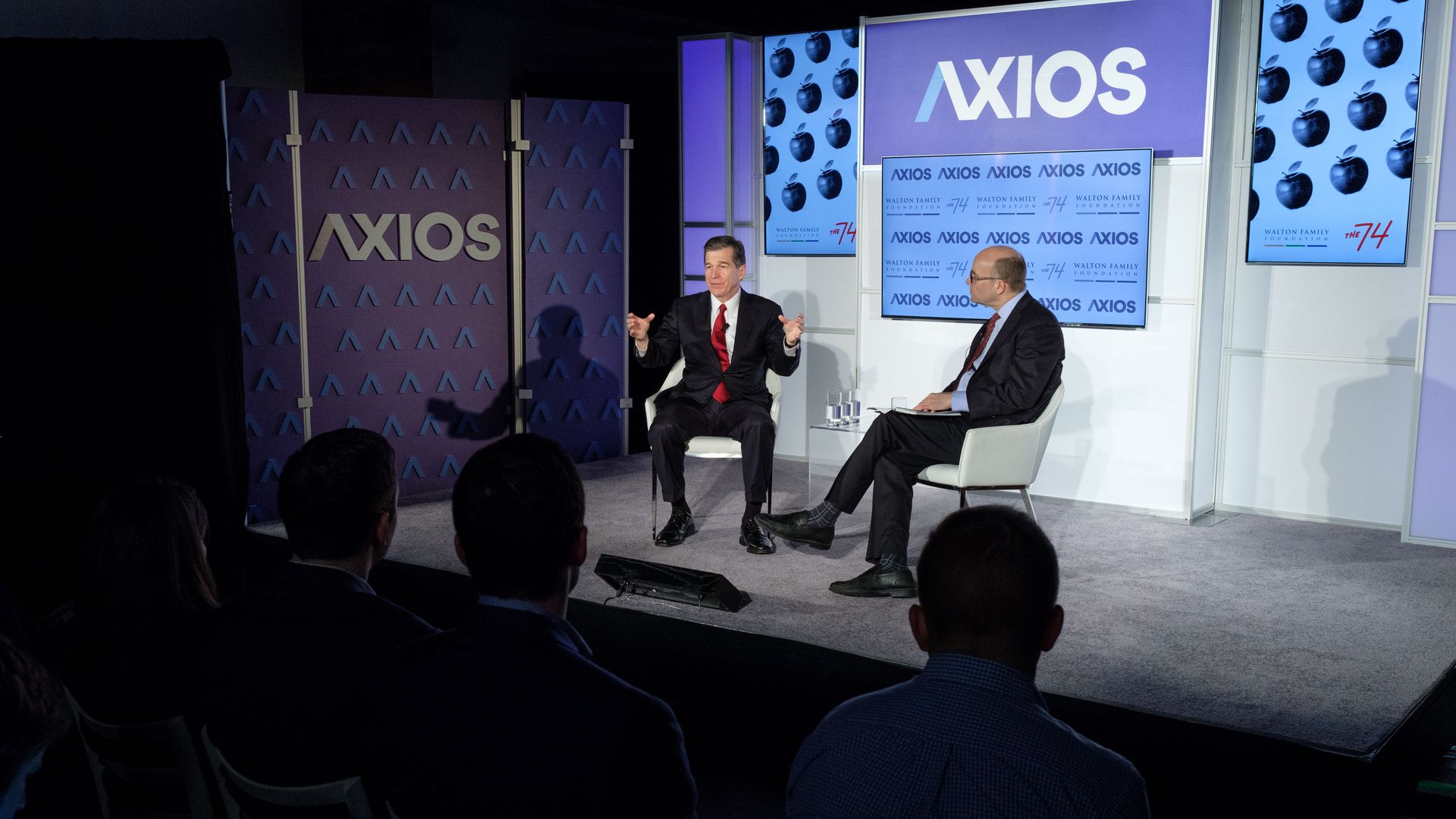 Axios' Mike Allen hosted "A Conversation on Education in America" with a trio of governors from both sides of the aisle. They discussed how to improve our education system, and how to make our schools safer in the wake of the mass shooting at Florida's Stoneman Douglas High.
Why it mattered: While these governors come from very different states, it became clear they face the same issues with school funding, safety, and dropouts.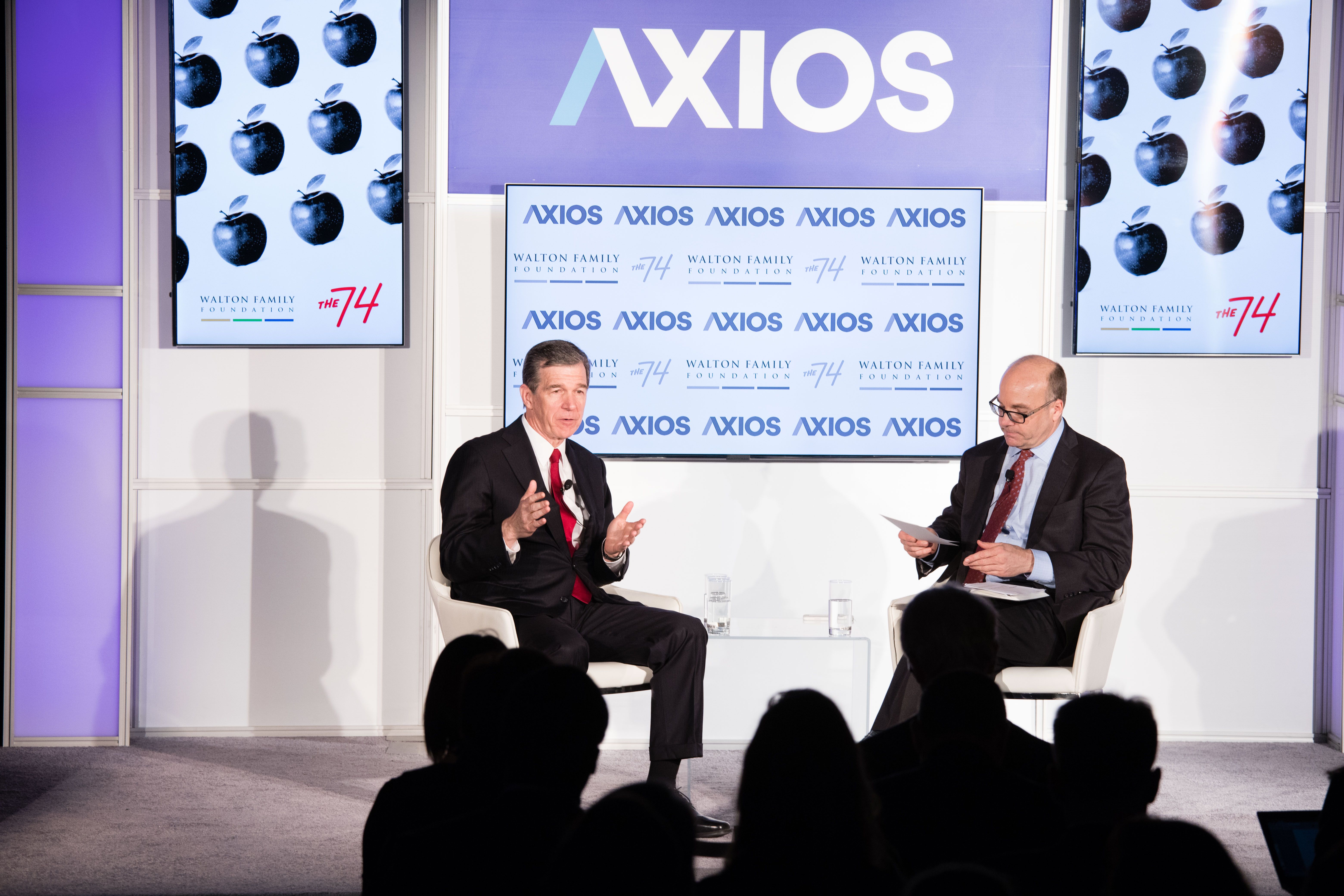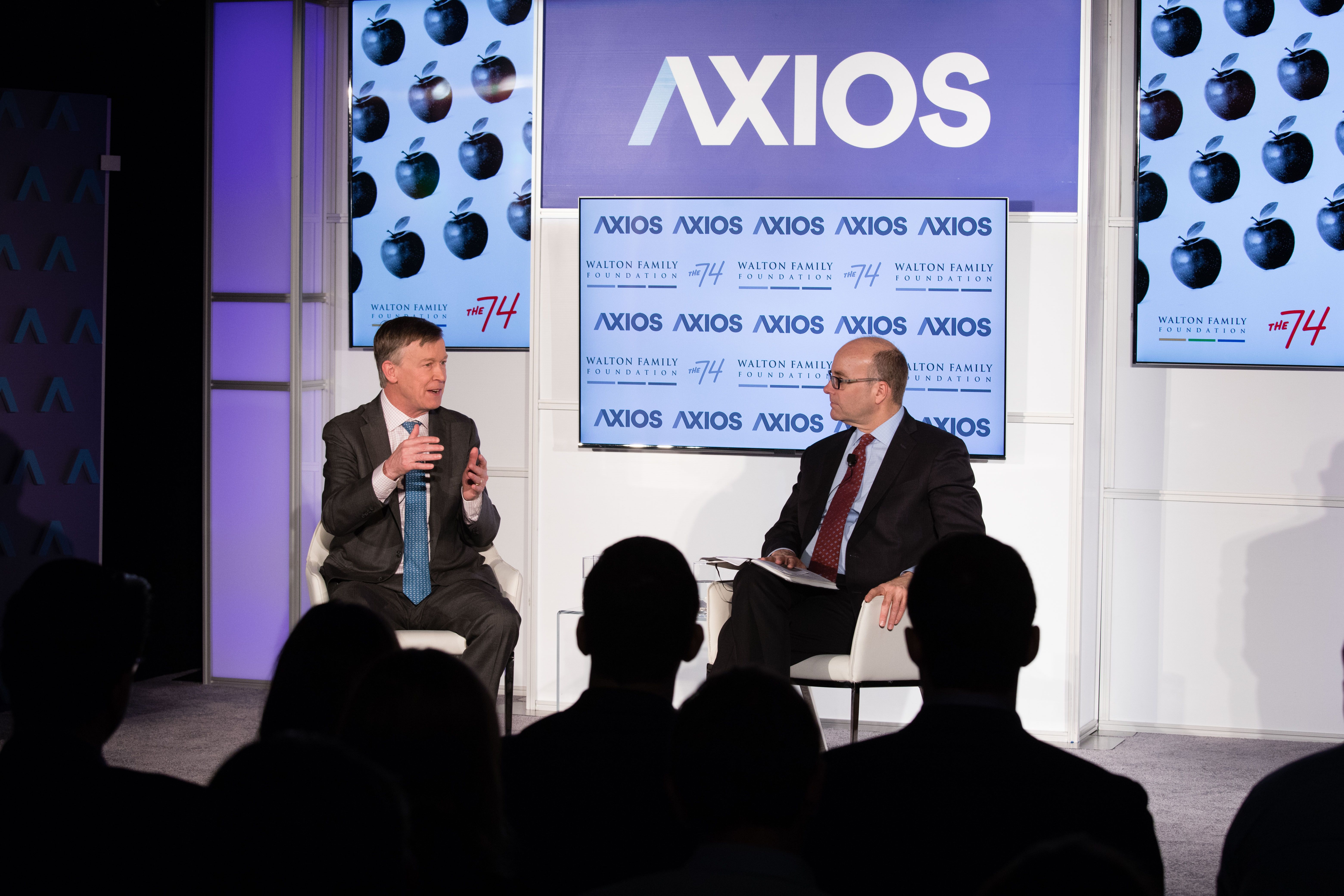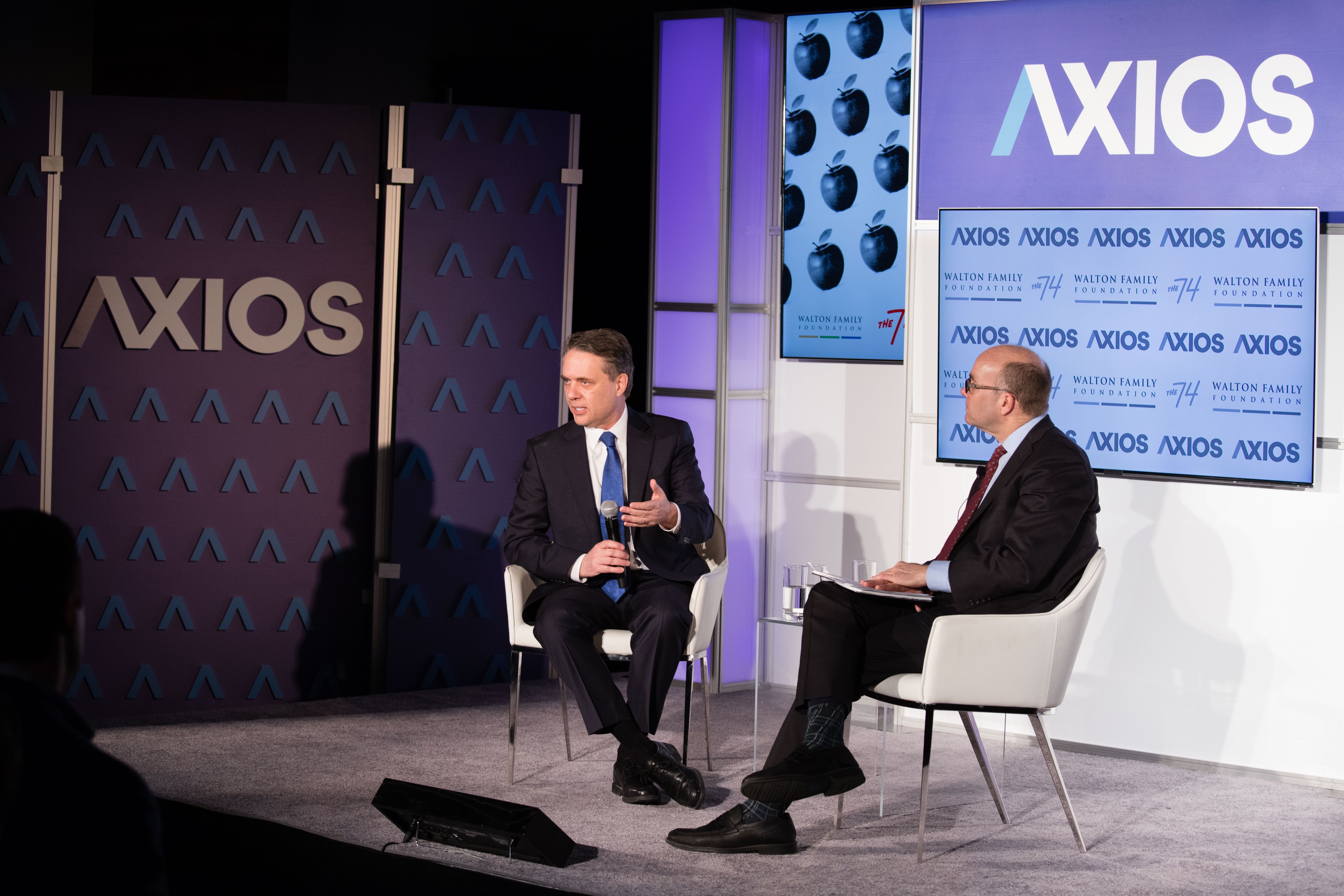 Following President Trump's proposition to arm teachers, Mike asked each governor to respond.
What they said:
Gov. Roy Cooper (D-NC): "I think it's ridiculous."
Gov. John Hickenlooper (D-CO): "I have met a few teachers that thought that was a good idea [to carry guns], and would do it. Almost every teacher thought it was a terrible idea. They thought it would make schools less safe."
Gov. Jeff Colyer (R-KS): "This might be a good solution."
Thank you to The 74 & The Walton Family Foundation for sponsoring this event.
Go deeper