Tillerson outlines U.S.–Africa policy in time for visit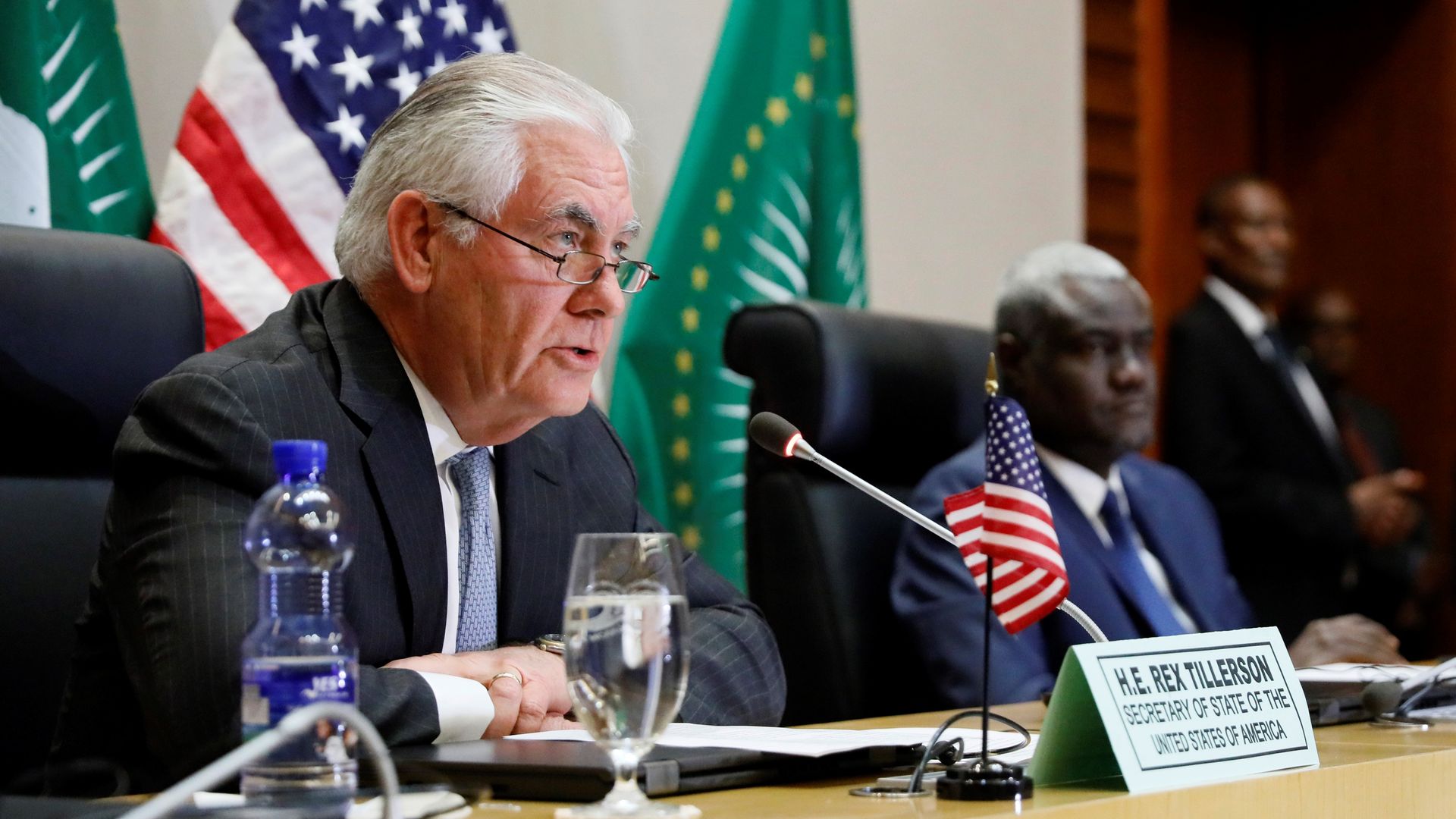 The Trump administration has yet to chart a clear or coherent policy toward Africa, but that may now be changing. Secretary of State Rex Tillerson's six-day trip to Africa marks by far the administration's highest-ranking official visit to the continent, following U.S. Ambassador to the United Nations Nikki Haley's well-received tour in October.
The background: Tillerson laid out the beginnings of an Africa policy in a speech at George Mason University on Tuesday. He acknowledged the importance of Africa's partnership to U.S. interests and spoke favorably of policy initiatives undertaken by previous administrations, referring to the historically bipartisan nature of U.S.–Africa relations.
However, his speech prioritized security issues over political, social or economic development. While this theme accords with Trump's worldview, it does not speak directly to the problems Africa wants to address or the interests of U.S. businesses looking to invest on the continent.
The destinations on the secretary's trip coincide with U.S. military assistance and engagements. Ethiopia and Kenya are engaged against al-Shabaab, Nigeria and Chad against Boko Haram and Sahelian Islamic extremists, and Djibouti hosts a U.S. military base. While still focusing on security issues, past administrations have also championed health (PEPFAR), development (Power Africa), U.S.-Africa trade (African Growth and Opportunity Act) and human rights (Anti-Apartheid Act, passed over President Reagan's veto).
The bottom line: The United States has enjoyed a positive image across much of Africa, but Trump's recent derogatory comments have severely damaged its reputation. Tillerson's trip is an opportunity for a reset. Even with a one-dimensional focus and without a signature policy initiative, the simple fact of Tillerson's trip is a step in the right direction.
John Campbell is the Ralph Bunche Senior Fellow for Africa Policy Studies at the Council on Foreign Relations.
Go deeper