First prominent South Korean politician falls to #MeToo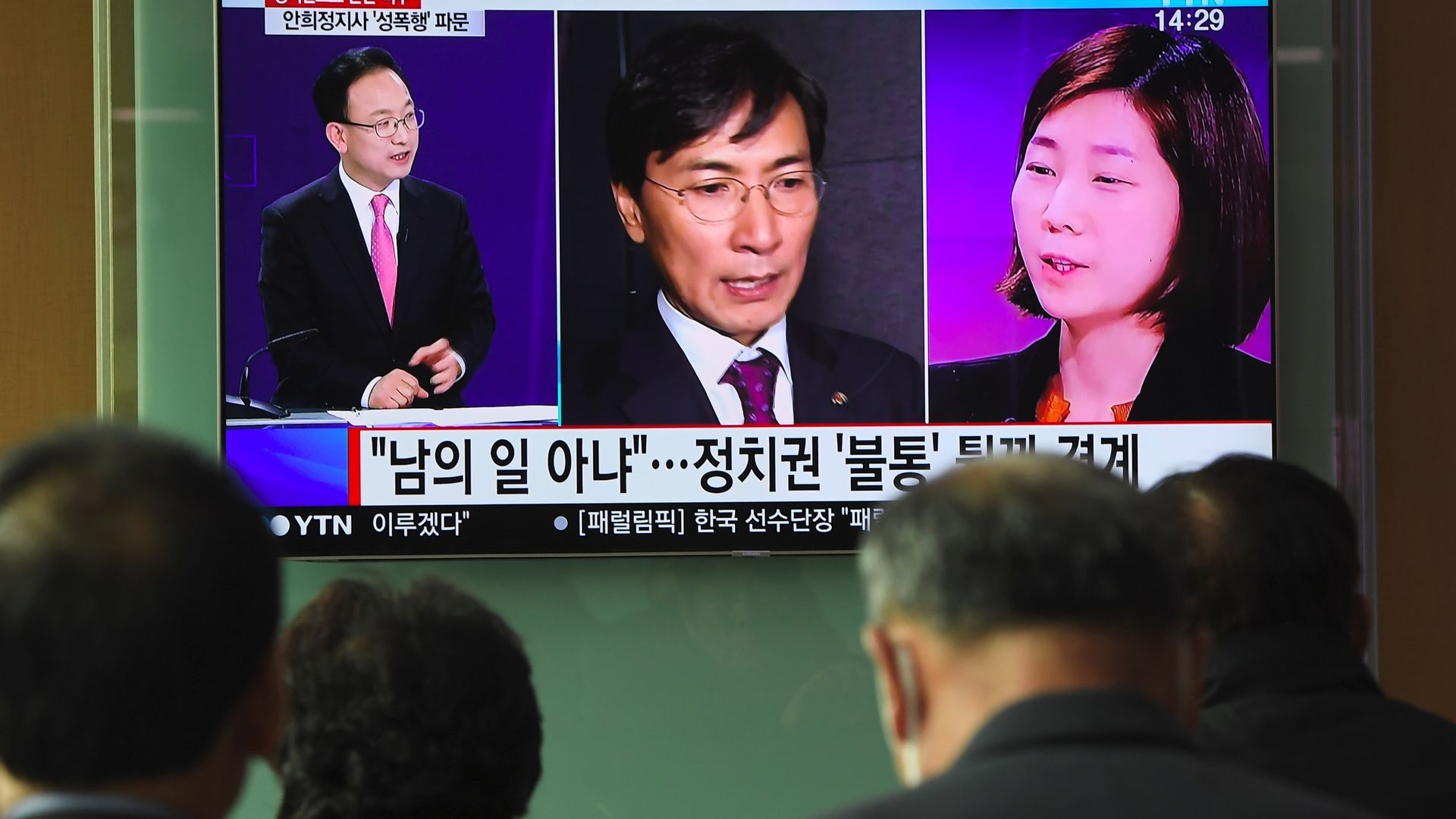 A prominent South Korean politician has stepped down from his post as governor of South Chungcheong Province as a result of the #MeToo movement, the New York Times reports.
Why it matters: Ahn Hee-jung was accused of raping his secretary, Kim Ji-eun, four times since last June, per the Times. He is the first major politician to be affected by #MeToo in South Korea, a country with a "strictly hierarchical code that...makes women vulnerable to abuse and bias."
Hee-jung said: "It's all my fault...I want to tell Ms. Kim Ji-eun that I am really sorry. I am asking for forgiveness for my foolish behavior."
Per the Times, Hee-jung was "widely cited as one of the leading candidates" to replace President Moon in 2022.
Go deeper