Suspects arrested for plotting attack on U.S. embassy in Turkey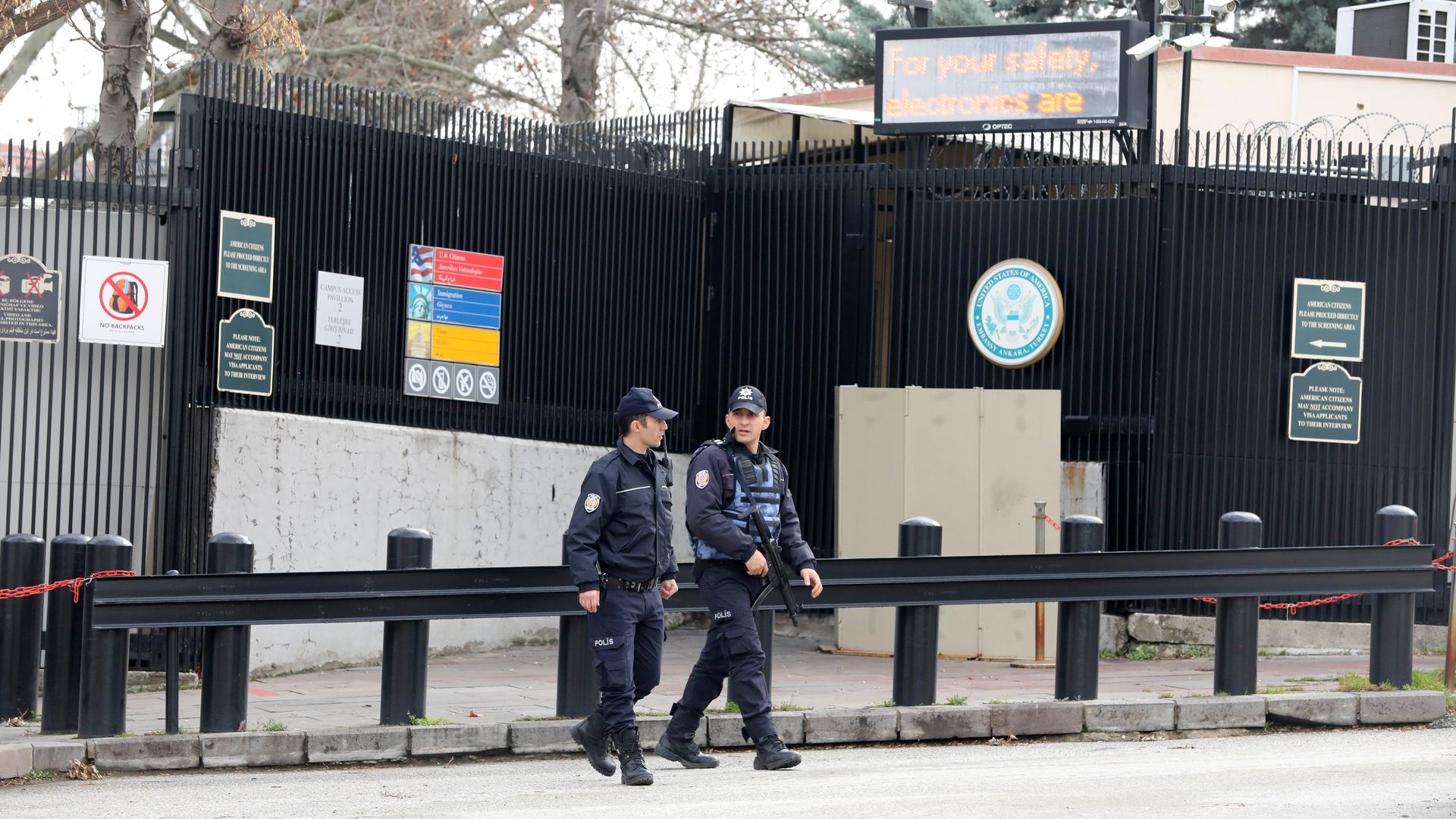 Turkish authorities have arrested four suspected ISIS fighters for plotting an attack against the U.S. Embassy in Ankara, Politico reports. The embassy announced it would be closed Monday and Tuesday after receiving a security threat.
Why it matters: Relations between Turkey and the U.S. have been strained during the ongoing assault against Kurdish forces in Afrin, but the decision to close the embassy was not a political one, according to Deputy Prime Minister Bekir Bozdag. Details about the specific nature of the security threat have not been released.
Go deeper