Old oil seeks Silicon Valley swag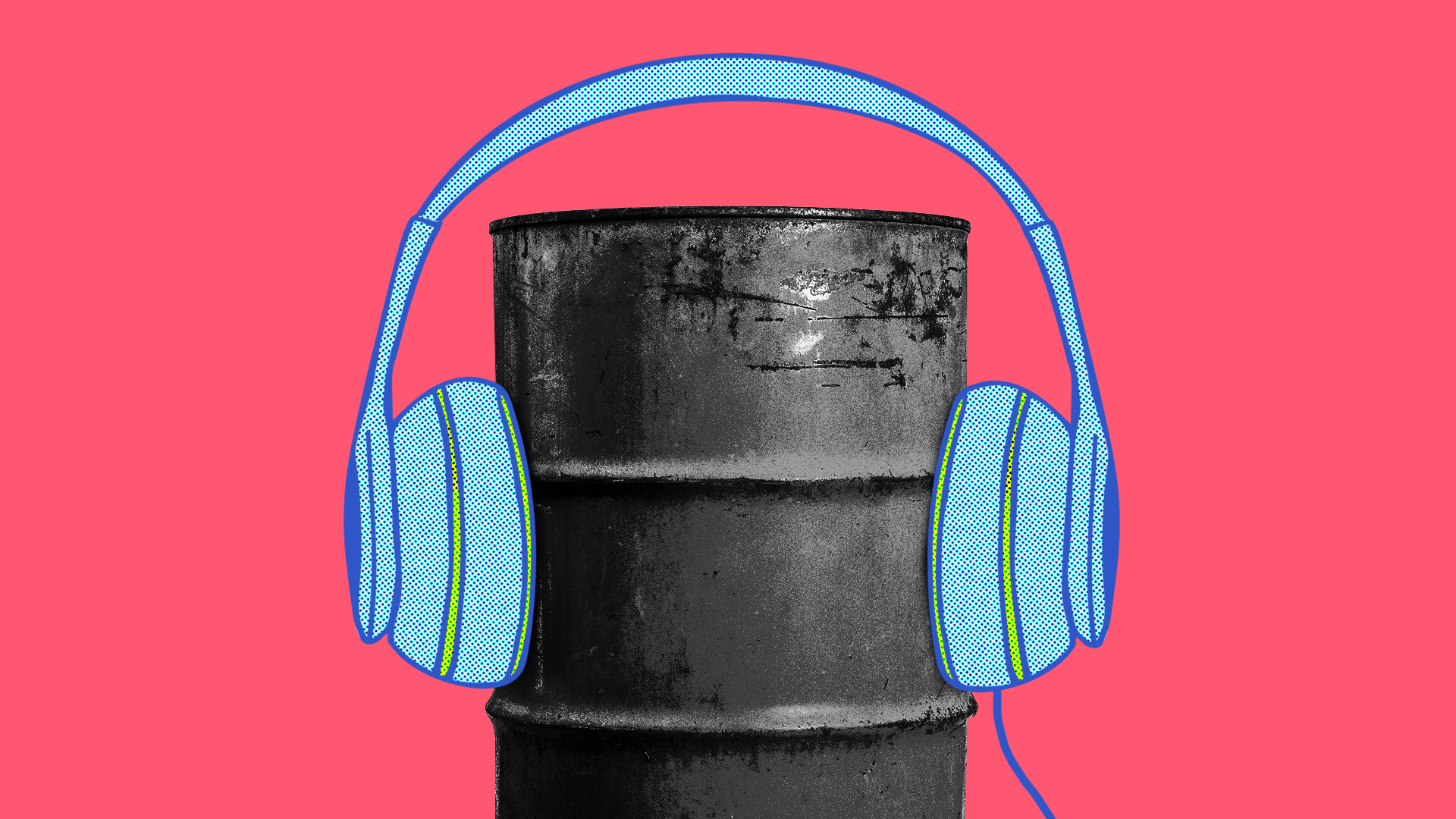 HOUSTON — One of the world's largest energy conferences is focusing more than ever on new technologies helping big oil and gas companies cut costs and carbon emissions.
Why it matters: The spotlight on new tech underscores how the high-carbon parts of the energy industry are trying to embrace the future of low carbon and high tech. The extent to which this conference evolves reflects the very evolution of the sector itself.
Driving the news: The conference, called CERAWeek, features first-time interviews with top executives at Google and Amazon Services and also a head of a national laboratory coming for the first time, according to organizers. A technology hub housed inside the conference that began last year is more than triple its initial size.
Bill Vass, vice president of engineering at Amazon Web Services, will be here, and Google is sending its CEO of its cloud business, Diane Greene. Their presence reflects the growing digitization of energy companies.
"Within the Silicon Valley context, she [Greene] is equivalent to any of these big names in energy," said James Rosenfield, IHS Markit executive and co-host of the conference. "She's a household name in Silicon Valley, but when I mentioned her name in Houston, she's less well known except to the IT people."
I asked conference host and energy historian Daniel Yergin how many times in the past Google and Amazon executives have participated in the event.
"I think I would say a really long time, beginning this year," Yergin replied with a slight chuckle.
The back story: Pronounced seer-a, CERA stands for Cambridge Energy Research Associates, a consulting firm founded more than 30 years ago by Yergin and Rosenfield in Cambridge, Mass. Since being acquired by IHS Markit in 2004, CERAWeek has grown to more than 500 speakers and thousands of attendees from 70 countries.
The event feels like the center of the global energy universe for a few frenzied days, with high-profile speeches and closed-door deal-makings alike.
The tech hub will include everything from a Formula E (for electric) race car to displays of digitization to augmented reality vertical taxis. There are also 12 events on blockchain, according to Rosenfield.
"We have brought down the average age of CERAWeek by 10 years because we have all these young people involved in startups," he said.
The sponsors of the tech hub have doubled from eight in its inception last year and now include oil giants Saudi Aramco and Total.
Another tech hub backer is Maana, a Silicon Valley startup with patented technology that encodes human expertise and combines it with companies' data to make their operations run more efficiently, according to its chief marketing officer Azita Martin. Maana opened up a Houston office last year.
Between the lines: Several factors are driving oil companies, historically more conservative than Silicon Valley startups, to embrace high-tech changes. The oil-price collapse of 2014 is one of them, and the world's move to lower-carbon technologies to address climate change is another.
"A change that might be driven by cost or efficiency has the collateral effect of carbon benefits," Rosenfield said. "Equally, something that's driven by climate, that could also have the collateral effect of changing how companies operate."
The competitive nature of the transportation sector and oil demand, which includes electric vehicles, is also driving innovation. The CEO of General Motors, Mary Barra, speaks Wednesday.
Yes, but: This is still Houston, and the oil industry is never going to be a rapid adopter of anything new, given that its operations are based on huge infrastructure that can't be easily changed.
With the tech hub more than three times its 2017 size and a record number of speakers, the more than 3,500 attendees — itself another record — are bound to miss things.
"My absolute greatest frustration is I can't go to everything," said Yergin, who is doing most of the keynote interviews.
That record attendance comes amid a steep price tag that some energy executives complain is too high: $8,250 for the week. That's $500 more than the past three years, according to a CERAWeek spokesman.
I guess that's the price for Silicon swag.
Go deeper