Attack on French Embassy in Burkina Faso leaves assailants, soldiers killed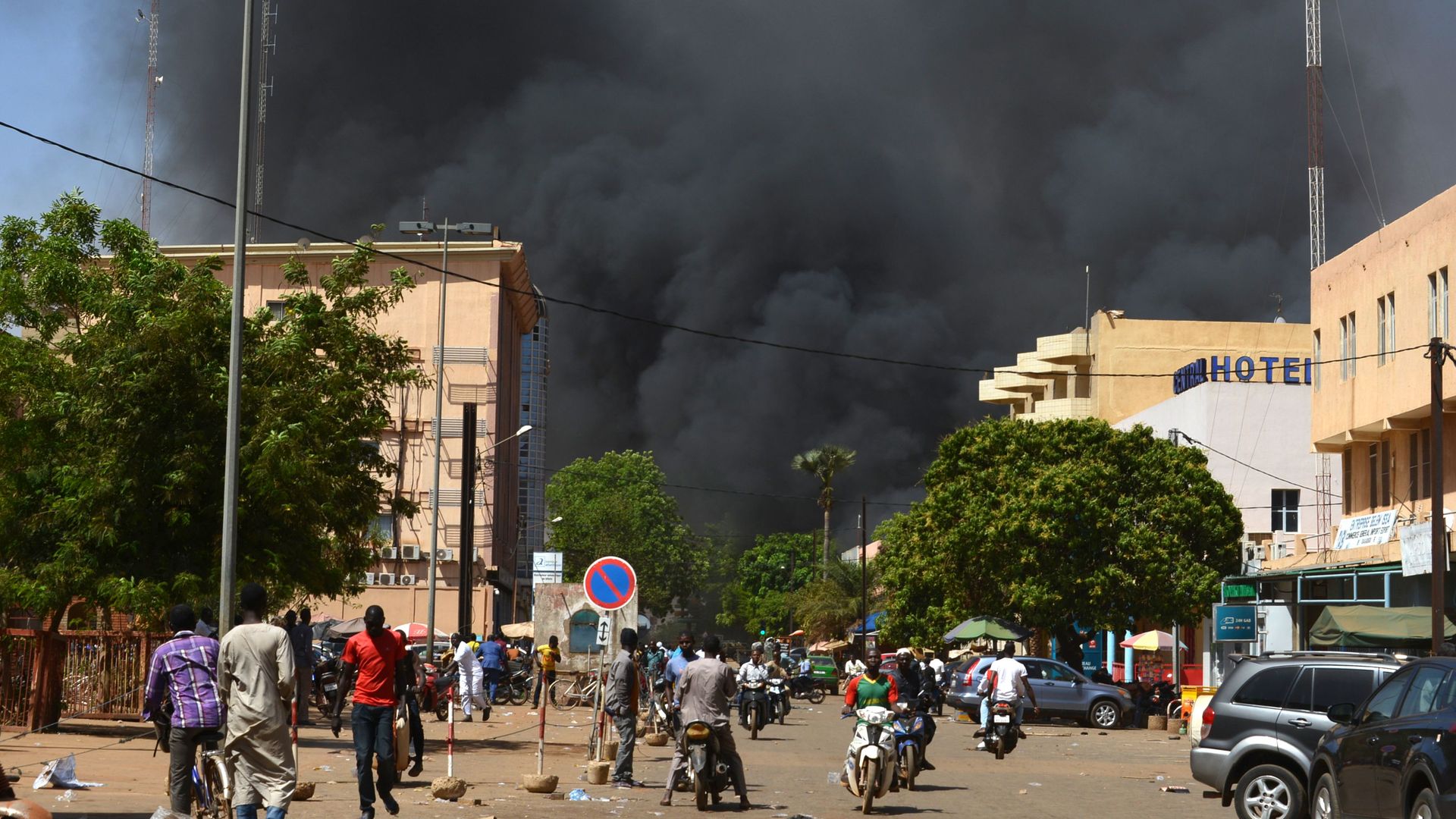 Unidentified attackers launched an assault on Burkina Faso's military headquarters Friday, killing 5 people and wounding 50 others, per Reuters. The French Embassy in Ouagadougou was also attacked, where 2 gendarmes were killed, according to Burkina Faso's government, Reuters reports.
What happened: 5 men drove up in a car and began firing on passersby before approaching the French Embassy, per L'Express, a French publication. The French Embassy first announced it was attacked, then later modified its announcement to say it was uncertain if it was attacked.
The numbers are mixed: 4 assailants were "neutralized" in the French Embassy attack, and 2 were neutralized in the military headquarters attack, reports L'Express. According to Burkina Faso's government information service, 6 assailants were killed, 7 members of defense forces were killed, and 6 people were wounded, including 2 civilians.
The situation around the French Embassy has been stabilized, per the AP. The Paris prosecutor's office is opening an investigation into the attack to determine who the perpetrators are and the reason for the attack, per the AP.
Although the attackers are unidentified, the targets suggest terrorism.
This story has been updated with the latest.
Go deeper