Afghanistan offers to recognize Taliban in bid for peace talks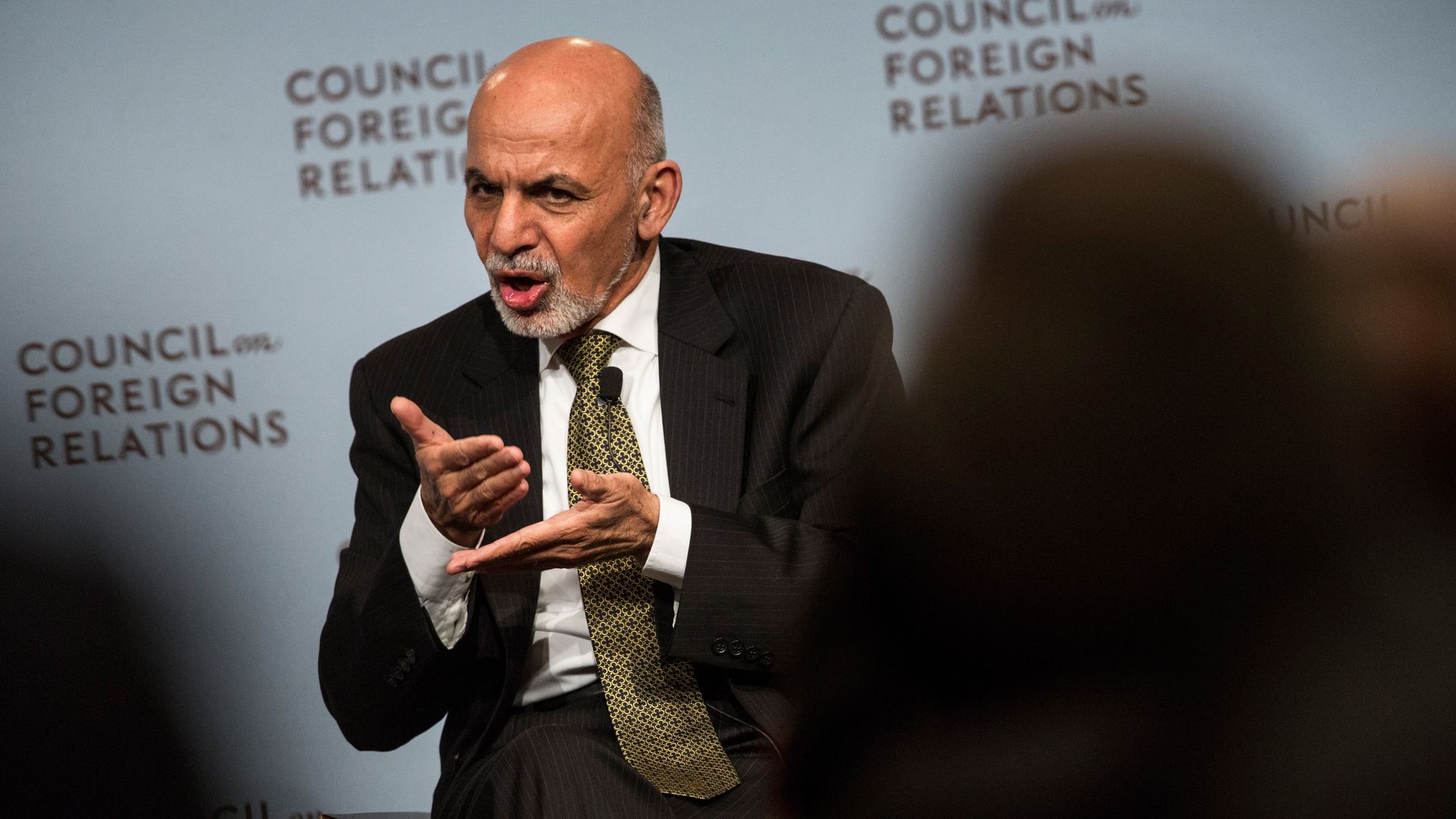 Afghan President Ashraf Ghani proposed recognizing the Taliban as an official political party in order to initiate peace talks, reports Reuters. Ghani made the comments at an Afghan-led peace conference where he also proposed a ceasefire, the release of prisoners, new elections and a constitutional review involving the militant group.
Why it matters: Having previously called the Taliban "terrorists" and "rebels," Ghani's shift in rhetoric breaks from the position of the Trump administration, which has asserted the U.S. has no interest in speaking to the militant organization. Meanwhile, the Taliban expressed interest in entering peace talks with the U.S. this month in an open letter to the American people, but has shown no signs of wanting to negotiate with Kabul.
What else: The proposal would require the Taliban to "recognize the Afghan government and respect the rule of law," according to Reuters. Ghani's speech also called on the international community to help initiate peace talks with Pakistan, which was recently added to the FATF's terrorist financing watchlist.
Go deeper