Czech court orders release of Syrian Kurdish leader Turkey wants extradited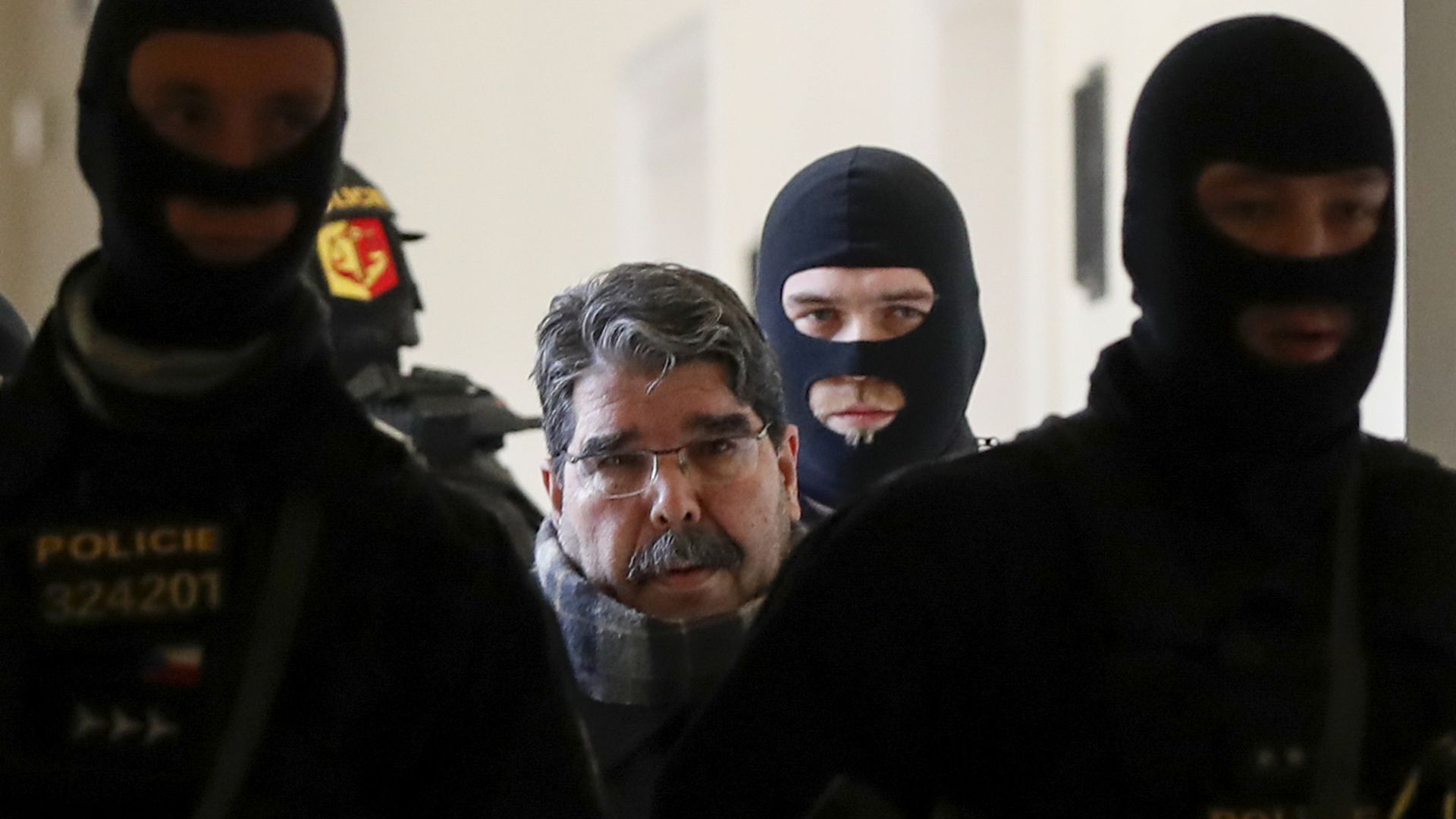 A Czech court has freed Saleh Muslim, the former leader of the Syrian Kurdish Democratic Union Party (PYD), while he awaits hearings over his possible extradition to Turkey. Muslim was detained in Prague on Saturday after Turkey, which considers him a terrorist, issued an Interpol arrest warrant.
Why it matters: Turkey's relations with its NATO allies and the E.U. have deteriorated under the increasingly authoritarian Recep Tayyip Erdogan, and this case could exacerbate that tension.
The latest
Turkey has accused Muslim of aggravated murder and disrupting the state – charges which he denied on Tuesday.
Muslim pledged to the Czech court that he would remain in the EU pending further proceedings. He told reporters that he had not decided where he would go next, but added he had permission for residency in EU member Finland.
There is speculation in the Czech press that Muslim could be exchanged for two Czech citizens, Marketa Vselichova and Miroslav Farkas, who were detained in Turkey over alleged cooperation with another Kurdish group, the YPG.
Turkish Foreign Minister Mevlut Cavusoglu

said on Tuesday

that Turkey would follow Muslim "wherever he goes" after his release.
Worth noting: One source of tensions between the U.S. and Turkey is the refusal of Washington to extradite Fethullah Gulen, a cleric living in Pennsylvania whom Erdogan has blamed for a 2016 coup attempt.
Go deeper