Armed Parkland officer hits back at "coward" criticism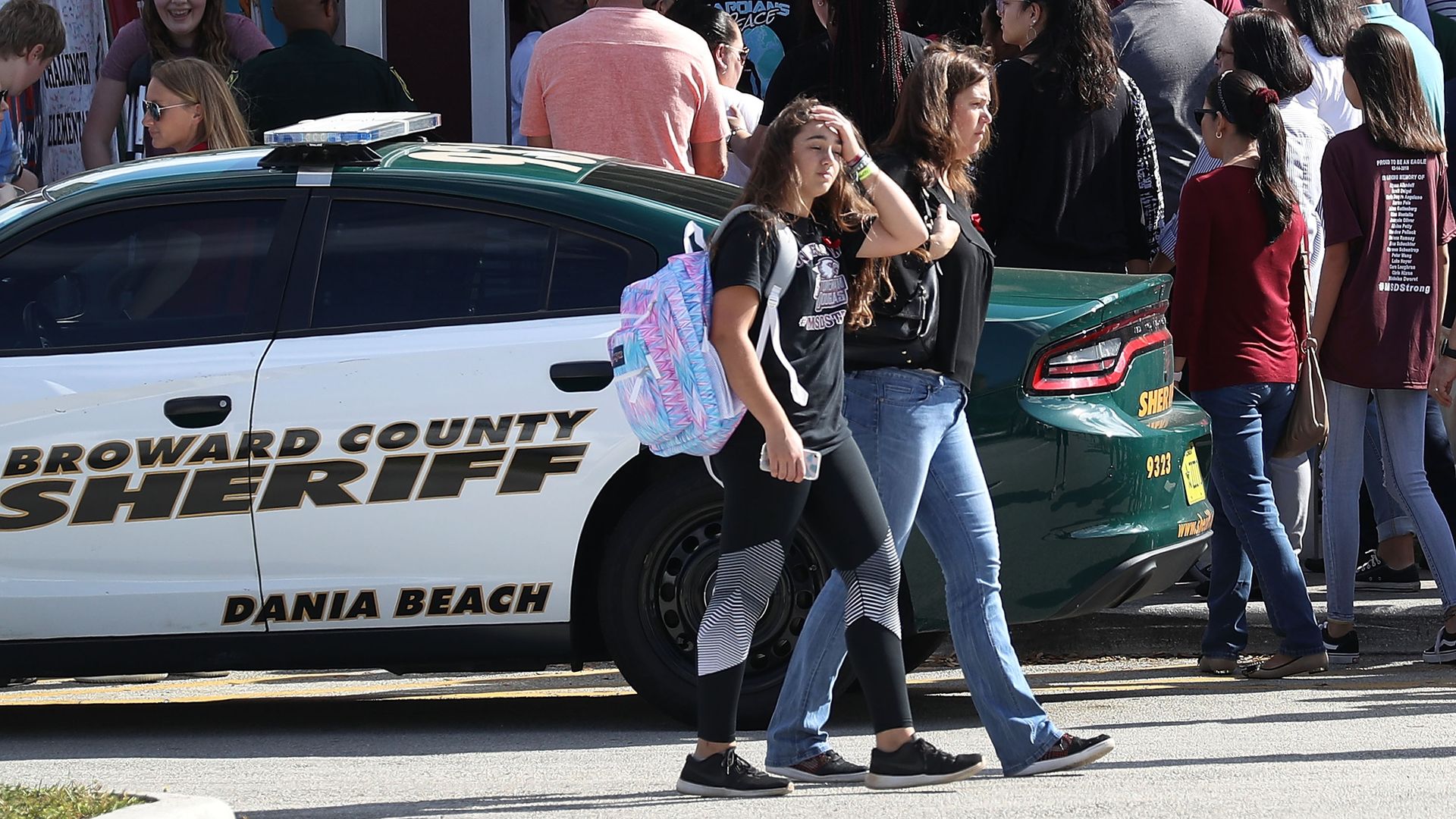 A lawyer for Scot Peterson, the armed officer criticized for not intervening during the active shooting at a Florida high school earlier this month, released a statement defending his client against allegations of cowardice and failure to fulfill his duties, according to NBC News.
The allegations that Mr. Peterson was a coward and that his performance, under the circumstances, failed to meet the standards of police officers are patently untrue.
— Scot Peterson's lawyer, Joseph DiRuzzo III
From the full statement, per 7 News Miami:
"[Broward County Sheriff Scott Israel] has maligned Mr. Peterson even though Mr. Peterson has had a decorated career with the Broward Sheriff's Office, including receiving glowing annual performance reviews and being named the school resource officer of the year in 2014 for Parkland."
"Mr. Peterson is confident that his actions on that day were appropriate under the circumstances and that the video (together with the eye-witness testimony of those on the scene) will exonerate him of any sub-par performance."
"Upon arriving at 1200 Building Mr. Peterson "heard gunshots but believed that those gunshots were originating from outside of any of the buildings on the school campus. BSO trains its officers that in the event of outdoor gunfire one is to seek cover and assess the situation in order to communicate what one observes to other law enforcement."
"Mr. Peterson is looking forward to cooperating with the Florida Department of Law Enforcement's investigation, which we hope will detail the events of that tragic day and which we believe will ultimately clear Mr. Peterson's name."
Go deeper