What happens in an age of "peak human"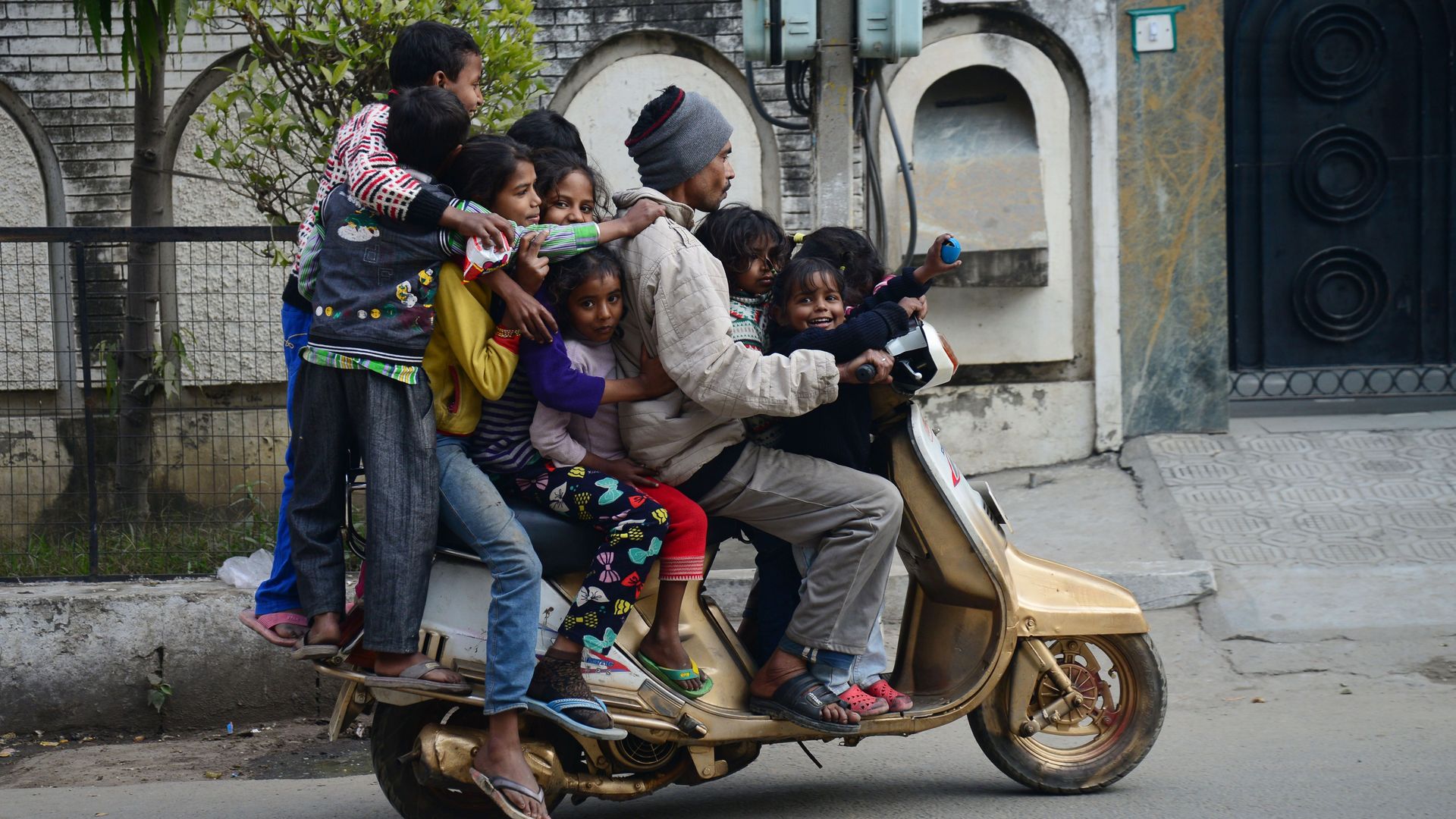 Earth will have almost 10 billion people by 2050, according to the United Nations, and yet another billion by the turn of the century, creating a substrate of tension under climate change, aging, and automation. But Vienna-based demographers say these forecasts overstate the population trend. Instead, they say, we are headed for a population plateau and decline — in short, "peak human."
Why it matters: The basis of modern economics is how to manage crisis and progress for a fast-growing human population. But for several years, researchers at the International Institute for Applied Systems Analysis have been saying that while the human population will balloon to 9.5 billion people by 2070, it will peak there, and decline below 9 billion by the end of the century.
That is 2.3 billion fewer than the U.N. forecast. And if IIASA is right, the function of future experts will revolve around how to manage during population shrinkage.
What's behind the contrarian forecast: The lead IIASA researchers, Samir KC and Wolfgang Lutz, have said the key difference in the forecasts is educated women. In countries like India and Nigeria, female literacy will rise and mute the population surge forecast by the U.N. (they explain in this piece at Brookings). In Nigeria, for example, they say, the population will triple to 576 million by 2100, but that it won't quadruple to 794 million, as the U.N. projects.
Jesus Crespo Cuaresma, who teaches economics at the Vienna University of Economics and Business, tells Axios that, if IIASA is right, one enormous potential benefit is that per capita wealth can improve without an increase in production.
"We can be richer without having to produce more," he said. "You can get people out of poverty without harming the environment."
Cuaresma foresees much more attention to environmental quality, simply because wealth will rise, and with it a demand for better air and water.
On the disadvantageous side, the world will be aging while it is shrinking, and hence the concentration of elderly people will be greater than already forecast. As of now, the U.N. forecasts that the number of people 60 or older in the world will double by 2050 and more than triple by 2100, rising to 3.1 billion people.
That raises the question of who will care for the elderly, and how it will be funded when the working-age population will be smaller proportionally.
Go deeper