Grieving students take charge of gun debate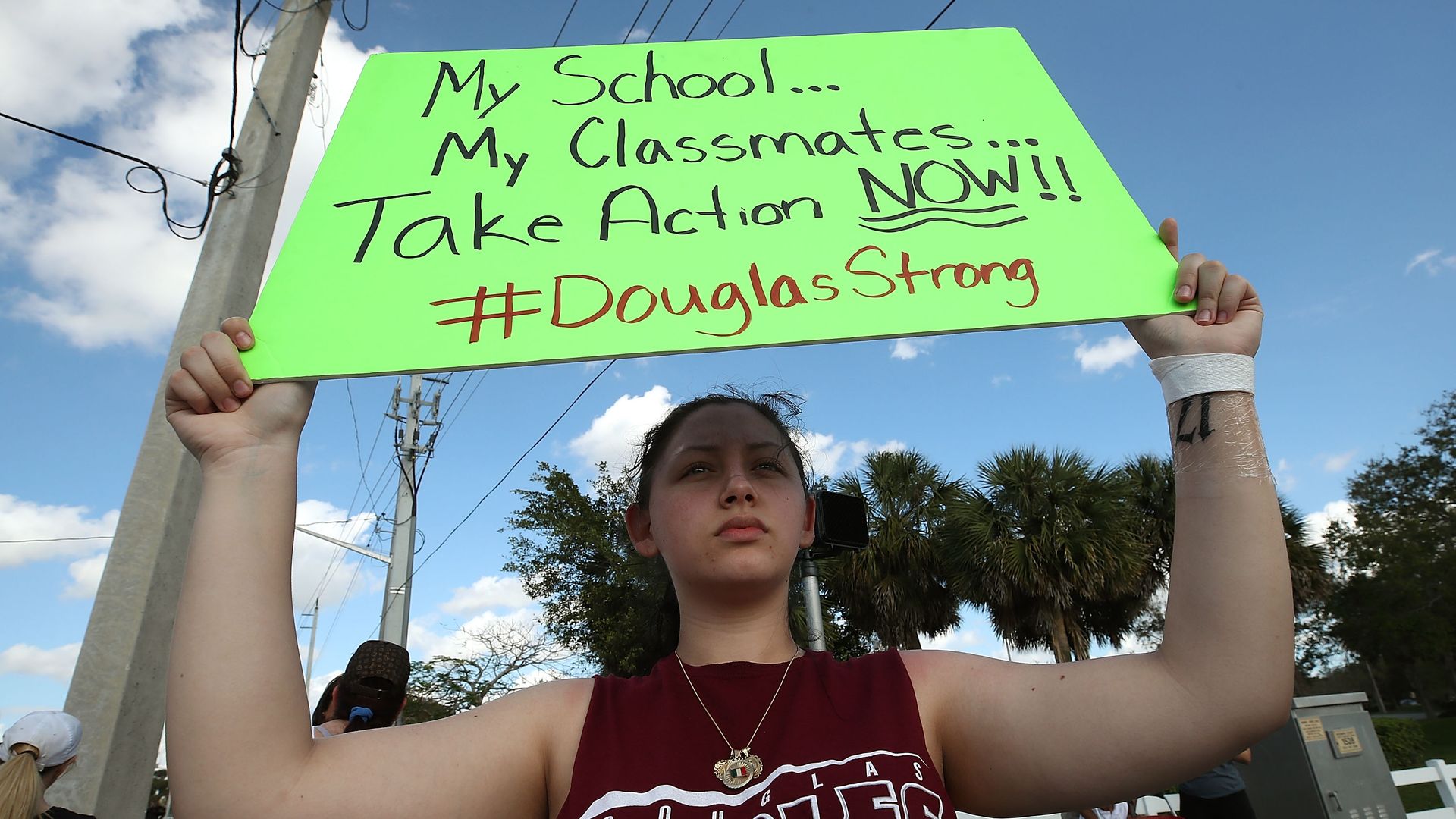 "After the terror, still wiping the tears, the students of Marjory Stoneman Douglas High School resolve that their classmates' deaths will lead to change," per the Fort Lauderdale Sun Sentinel:
"The teens plan a trip to Tallahassee this week to lobby legislators for gun control. They are organizing a March in Washington, D.C., on March 24."
"They are appearing on national TV to question why the country's leaders have not done something to end the violence."
"As the teens gathered Sunday at North Community Park in Parkland, ... the picnic tables under the gazebo became their makeshift headquarters."
Why it matters: "After mass school shootings at Columbine High School, Virginia Tech and Sandy Hook Elementary School, parents and activists urged changes to gun control policy. This time, high school students are taking the lead."
Go deeper