Idaho kicks off the next big ACA battle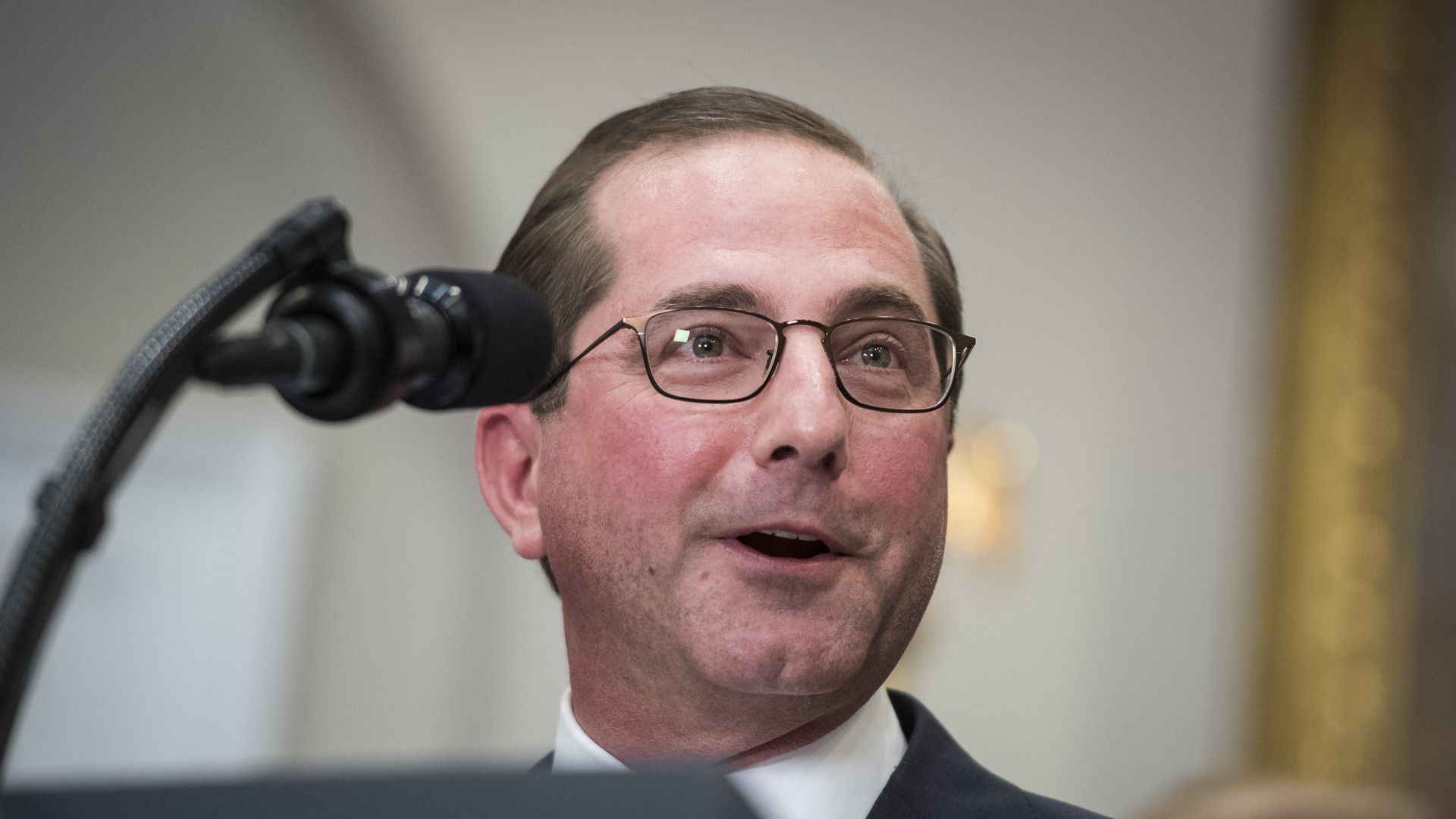 Idaho Gov. Butch Otter said last month he would let insurance companies sell policies that do not comply with the Affordable Care Act. And yesterday, Blue Cross of Idaho took him up on it.
The bottom line: This is a huge test for Health and Human Services secretary Alex Azar. And if he doesn't step in enforce the ACA now, the Trump administration could ultimately find itself tied up in just as much ACA litigation as the Obama administration. (Medicaid work requirements are also being challenged in the courts.)
What they're saying: It's not that hard to see why this is a good business proposition for Blue Cross of Idaho. These plans will appeal to the younger, healthier consumers insurers crave.
But I also asked BCI officials yesterday how they decided it was safe to jump into this new arena — how they decided to go ahead and sell these plans, despite the questions about whether they're legal.
"The way the ACA is constructed, the ACA gave the right to regulate the market to the states, and the state is charged with substialy enforcing the ACA to make it work and be stable," BCI executive vice president Dave Jeppesen told me.
In other words, it's OK because Idaho said it's OK.
The details: These new plans will still adhere to some of the ACA's regulations. They'll cover all the "essential health benefits," for example, and won't charge a copay for preventive services like contraception.
But they will charge consumers more based on their pre-existing conditions, and will impose an annual cap on the benefits they'll pay out. The ACA outlawed both of those features.
The natural concern is that these plans would pull people out of the market for ACA-compliant coverage.
But, Jeppesen said, premium increases in Idaho have been so bad that those people have already left. Blue Cross believes they're now uninsured, and that these plans will pull them back into the insurance market at all — and because Idaho requires these plans and ACA plans to keep all their customers in the same risk pool, he said, this could actually end up stabilizing the ACA marketplace.
The other side: "There's no question that these plans are illegal," University of Michigan law professor and ACA legal guru Nick Bagley told me. "It's not that what they're doing is legal, They just think they're not going to get caught."
The ACA clearly outlawed plans that don't comply with its requirements, and though it gave states the right of first refusal to enforce those rules, it authorized the federal government to step in if they didn't, Bagley said. The question is whether the Trump administration will.
If no one steps up to enforce the ACA in Idaho, expect a rash of other red states to follow its lead. And then this will all fall to the courts.
It could be hard to find a plaintiff who has the standing to sue right away. But once these policies actually hit the marketplace, and once a consumer runs into a benefit limit the ACA banned, and decides to sue Blue Cross for illegally restricting his or her care, "I think that's a good claim. There are places where the courts can get involved," Bagley says.
Go deeper