Scoop: Trump endorses 25-cent gas tax hike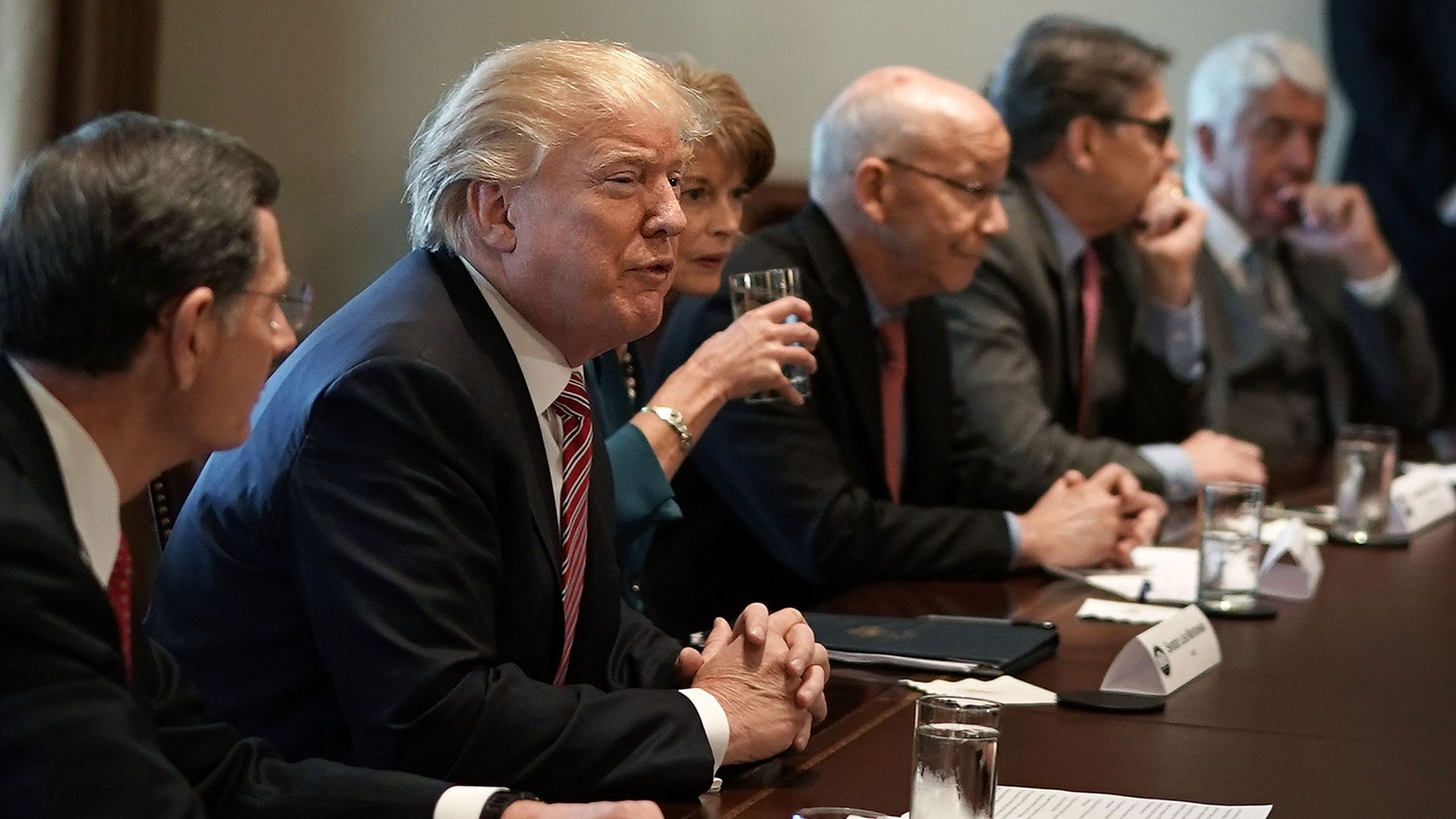 President Trump endorsed a 25-cent gas tax hike to pay for infrastructure at a White House meeting this morning with senior administration officials and members of Congress from both parties, according to two sources with direct knowledge. Trump also said he was open to other ways to pay for infrastructure, according to a source with direct knowledge. 
Reality check: Trump's gas tax idea appears dead on arrival. Republicans aren't about to hike taxes for the Trump voters driving their pickup trucks to work every day. It's a regressive tax and in Republicans' minds would undo some of working and middle class tax cuts they just passed.
Paul Ryan in 2015:
"Ever since 2008, the trust fund has spent more than it took in. And the reason is simple: People have been using less gas. They're driving more fuel-efficient cars. You get a lot more miles to the gallon than you used to. And so gas just doesn't track use as well as it used to. And we can't just chase fuel efficiency with higher taxes." 
The gas tax is currently 18.4 cents a gallon for gas and 24.4 cents for diesel. It was last raised in 1993.
Per a White House official:
"As Sec. Chao mentioned yesterday, the President is focused on his 4 priorities: spurring $1.5 trillion of infrastructure investment, cutting down the burdensome permitting process from 10 years to 2, providing funding for rural infrastructure, and investing in workforce development. He has said everything is on the table in order to achieve those goals."
"The gas tax has its pros and cons, and that's why the President is leading a thoughtful discussion on the right way to solve our nation's infrastructure problems."
Get more stories like this by signing up for our weekly political lookahead newsletter, Axios Sneak Peek. 
Go deeper