British court refuses to withdraw Assange warrant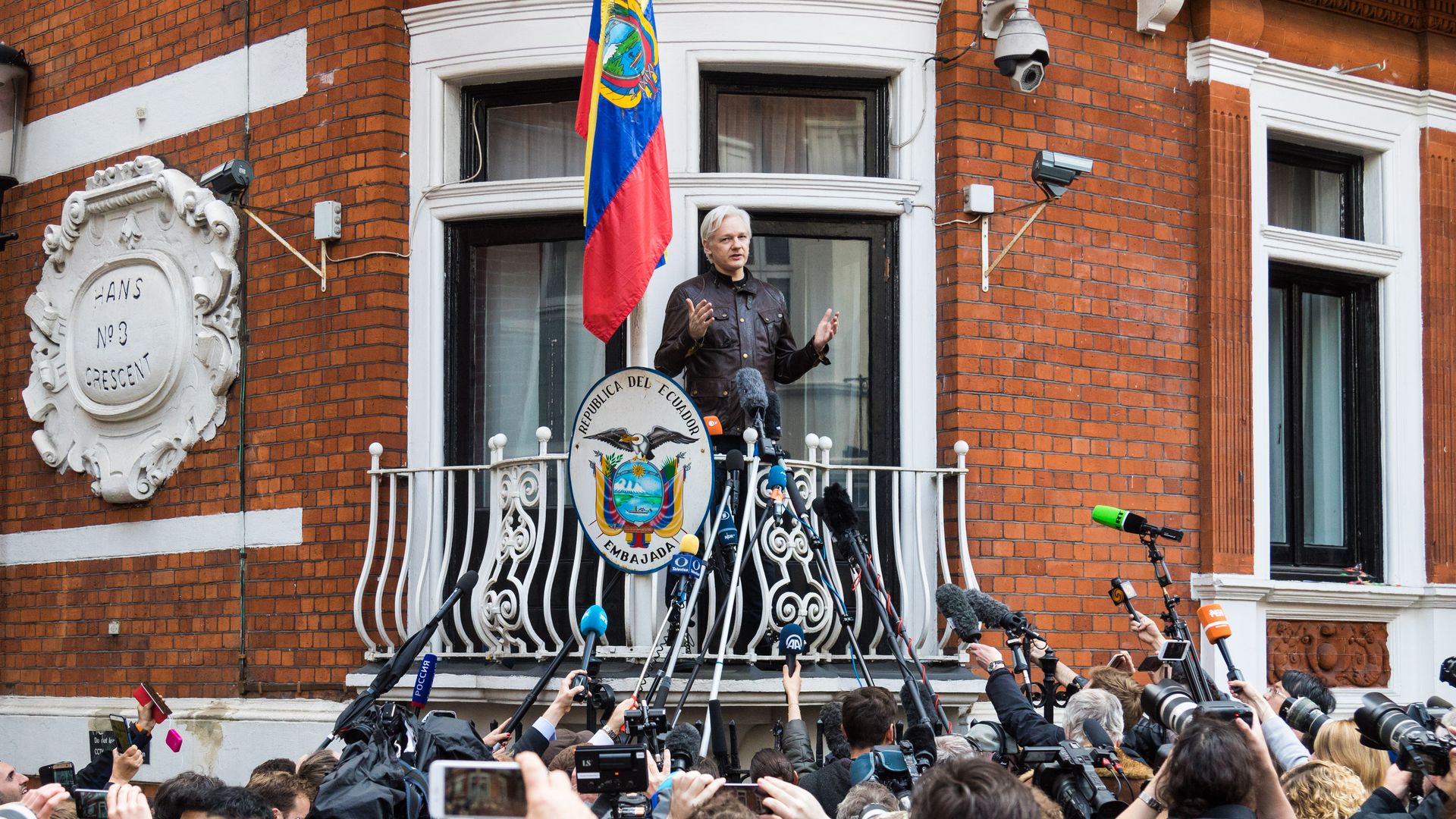 One week after a British judge ruled that Julian Assange's British arrest warrant remained valid even after Sweden dropped its sexual assault investigation against him, the same court ruled today to continue to uphold the warrant, per the BBC.
Why it matters: Assange has been living under asylum in London's Ecuadorean embassy for more than 5 years, which his lawyer argued was "adequate, if not severe" punishment for skipping bail in 2012. But Assange is worried that if he submits himself to custody, American authorities will seek his extradition to the U.S. for publishing classified information via WikiLeaks.
The judge's reasoning:
Defendants on bail up and down the country, and requested persons facing extradition, come to court to face the consequences of their own choices. He should have the courage to do the same. It is certainly not against the public interest to proceed.
— Judge Emma Arbuthnot
Go deeper