White House can't get its story straight on Rob Porter exit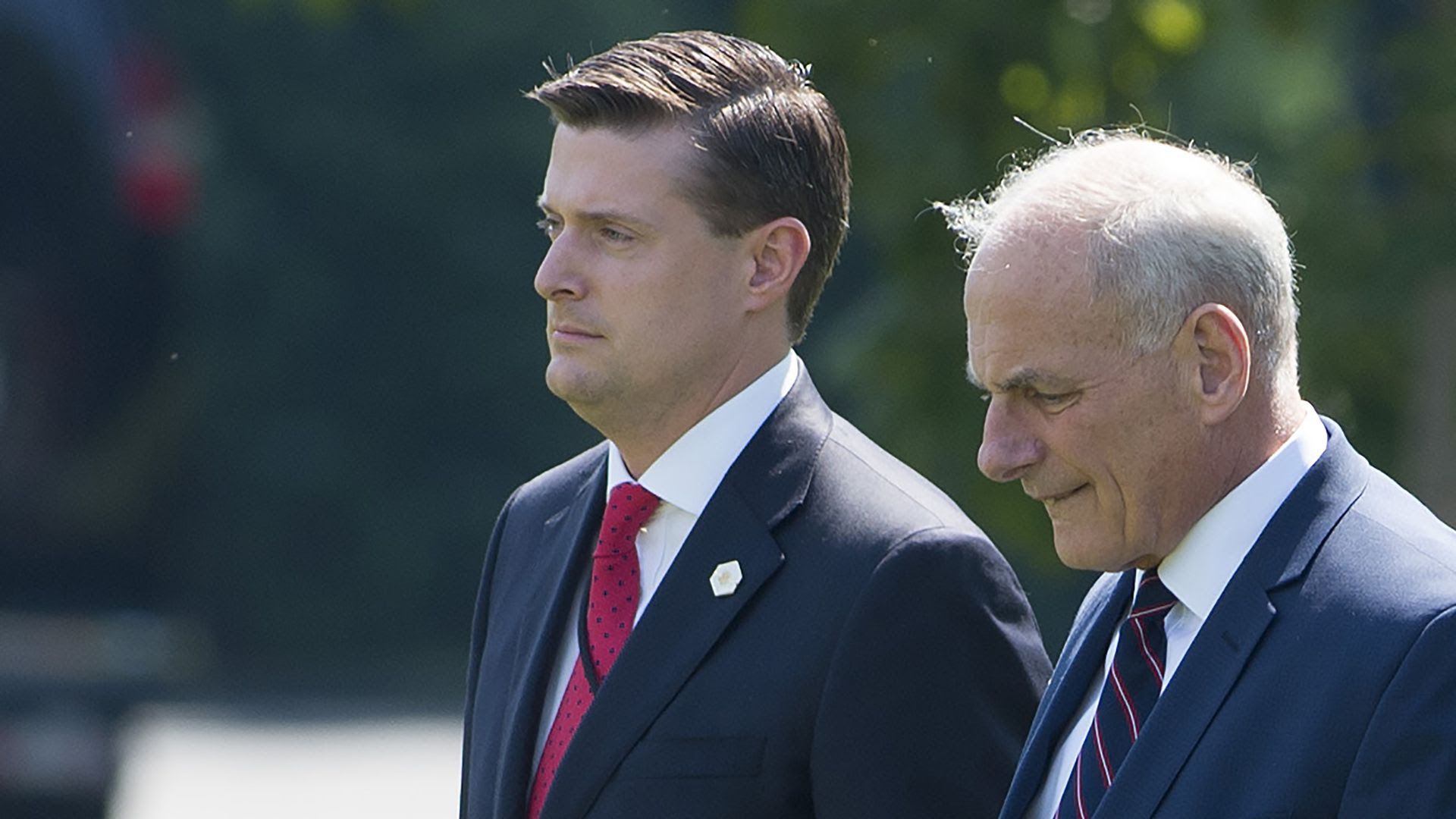 Consider this: It's been five days since domestic violence allegations toward Rob Porter surfaced. Within 24 hours, Porter was out of a job. The scandal has rocked the White House and one of its most astonishing components is that Chief of Staff John Kelly and the White House press shop are still providing conflicting stories about what happened.
This is crazy. Even in a White House that's famous for chaos, I've never seen anything like this.
Through an outside ally, Kelly has given the following account:
On Tuesday afternoon, Porter told Kelly a damaging story was coming about his messy marriages and divorces, with allegations of verbal and emotional abuse.
Kelly asked if the story was about domestic violence and Porter said it wasn't.
After the story broke on Tuesday evening, Kelly realized immediately that Porter had lied about what was in the story.
Within 40 minutes, Kelly demanded Porter's resignation.
Porter complied and Kelly told all of this to the president.
But the White House has publicly projected the opposite versionof events. Here's what officials have told reporters on background and, in part, on the record:
On Tuesday afternoon, The Daily Mail told the press shop the story was coming and asked for comment.
The press shop huddled with Porter, and then told Kelly there was a story coming with horrific allegations — including domestic violence — against Porter. (This is a key break from Kelly's narrative; see item 1 above.)
Together, Sarah Huckabee Sanders, Kelly, and other press shop officials drafted a statement defending Porter.
The Daily Mail story published, including that statement.
On Wednesday, around noon, the White House press team told reporters that nobody asked for Porter's resignation. They added that several senior officials encouraged Porter to "stay and fight."
White House Press Secretary Sarah Huckabee Sanders said from the podium that nobody asked Porter to leave but he resigned anyway.
One more surreal twist: Representing the Trump administration on CBS' "Face the Nation" today, Budget Director Mick Mulvaney said Porter was given "the benefit of the doubt" until the photos came out showing the black eye he allegedly gave his ex-wife. (This contradicts Kelly's story: The first time anybody saw these photos was at 1:53 a.m. on Wednesday when The Intercept's reporter Ryan Grim tweeted them out.)
Bottom line: Either the White House spokespeople or the president's chief of staff is lying. It's a stunning display of incompetence that five days after the initial story broke, they still can't get their stories straight.
Go deeper