Trump has floated 3 potential Kelly replacements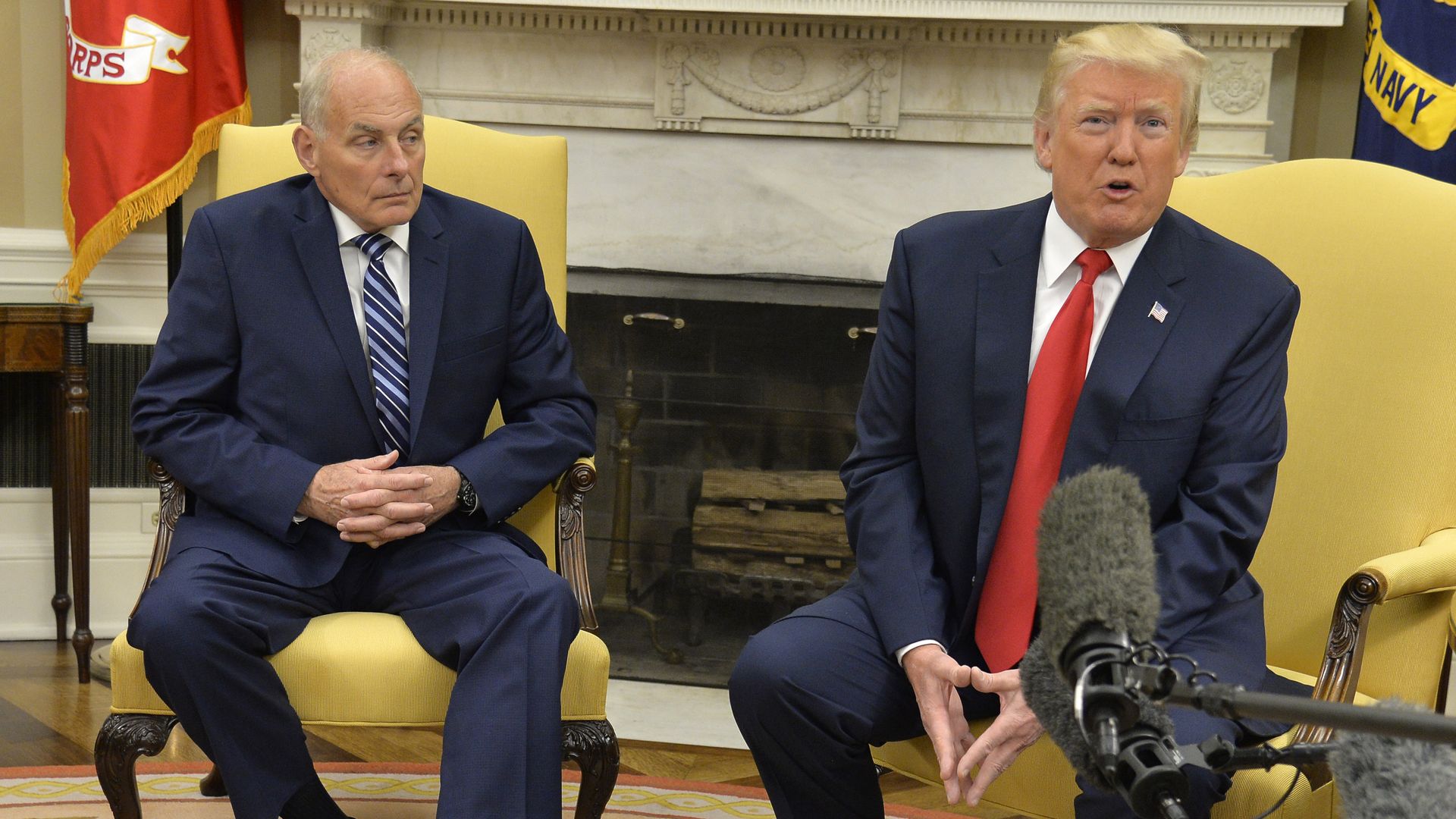 President Trump has privately mulled at least three potential replacements for chief of staff John Kelly.
The list: House Majority Leader Kevin McCarthy, OMB chief and acting CFPB head Mick Mulvaney and businessman Tom Barrack. ABC News first reported the list earlier Friday.
What we're hearing:
Sources close to McCarthy and Mulvaney tell me they don't believe any discussions have happened recently with the president that would lead them to think any such change is imminent.
But Trump has been quietly sounding out friends, asking them what they think of Mulvaney and McCarthy. He often doesn't make it clear why he's asking the question; and friends sometimes make the logical leap because Trump privately disparages Kelly and vents his frustration about the chief.
In a recent conversation with Barrack, Trump asked his longtime friend whether he would ever consider coming in and serving as chief of staff. Barrack replied that it would ruin their friendship and that he thought Kelly was doing a good job, according to a source familiar with the conversation.
What happens next: Nobody knows. But the idea that a change could happen imminently simply doesn't gel with my reporting. The conversations are too loose, and it doesn't appear that Trump is settled on a solution. Also, Trump hates firing people and it would probably require Kelly to offer his resignation. (Something the White House says has not happened.)
Bottom line: Two things appear to be clear:
Kelly's term as chief is entering a wintry period. This is almost inevitable when you work for Trump. (Just ask Jeff Sessions and Rex Tillerson.) But it doesn't necessarily mean you'll lose your job. (Just ask Jeff Sessions and Rex Tillerson.) 
Kelly has lost the support — though never lost the essential respect —of a good deal of the White House staff.
Go deeper