Pharma furious after being "blindsided" in budget deal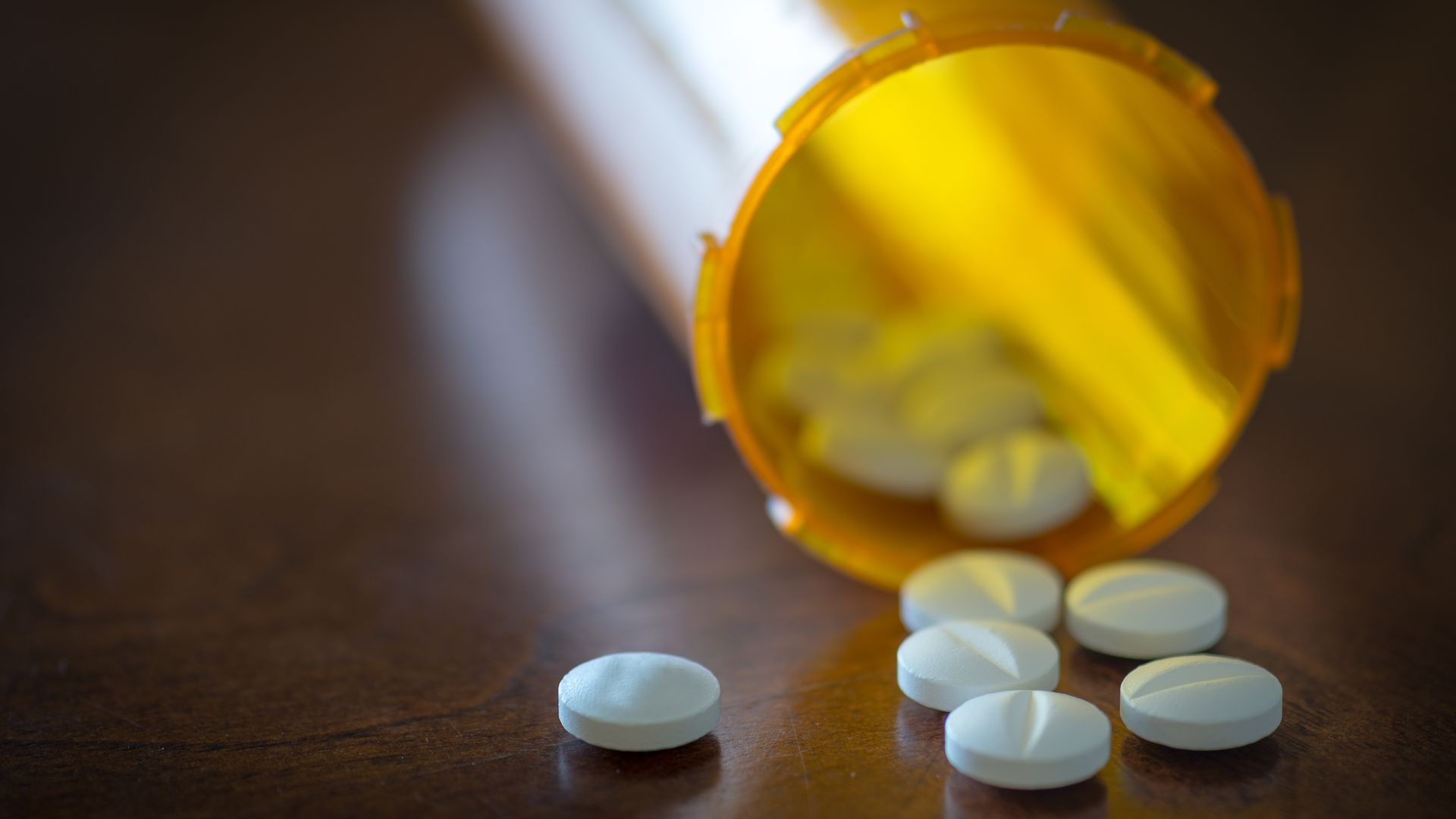 The pharmaceutical industry is livid about a surprise change to Medicare drug policy that was slipped into the Senate budget deal. The bill would close the Medicare Part D "donut hole" in 2019, a year earlier than previously scheduled, and force drug companies to shoulder most of the cost.
Between the lines: Drug companies weren't the only ones taken by surprise. Many lawmakers didn't know this was coming, either. Yet as far as prescription drug policies go, this one is comparatively innocuous for the industry.
How it works: Medicare's donut hole puts seniors and disabled people on the hook for a large chunk of their prescription costs. It's supposed to go away in 2020, as part of the Affordable Care Act. Beneficiaries would pay no more than 25% of brand-name drug costs, while health plans would cover 25% and drug companies would cover the remaining 50% through discount payments.
But the Senate bill would end the coverage gap a year earlier, and change the ratios. Drug companies would be responsible for 70% of the costs instead of 50% — a move that would cost drug companies billions of dollars.
What they're saying: "Rather than prioritizing lowering seniors' out-of-pocket costs, this proposal provides a massive bailout for insurance companies and undermines their incentive to reduce Part D costs, an incentive that has worked well for more than a decade," said Steve Ubl, the CEO of the Pharmaceutical Research and Manufacturers of America, the industry's leading trade group.
"They were completely blindsided."
— Drug industry lobbyist, referring to PhRMA and companies that sell a lot of Part D drugs
What's next: The budget package is a done deal. But Congress could revisit the issue later, reflecting just how difficult it is to do anything the pharmaceutical industry doesn't like.
"I might have written it differently, because I think there are some public policy issues that we'll probably have to address later on, because it could have an effect of actually raising list prices...we're going to have to study the impact," said House Energy and Commerce Committee Chairman Greg Walden, adding the proposal came from the Senate.
How it ended up in the deal, per a congressional aide: "This proposal has been around for years, dating back to the Obama budgets, and it's been a part of these discussions for months. In finding offsets for a budget deal of this magnitude, several drug-related offsets were on the table and of those, this was one of three that were agreed to by all sides."
The bottom line: PhRMA will probably lobby to get rid of the provision, but ultimately it's much more palatable than other ideas out there — including the CREATES Act, which would make it easier for generics to get to market.
"I think they can live with that provision," one GOP lobbyist said. "CREATES would have increased competition and taken away one of the ways they protect their products and had a much bigger impact on drug prices."
Sign up for Axios newsletters to get our smart brevity delivered to your inbox every morning. 
Go deeper