Auto and tech players back solid-state battery company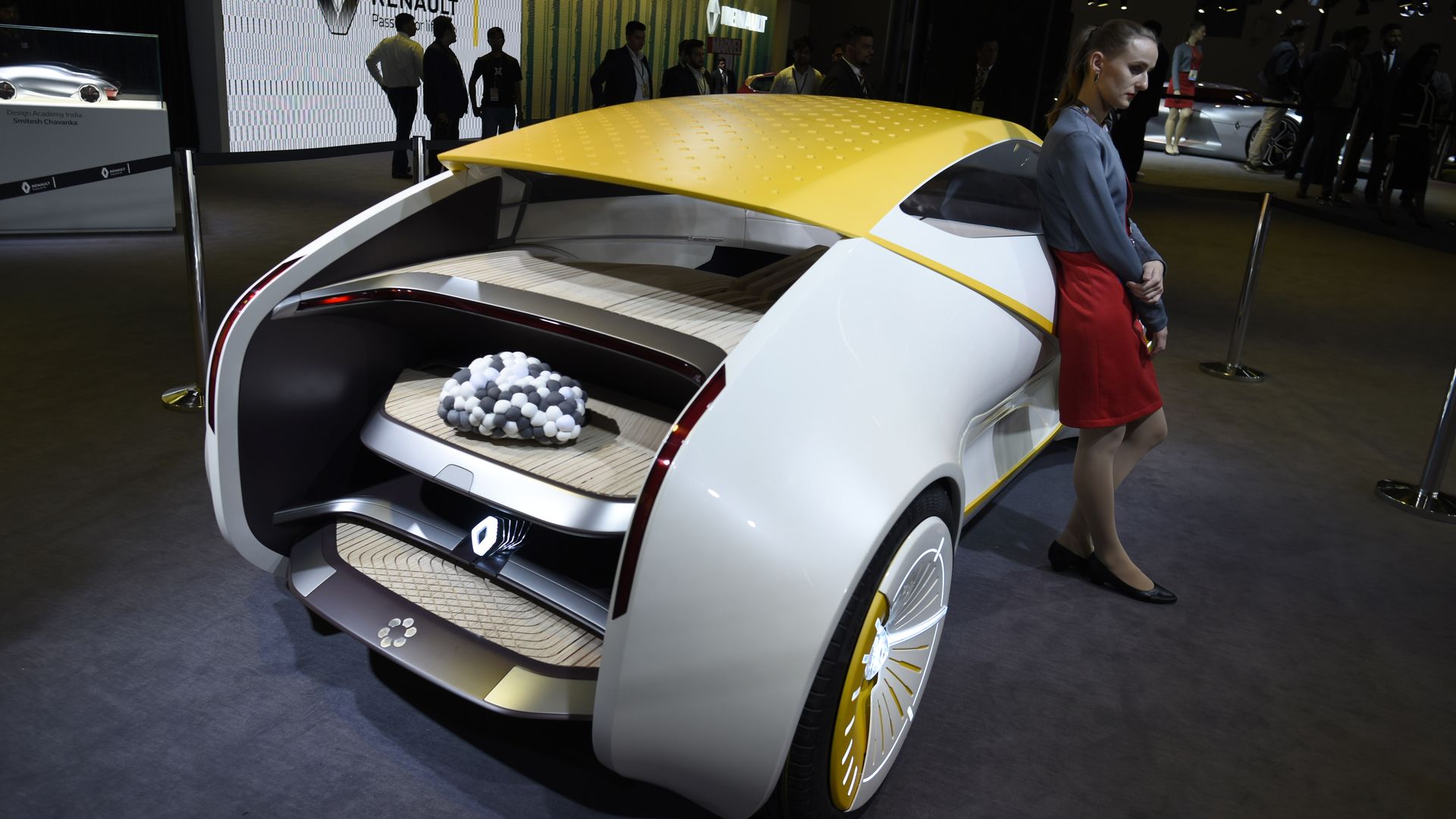 Ionic Materials has raised another $65 million to help the development and commercialization of its plastic solid-state battery tech, with funders including an alliance of auto giants Renault, Nissan and Mitsubishi and a relative newcomer Volta Energy Technologies.
Why it matters: Improvements in battery tech are a key piece of the puzzle to speeding deployment of electric vehicles, as well as stationary power storage that can help bring far more renewables onto the grid. But developing solid-state technology has been a challenge even as it offers the promise of more energy-rich batteries.
The gritty details: The Massachusetts-based battery materials company's other backers include VC heavyweights Kleiner Perkins and the prominent technology investor and expert Bill Joy.
Notable: Yesterday's announcement of Series C funding was also the first investment from Volta Energy Technologies. The recently formed Volta is backed by utility giant Exelon and the chemical company Albemarle. It has an agreement with Argonne National Laboratory to help develop and validate promising energy storage technologies.
Volta CEO Jeff Chamberlain chatted with Axios about the prospects for Ionic's tech in EVs and stationary storage, as well as what's next for Volta. Here are some of the takeaways from our interview:
1. The lab connection: Ionic is a good fit for Volta's relationship with Argonne, an agreement designed to provide access to the DOE's facilities and expertise using private money, he says.
Ionic's work with the lab will begin this year, but Chamberlain did not disclose how much of the $65 million is coming from Volta.
"We have some concrete ideas on how Ionic might benefit from working with Argonne, and frankly I doubt we would be an investor if Ionic did not see some ways they could work with Argonne," he says.
He said the lab's capacity to analyze material behavior at the molecular level is important to eventually tailoring it to specific commercial applications.
2. Catching up: Lithium-ion batteries with liquid electrolytes are the standard today. But Chamberlain argues that solid-state technologies are safer and more energy-dense and will eventually be the "end game." However, he declines to speculate on when Ionic's new tech will be deployed.
"In order to get to that end game for lithium, we believe you must get to solid state and we believe this is a very good opportunity to get to that," he said.
3. Volta's next moves: Chamberlain says the company will announce more investments this year. He declined to identify specific technologies, but emphasizes that Volta is looking at the entire energy storage ecosystem, not just battery materials.
"It is a suite of materials, new chemistry, integration hardware and charging hardware, and new artificial intelligence software that ties it all together," he says.
Go deeper