State Department, U.N. plan ads warning Iraqis about unexploded devices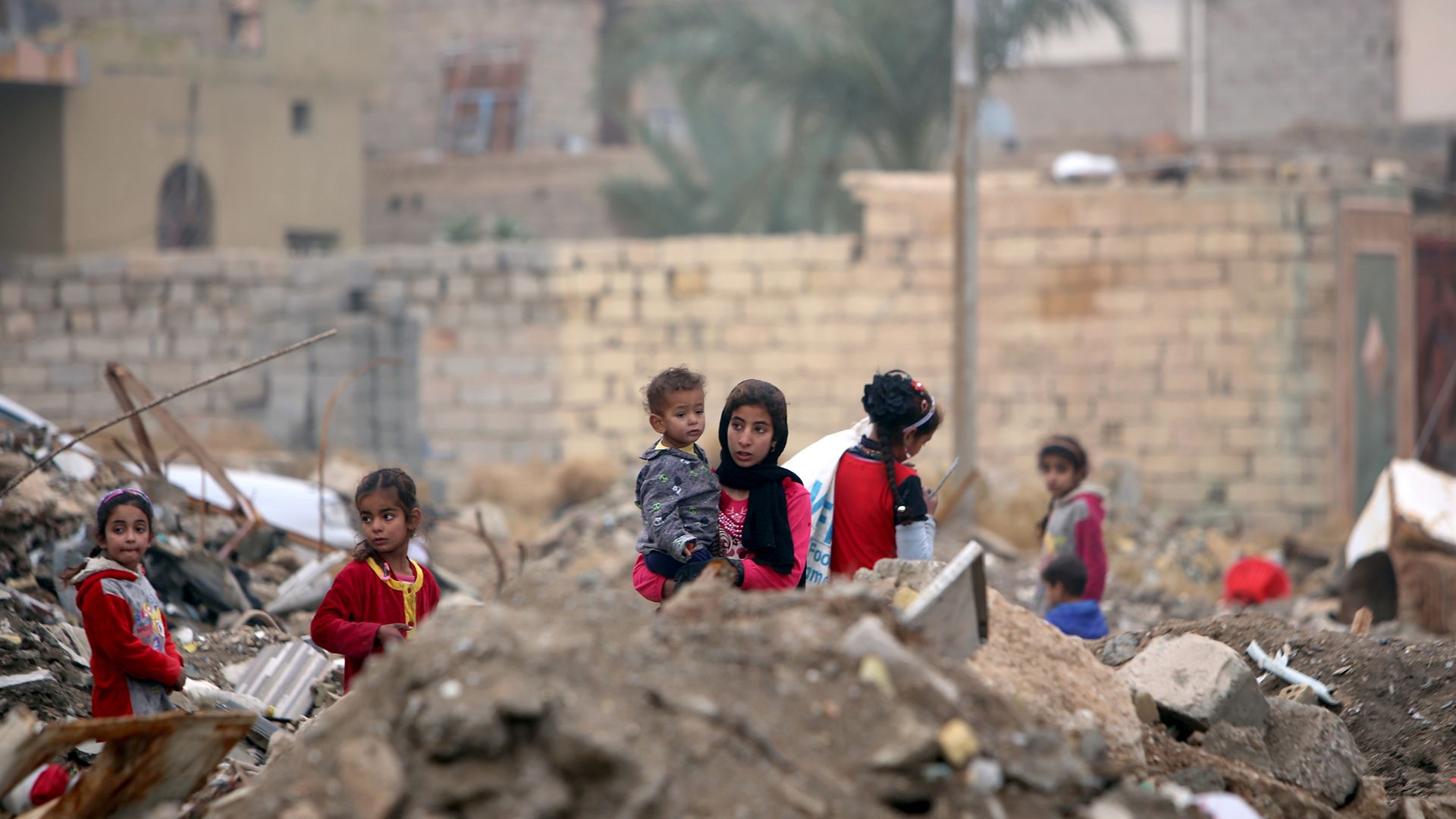 The U.N., U.S. State Department, and Iraqi Directorate of Mine Action began discussions last week about producing advertisements on social media, like Facebook, to warn the approximately 3 million internally displaced persons in Iraq about the dangers of unexploded devices remaining after ISIS, State Department officials tell Axios.
"The traditional mine risk education model isn't reaching all returnees in Iraq because many are self-returning and not going through camps" where risk education is taking place, Sol Black, Program Manager in the State Department's Near East and Emergency Response division, said.
What's so different about this case, according to Jerry Guilbert, the Deputy Director of Programs in the U.S State Department's Office of Weapons Removal and Abatement, is that Iraqis are on the "edge of conflict" and are not in a "strictly post-conflict" environment, leaving the displaced Iraqis' plans to return home still in flux.
The ads would include photos of IEDs to be wary of in urban centers in Iraq, according to Black.
The team is also considering a billboard ad along the major artery, Route 12, in Anbar Province, to reach Iraqis who are on their way home but who haven't been in camps where more traditional mine risk education would have reached them.
The social media ads may be tailored to different communities with different dialects to make sure the ads are accessible and effective no matter where they are in Iraq "from Hawijah, to Tal Afar, to Ramadi," Black said.
Go deeper: The rise and fall of ISIS in Iraq and Syria
Go deeper