U.K. MPs vote to leave Palace of Westminster during renovations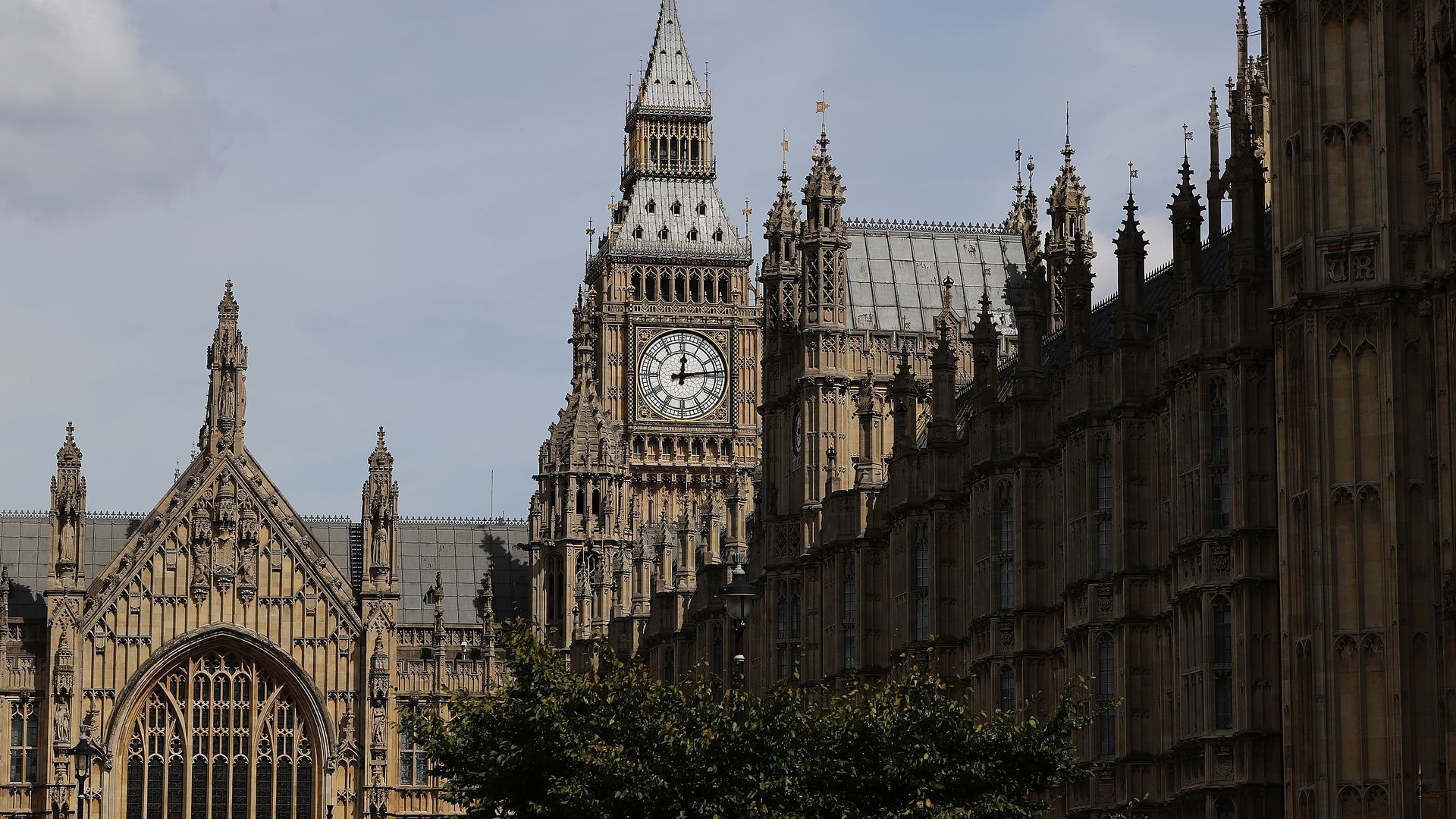 The United Kingdom's House of Commons voted to leave its famous home in the Palace of Westminster during a renovation set to begin in 2025 at the earliest, per the BBC. The project would see Parliament unhoused for a "significant" period of time, and current estimates peg the cost at £5.6 billion ($7.97 billion). But Andrea Leadsom, the leader of the Commons, promised a return, saying Westminster "will always remain the home of Parliament."
Why it's happening: The mostly 19th-century building contains large amounts of asbestos and lacks proper sewage systems and electrical wiring. In the last decade alone, there have been 60 fires throughout the complex that could have led to a serious incident, according to the government.
Go deeper