FBI Deputy Director Andrew McCabe is stepping down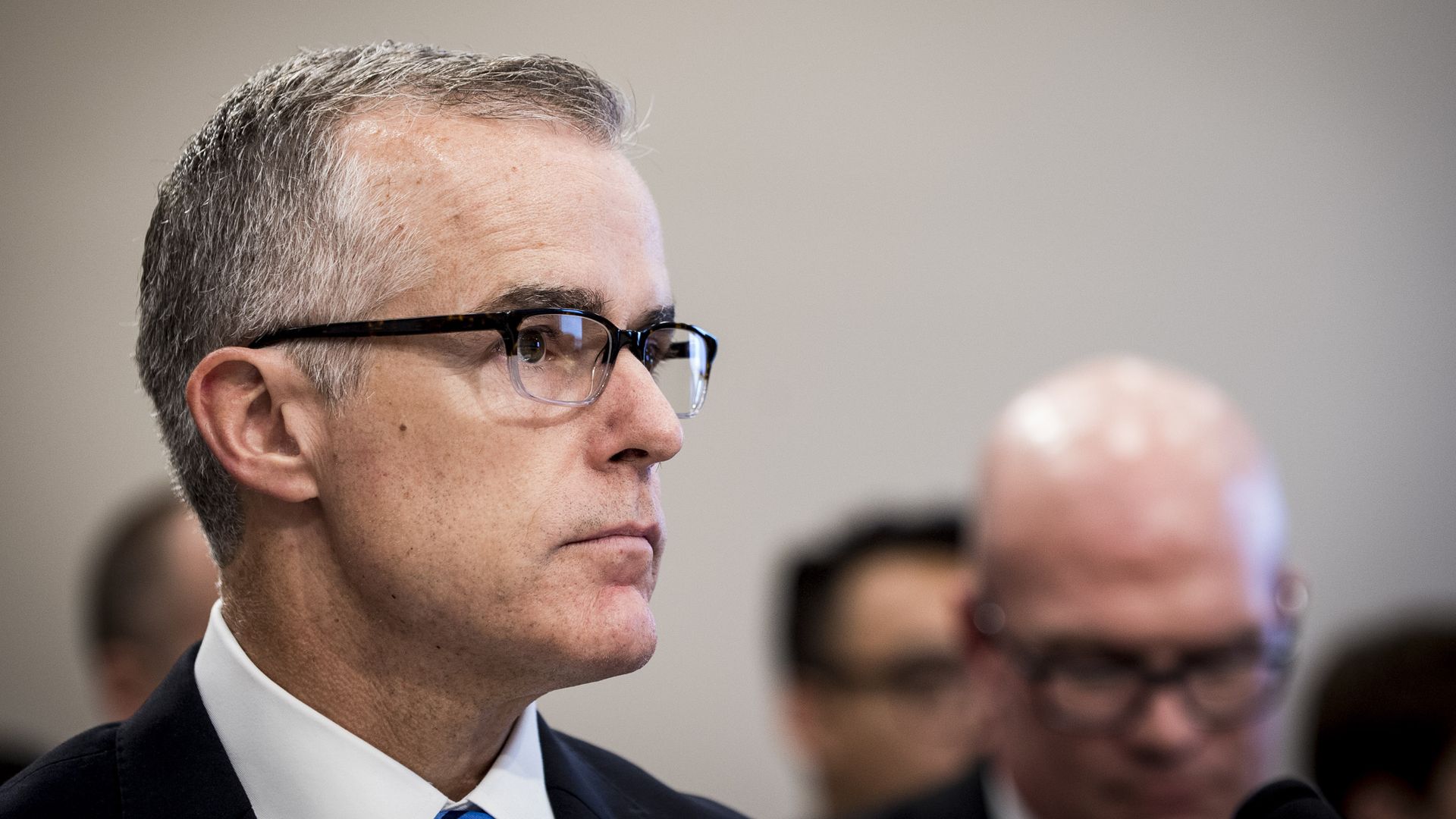 FBI Deputy Director Andrew McCabe is stepping down, effective today, multiple sources familiar with the matter told NBC News. McCabe will "remain on the FBI payroll until he is eligible to retire with full benefits in mid-March," NBC reports.
There were reports last month that McCabe, 49, planned to retire in the coming months, but sources told CBS' Pat Milton that McCabe was forced out. NBC's Pete Williams notes that in addition to the distraction caused by criticism from President Trump, McCabe may be anticipating the release of an inspector general's report on how the FBI handled the Clinton email investigation.
Timing: The move comes after Axios' Jonathan Swan scooped last week that Attorney General Jeff Sessions — at the public urging of President Donald Trump — had pressured FBI Director Christopher Wray to fire McCabe.
White House Press Secretary Sarah Sanders said Monday that Trump "wasn't a part of the decision-making process" surrounding his departure.
What's next: Associate Deputy Director of the FBI, David Bowdich, has been appointed to Acting Deputy Director of the FBI, reports CNN, replacing McCabe.
Go deeper