The 5 topics Trump will cover in his SOTU speech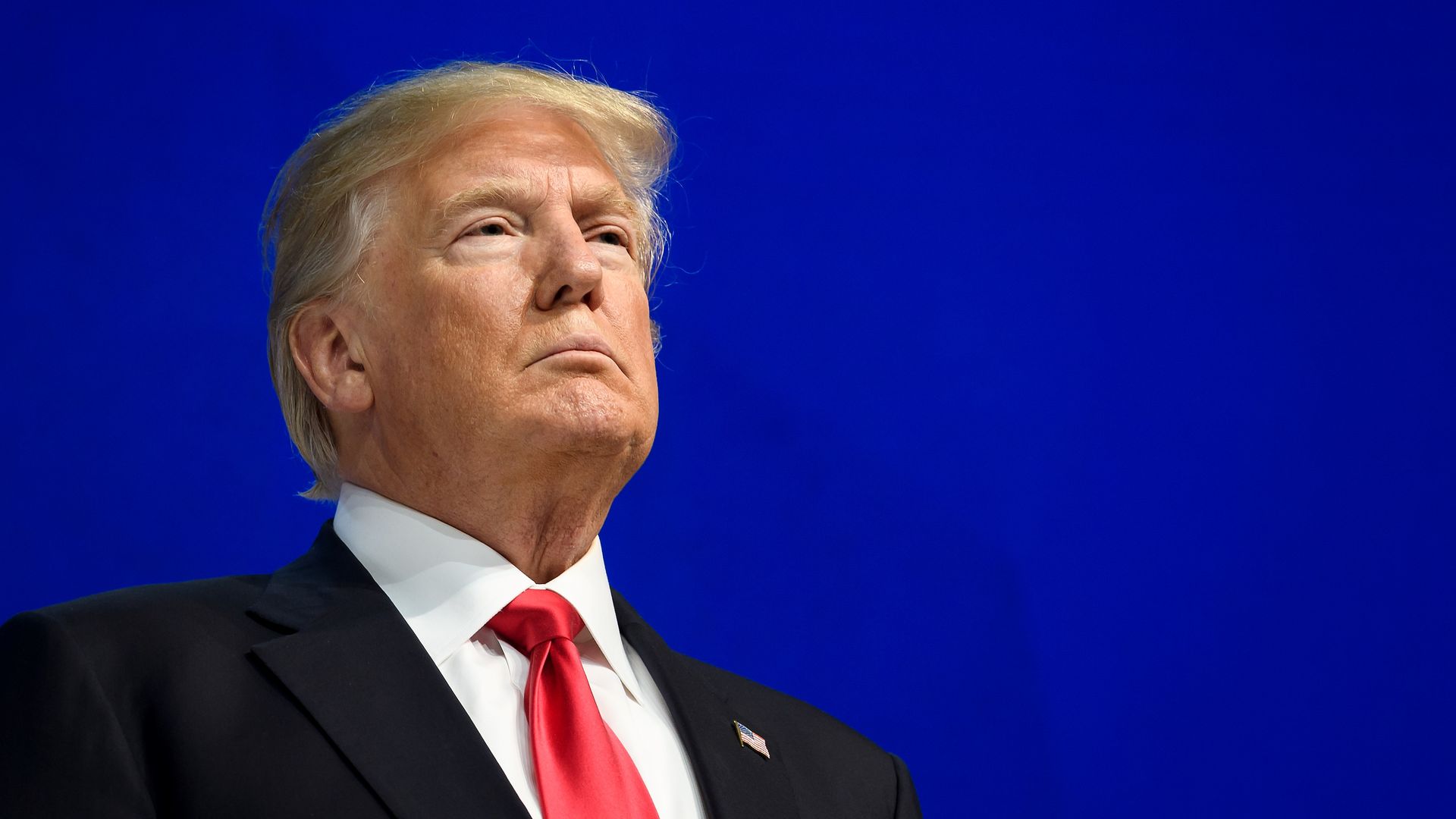 President Trump will give his next State of the Union speech on Jan. 30 and this year's theme is "building a safe, strong, and proud America," according to a senior administration official who briefed reporters about the speech.
It will focus on 5 topics: Jobs/the economy, infrastructure, trade, immigration and national security. The administration official also said Trump will make the case for more bipartisanship in Congress.
Trump's guests will reflect these topics, including people who benefited from tax reform and someone who can put "a face to the opioid crisis," per the official.
Go deeper