Trump seizes on FBI agent texts: "one of the biggest stories"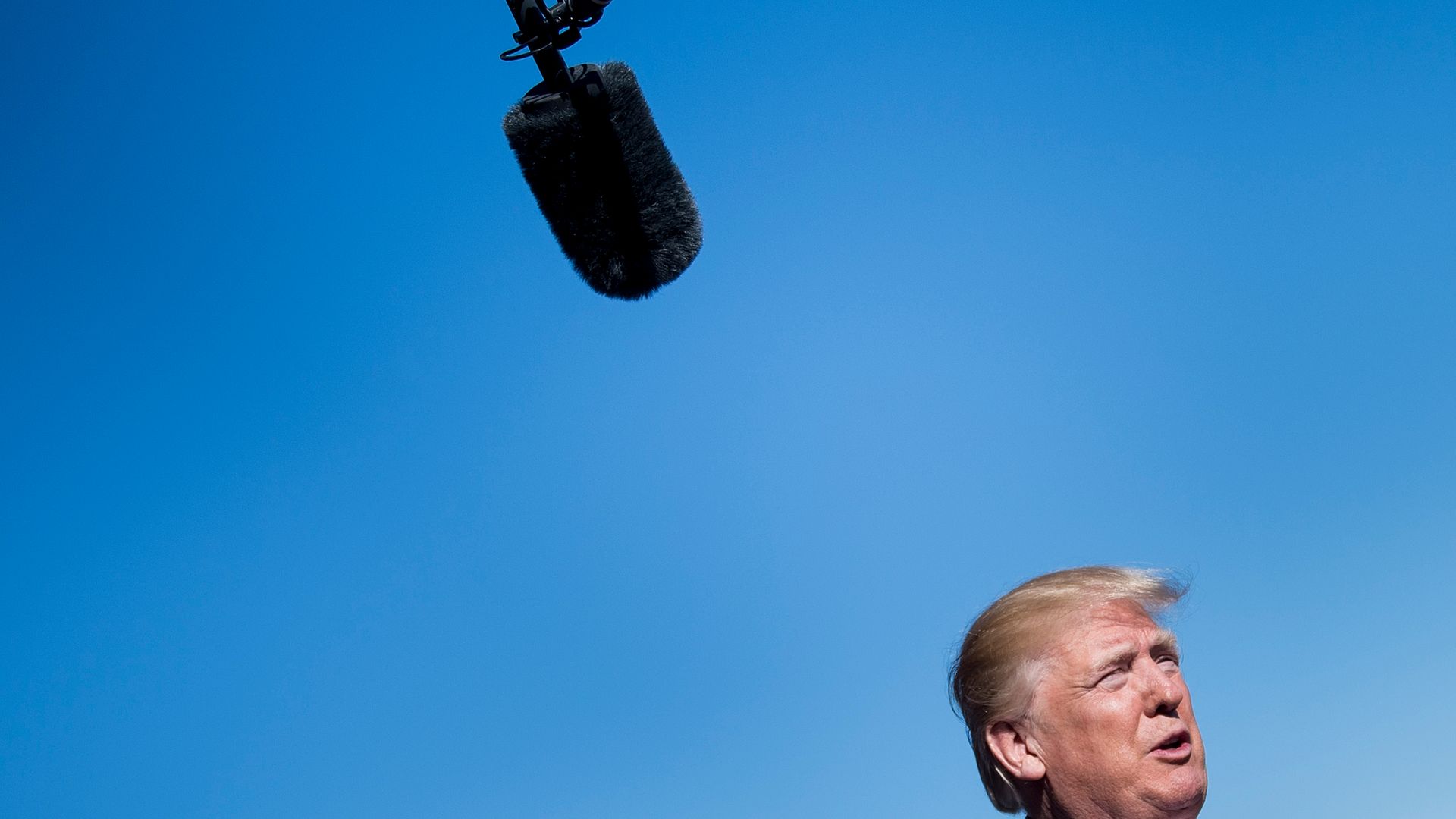 Trump tweeted Tuesday morning that he thinks "one of the biggest stories in a long time" is that "the FBI now says it is missing five months worth of lovers Strzok-Page texts, perhaps 50,000, and all in prime time. Wow!"
Why Trump's tweet isn't surprising: Trump and Republican lawmakers have pointed to anti-Trump texts between FBI agent Peter Strzok and FBI lawyer Lisa Page as signs of "manifest bias" against Trump in the FBI. Trump has accused Strzok, with no evidence, of treason. Trump is just continuing that line of defense now.
The texts got Strzok booted last summer off the Special Counsel's probe into whether Trump's campaign coordinated with Russia to influence the 2016 U.S. presidential election.
For the duration of a five-month period that ended the day a special counsel was appointed to handle the Trump-Russia probe, the FBI didn't retain texts between Strzok and Page, according to Republican Senator Ron Johnson, the chairman of the Senate Homeland Security and Government Affairs Committee.
Johnson requested the FBI explain why it didn't preserve the texts. The FBI has previously said some texts weren't retained due to a misconfiguration of software updates.
The DOJ Inspector General is looking into Strzok and Page's behavior.
Strzok also worked on the FBI's probe into Hillary Clinton's emails, which ultimately did not press charges under Comey's leadership.
According to the texts...
Page and Strzok showed signs that they were avoiding tracing by texting about FBI matters.
The Hill reported that the texts prompted Senate and House congressional investigations into leaks, which got Drudged. That report "was used as fodder for a narrative that Trump-hating FBI agents had leaked information to hurt the then-Republican candidate," Reilly and Baumann write.
Yes, but: It "doesn't make a lot of sense on its face" that Strzok and Page were out to get Trump, HuffPost's Ryan Reilly and Nick Baumann wrote last week in a deep dive on the FBI agent text messages. "Most of the information that came out of the bureau during the election was damaging to Hillary Clinton, not Trump. And Page...and Strzok...exchanged texts slamming politicians and officials of all ideological stripes, not just Trump."
Republican Sen. Richard Burr, chairman of the Senate Intelligence Committee, told CNN he thinks the missing texts were just a technical error and that the FBI has been cooperating with congressional requests.
Trump's tweet is a little misleading regarding the figure he cites, per the AP: "The Justice Department says that [50,000 texts is] the overall number of messages found on FBI servers."
Go deeper