How Trump ended up in Davos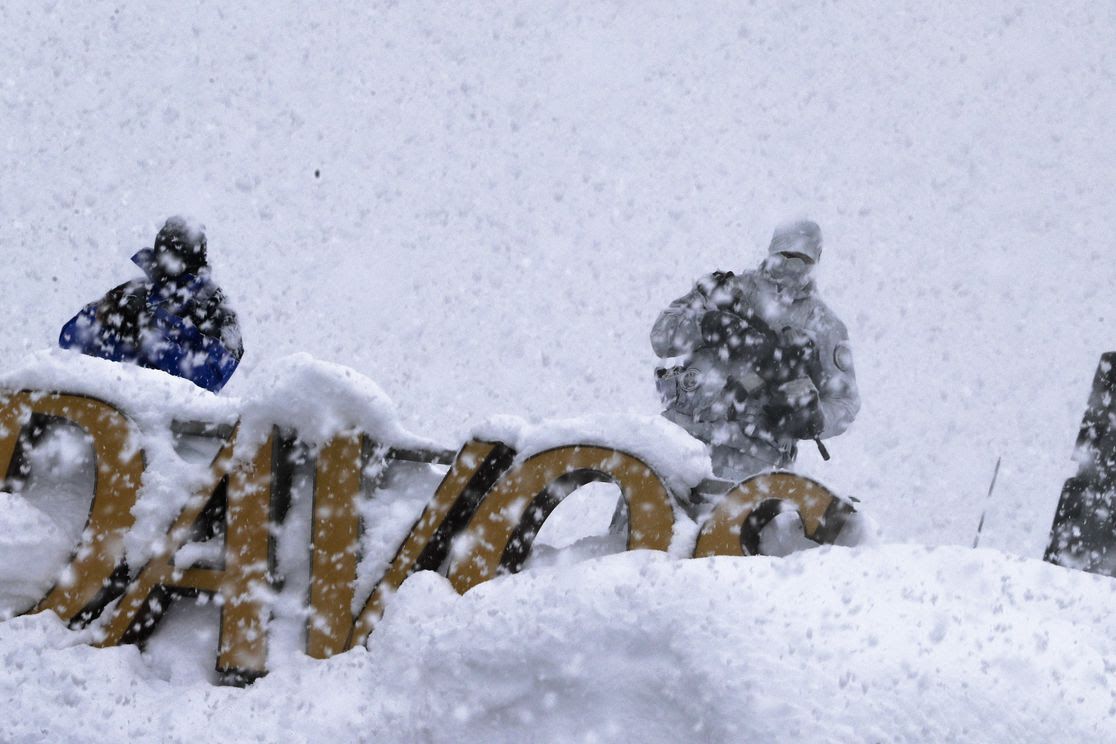 Sources tell us that during a recent phone call, French President Emmanuel Macron played to President Trump's ego and slyly encouraged him to take his "America first" bravado to Davos, the ultimate elitist stage.
Macron reminded Trump how many world leaders would be in the Swiss Alps this week for the annual World Economic Forum — and made it sound fun, the source said.
That encouraged Trump's instincts. But it was actually Vice President Mike Pence who originally had put the idea on Trump's radar.
Axios' Jonathan Swan hears that Pence was considering attending. When Trump saw the list of leaders attending, he was inspired to go himself.
So the unlikely pair of Pence and Macron helped seal Trump's surprise announcement a few weeks ago that he would speak this coming Friday in the "Den of Globalism."
Trump instantly became the star of the gathering of heads of state and CEOs, as China's President Xi Jinping had been last year.
Macron wants Trump to soak up the viewpoint of the globally focused leaders of business and government, while Trump sees it as the ultimate victory lap to trumpet his massive tax cut and booming stock market.
Wall Street Journal Editor in Chief Gerry Baker writes:
"It feels like a pivotal moment in history: Will the current turbulence really topple the system the world has embraced for the past few decades, or will the forces of global economic and political integration eventually prevail?"
What Trump will say ... Sources familiar with speech prep expect Trump to:
Tout America's economic successes (tax cuts, regulatory reform, stock market highs, etc.).
Indicate a willingness to engage the international economic community but only on terms fair and favorable to the U.S.
Call on the world to unite against threats like ISIS and North Korea. 
Go deeper