Trump issues tariffs on imported solar panels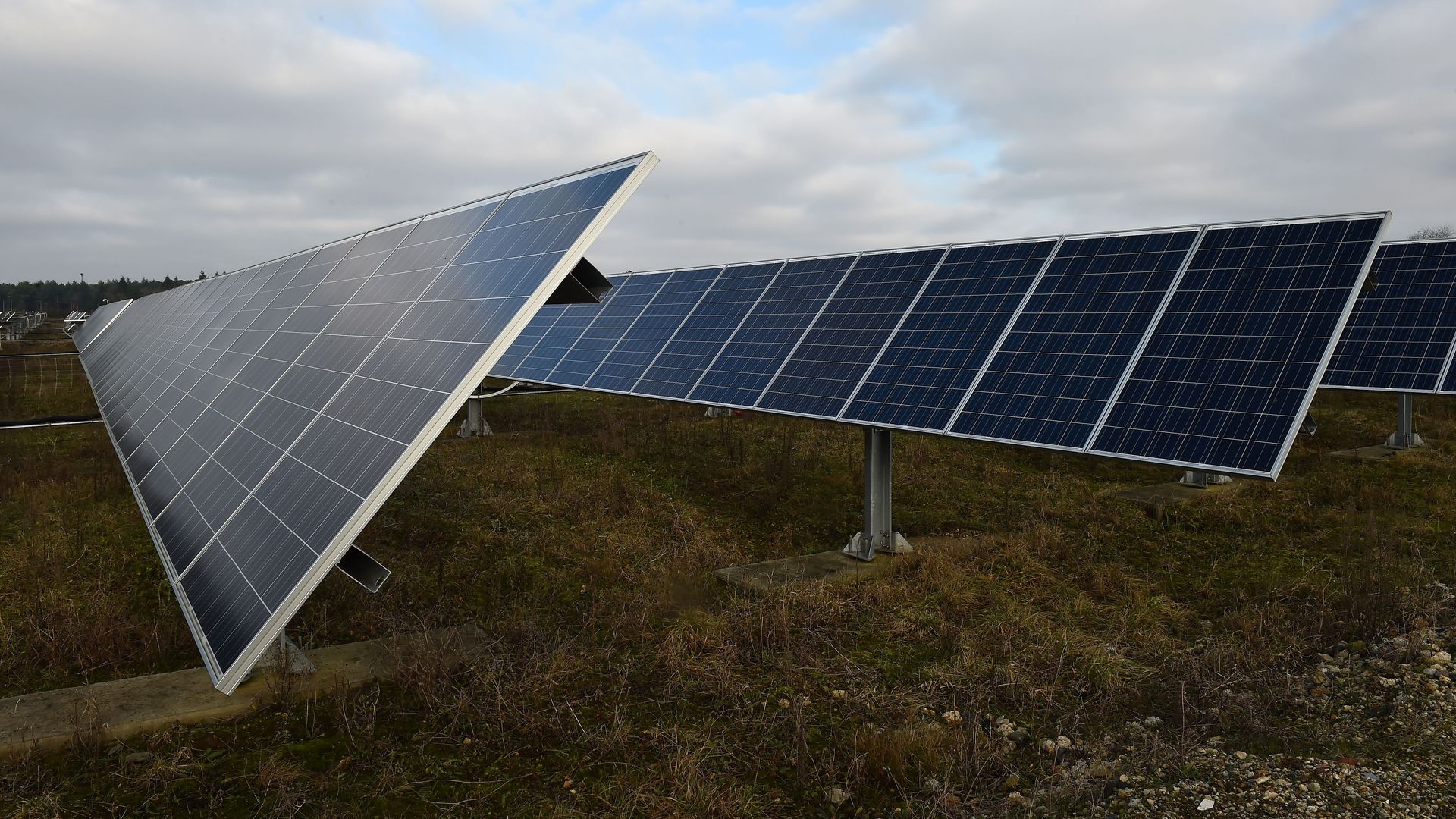 The Trump administration just approved tariffs of 30% on imported solar panels.
Why it matters: Most of the American solar industry has opposed tariffs on panels, saying they would raise prices and hurt the sector. A small group of solar panel manufacturers argued — successfully — that an influx of cheap imports, largely from China or Chinese-owned companies, was hurting domestic manufacturing. It's also part of President Trump's broader trade agenda against China.
Gritty details:
The tariffs would last for four years and decline in increments of 5% from 30%: 25%, 20% and finally 15% in the fourth year.
The tariffs are lower than the 35% the U.S. International Trade Commission had initially recommended last year, per Bloomberg.
This is actually the third, and broadest, set of tariffs the U.S. government has issued on solar imports in recent years. The Obama administration issued two earlier rounds of tariffs on a narrower set of imports.
Monday's action also imposed import tariffs on washing machines, a much lower profile issue than solar energy.
Go deeper:
Go deeper