Forget the tax cut, Walmart's pay hikes help the bottom line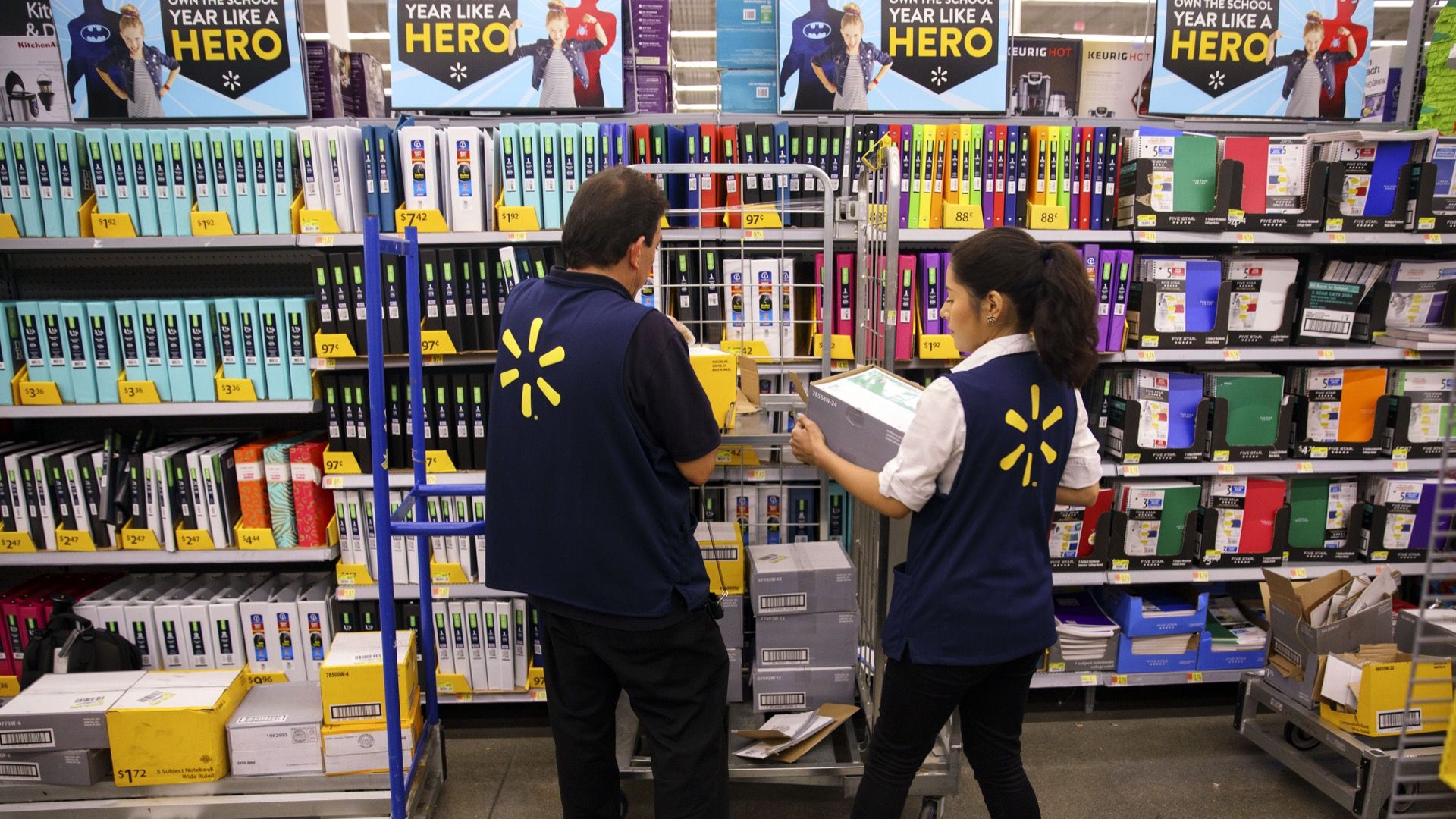 Walmart announced Thursday that it would be raising the starting wages of full-time employees to $11 per hour starting next month, citing the tax cuts, while also giving employees who don't benefit from the minimum increase one-time bonuses.
The bottom line: All else equal, lower corporate taxes should make corporate investment, be it in higher wages, or building stores, more attractive. But the trend of higher wages in retail is about way more than changes in tax policy.
David Schick, Director of Research & Lead Retail Analyst at Consumer Edge Research, argues that the company had already (and wisely) been focused on training and paying their workers more since 2015:
"Over time, we see the consumer has clearly noticed improvements Walmart saw with in-store operations following wage investments Walmart had made in 2015."
Better service and in-store technology has helped Walmart increase same-store sales 13 quarters in a row.
By the numbers: Walmart says the moves will result in a one-time cost of $400 million for bonuses, plus an incremental increase in expenses of $300 million starting in 2018 to account for higher wages.
Consumer Edge Research's proprietary survey of Walmart customers, which it uses to estimate foot traffic and same-store sales growth, shows that Walmart will announce big same-store sales increases for the fourth quarter of last year.
This jump in sales, Schick says, will more than pay for the cost of the bonus.
Don't take our word for it: In an interview with the Harvard Business Review in November, Walmart CEO Doug McMillon discussed reading the book "The Good Jobs Strategy," by Zeynep Ton of the MIT Sloan School of Management:
It draws on a detailed study of companies like Trader Joe's, and how their investments in better training and higher wages lead to bigger profits down the road.
McMillion told the HBR that he was so taken by the book that he called up Ton and asked her to meet with him.
Ton emails Axios: "Walmart's announcement seems consistent with the company's approach to increase investment in workers and to create a better experience for customers."
A 2018 retail trend: "We would expect this to continue to have a ripple effect across the retail industry as we have seen for the last two years, it's worth keeping in mind the state and local markets raising minimum wage in 2017 and 2018 and Starbucks as part of this trend last year," Schick says.
Go deeper