Democrats grill HHS nominee over drug prices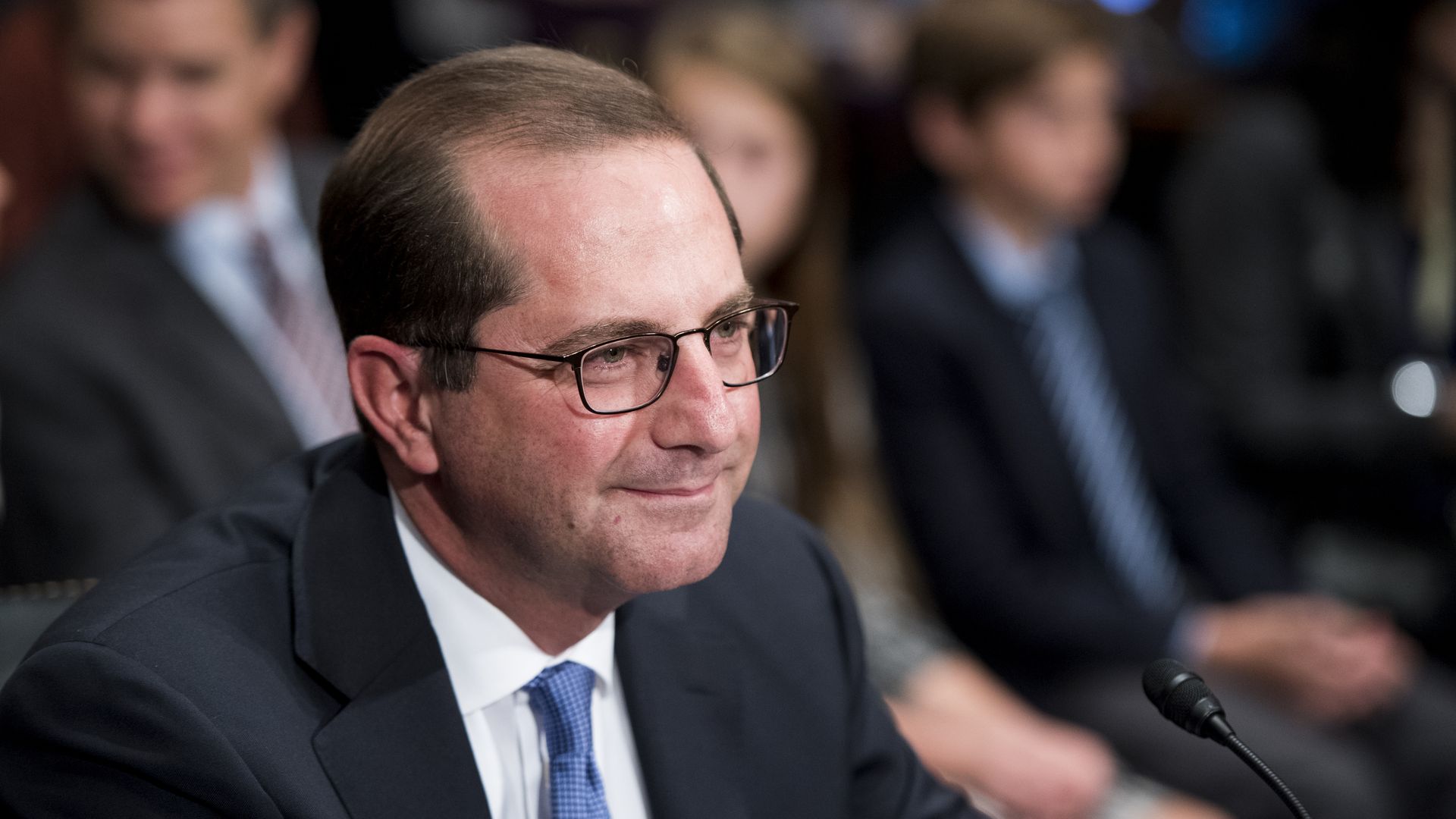 Senate Democrats are pressing Alex Azar on the cost of prescription drugs, as the Finance Committee weighs his nomination for Health and Human Services secretary. Sen. Ron Wyden, the committee's top Democrat, noted that several Eli Lilly drugs saw steep price hikes while Azar ran the company, and asked whether he had ever lowered the price of a product.
"I don't know that there is any drug price, of a branded product, that has ever gone down — from any company, on any drug, in the United States, because every incentive in this system is toward higher prices," Azar said, arguing that he could help reshape that system because he knows it well.
Value-based contracting — in which drug companies are paid based on how well their products work — "can be vitally important, Azar said, but Medicare's regulations can "get in the way."
Asked about President Trump's past support for allowing Medicare to negotiate what it will pay for drugs, Azar said the program's prescription drug benefit already has sufficient bargaining tools. But he said he would be open to "looking at" extending those practices into the part of Medicare that covers drugs administered in a doctor's office.
Go deeper