Trump: choose Bannon or me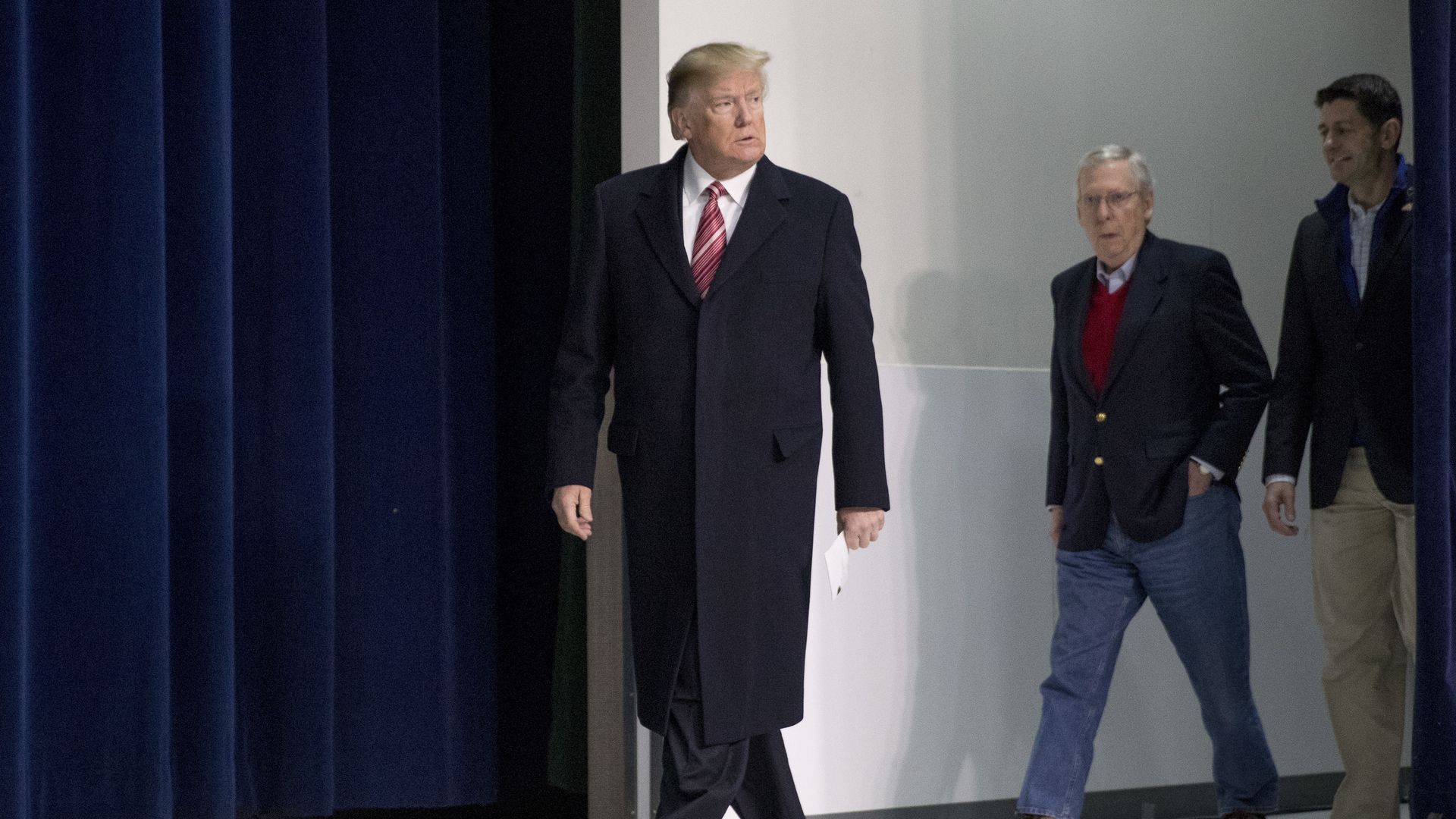 President Trump has been working the phones over the past several days telling allies they need to choose between him and former adviser Steve Bannon. For almost everyone it's been an easy choice: Trump.
What's next: Look for senior policy adviser Stephen Miller to make a rare appearance on Jake Tapper's Sunday CNN Show "State of the Union" tomorrow. Miller has for the longest time been described in the press as a Bannon ally, but that's not quite true and I expect he will perform a public evisceration of Bannon for a gleeful audience of one. 
The White House has been encouraging its surrogates to go on TV and tear into Bannon; Trump has enjoyed the spectacle and the White House has kept close tabs on these performances. Hence the re-emergence of Anthony Scaramucci, who did a victory lap on TV this week ripping Bannon apart.
For Miller, the reality is he turned against Bannon months ago, despite continuing to share his hardline nationalism views on trade and immigration. Miller told associates that Bannon was a leaker and a self-promoter; though he's never said so publicly. The White House denied this was happening when the Daily Beast accurately reported this story months ago.
Update: When I told WH press shop I was reporting that Miller would be gutting Bannon on CNN tomorrow, Press Secretary Sarah Huckabee Sanders replied: "Stephen is going on to give a recap of the Thursday immigration meeting, weekend meetings at Camp David and a preview of the bi-partisan immigration meeting on Tuesday. However, I've never known anyone or any topic that Stephen couldn't handle so if other topics come up I have no doubt he will easily handle those as well."
Go deeper