Another Republican calling for Sessions to step aside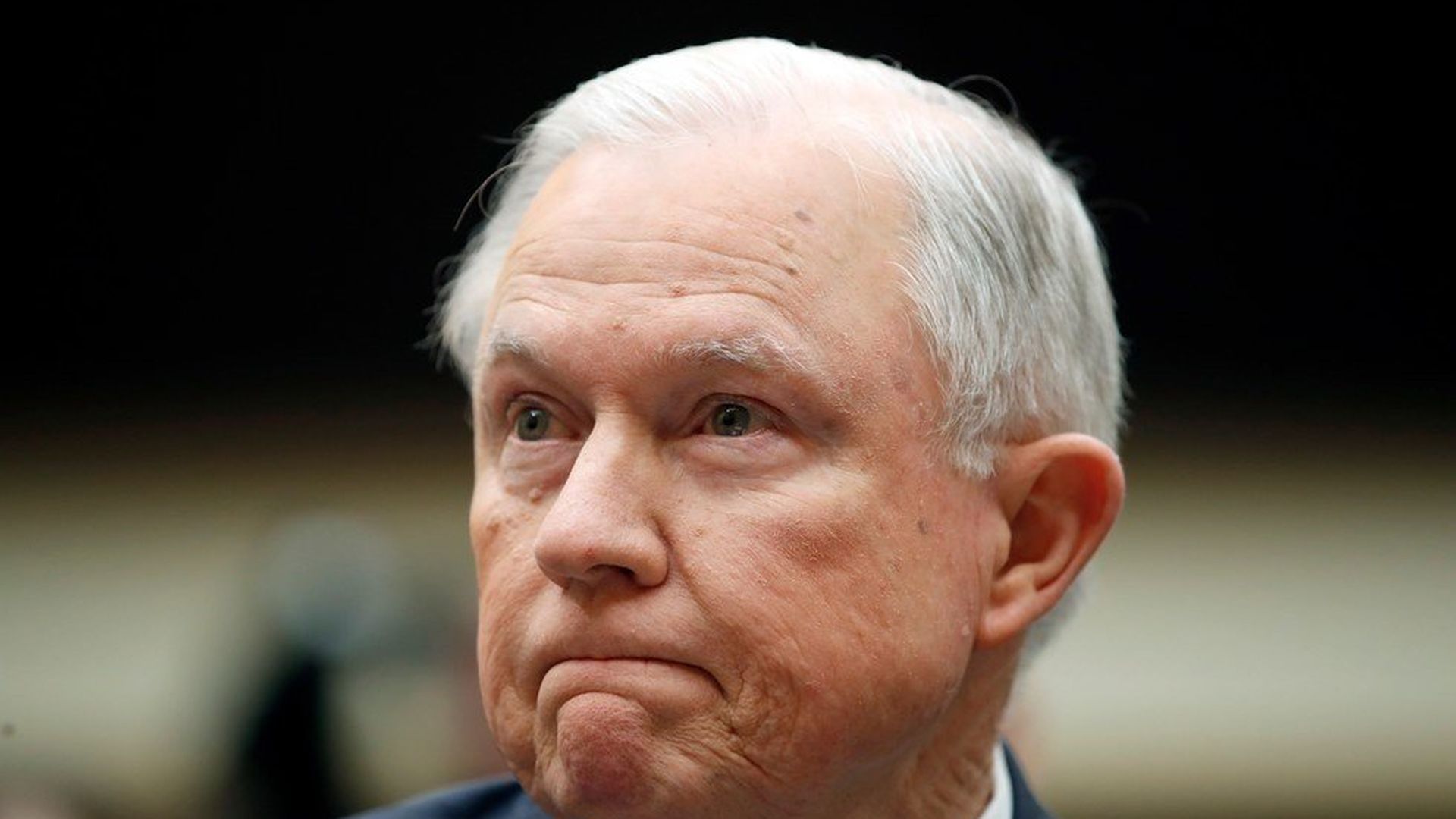 GOP Rep. Chris Stewart told CNN on Friday that Attorney General Jeff Sessions should resign, joining two other conservative lawmakers who said a day before that the former Alabama Senator should step aside.
"We have been weakened in our investigation into very important concerns at the Department of Justice and the FBI because Jeff Sessions isn't able to take the reins and direct that investigation. ... We need a director there who can take the reins and be assertive in that. He can't do that when he is recused. I believe it may be time for him to step aside," Stewart told CNN's Wolf Blitzer.
The backdrop: Republican Reps. Mark Meadows and Jim Jordan, the chairman and former chairman of the conservative House Freedom Caucus, respectively, wrote a Washington Examiner op-ed that Sessions should step down, citing intelligence leaks to the media from the Justice Department and the agency's handling of the probe into President Trump's campaign ties to Russian operatives.
Go deeper