​Supreme Court to hear case about Ohio voter rolls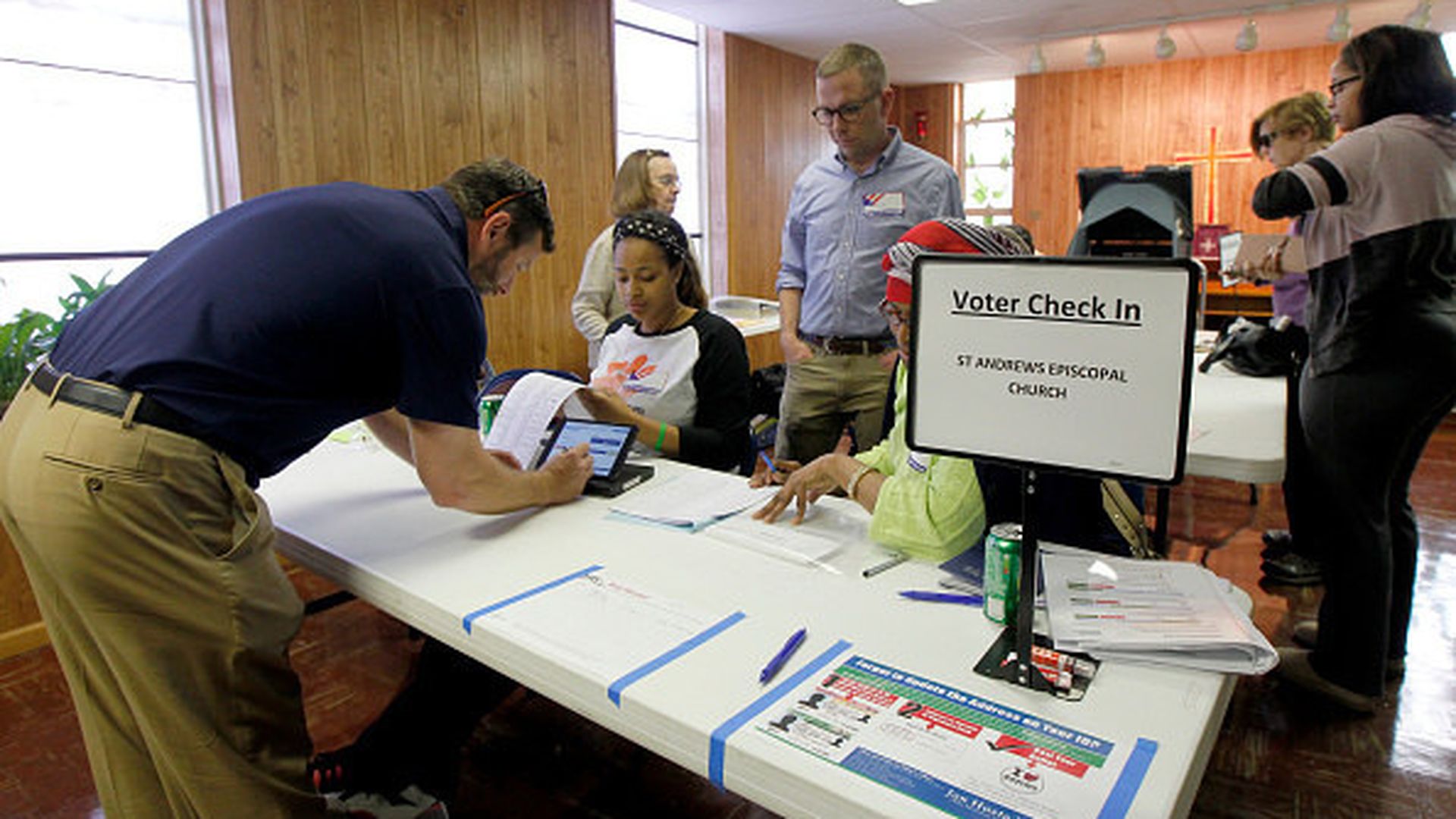 The U.S. Supreme Court will take on the controversial issue of voter purges on Jan. 10 that involves Ohio removing registered voters from registration rolls if they didn't vote in a two-year period, per The Associated Press.
Why it matters: Democrats accused Republicans of trying to diminish the political influence of minorities who overwhelming vote Demoratic by suppressing their votes. Republicans contended that they're promoting ballot integrity and to prevent voter fraud.
The Trump administration reversed the position taken by the former Obama administration, saying that the method would keep the voting rolls in the state more accurate, per The AP.
Background: Ohio has been using voters' inactivity to trigger the removal process since 1994, per the AP. The suit, challenging its constitutionality, was filed last year, The AP reports. A judge ordered the state last year to count 7,515 ballots cast by people whose names were removed from the voter rolls, according to the AP. Also last year, a federal appeals court panel in Cincinnati split 2-1, ruling that Ohio's process is illegal. A decision by the U.S. Supreme Court is expected by late June.
Go deeper