McConnell on Trump: "He likes to talk"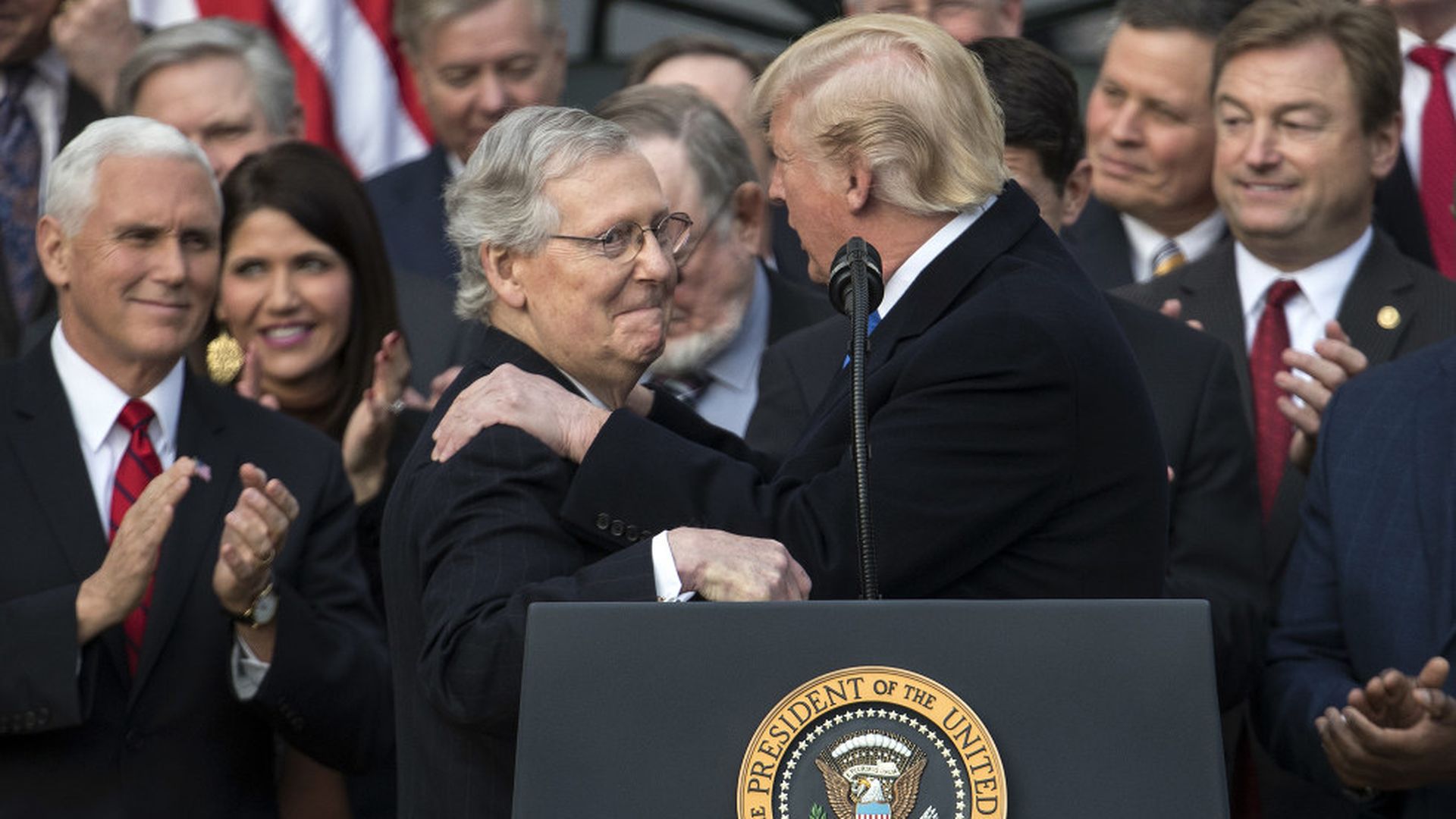 Senate Majority Leader Mitch McConnell, whose relationship with President Trump got rocky over the summer, said at an Axios event on Thursday that the two are getting along "just fine."
Some fun quotes:
" You know, he likes to talk. He's talking to members all the time. I talk to him all the time. You'll get phone calls at the oddest hours."
He doesn't love the tweets, but "I like the tweet he sent out about me yesterday, so there are exceptions."
Regarding Trump's negative tweets about McConnell over the summer, "They weren't my favorite, no. But he's gotten better." When pressed on in what sense, McConnell responded, "We're doing just fine."
Go deeper