Manchin says Franken shouldn't resign, blasts Democrats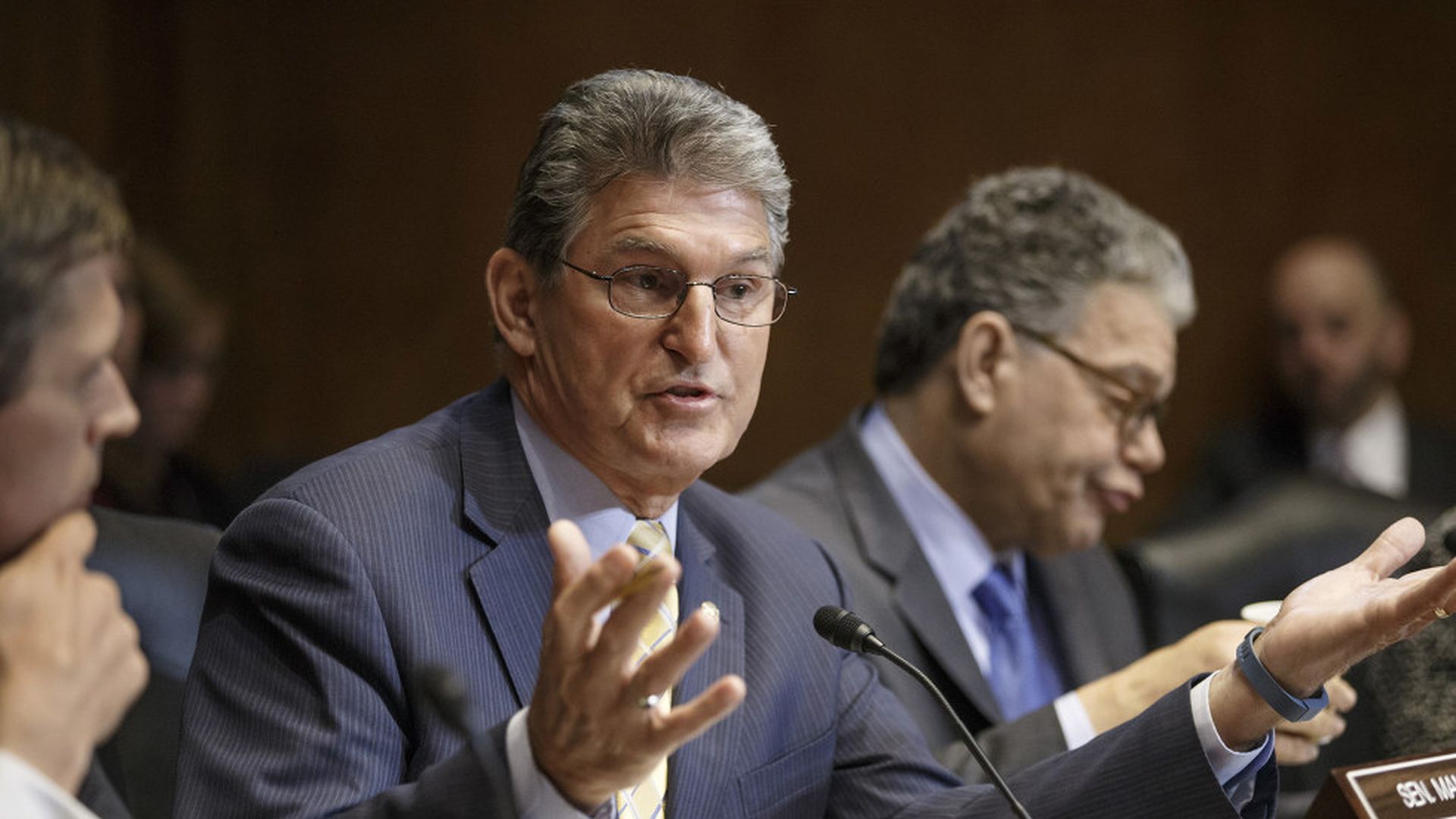 West Virginia Senator Joe Manchin on Monday said Al Franken should not resign from his Senate seat amid multiple allegations of unwanted sexual advances, while lambasting fellow Democrats as being "hypocritical" for calling on the Minnesota congressman to make an exit before an ethics review.
Key quote: "I definitely think he should not resign. I think he should submit himself, which he has willingly done and offered to do and go through this complete process of an extensive ethics review," Manchin said on CNN's New Day. "And whatever the outcome is, I can live with that. I say, Al, I'm sorry, you have faults that you've never recognized and these ladies have brought this forward. And these ladies should be protected."
Manchin told Politico: "What they did to Al was atrocious, the Democrats. The most hypocritical thing I've ever seen done to a human being — and then have enough guts to sit on the floor, watch him give his speech and go over and hug him? That's hypocrisy at the highest level I've ever seen in my life. Made me sick."
Go deeper