Man who reportedly left horse manure for Mnuchin was protesting tax cuts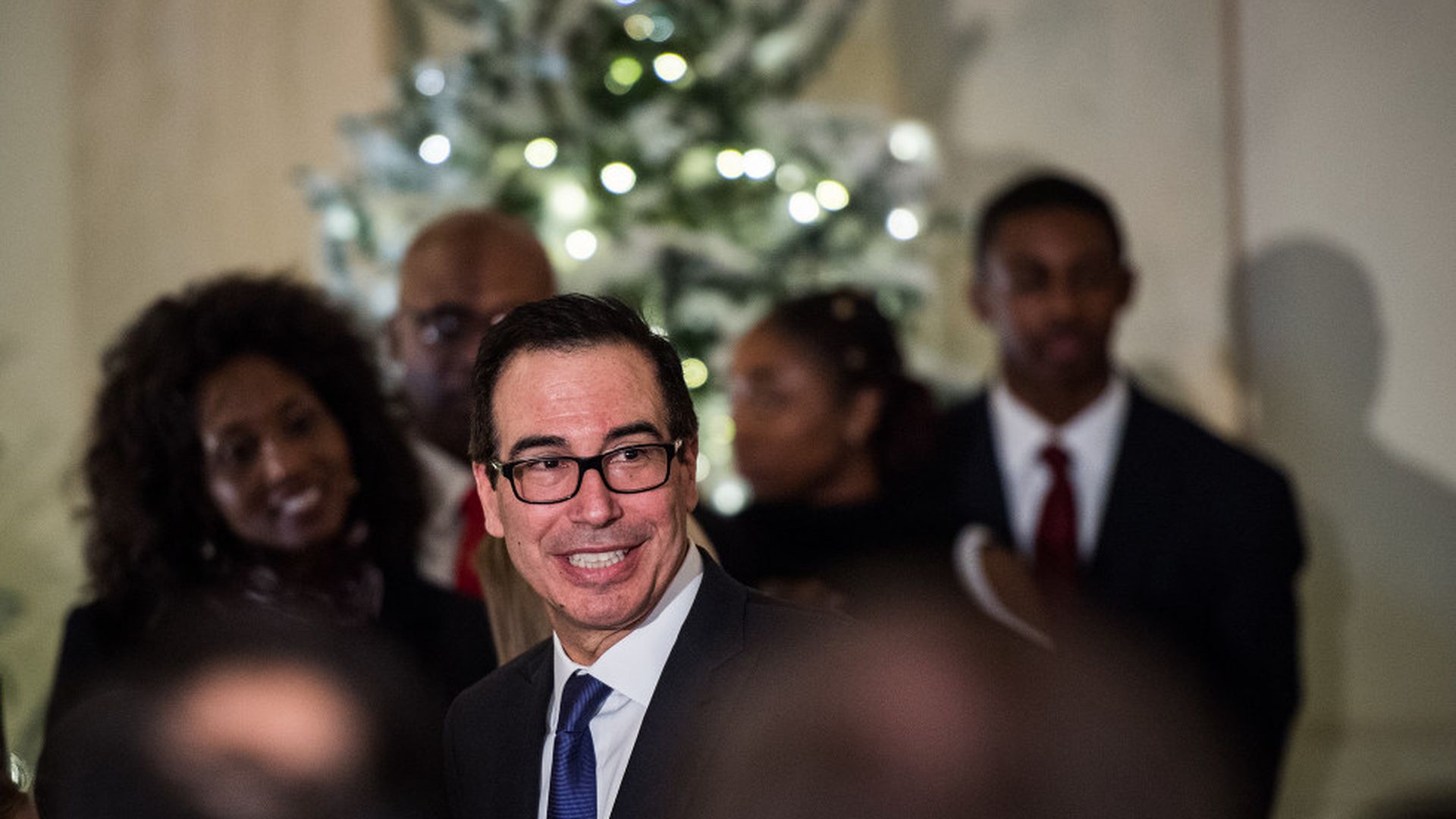 Robert Strong, a psychologist for the Los Angeles County Public Health Department, told Reuters he left horse manure wrapped like a Christmas present outside Treasury Secretary Steven Mnuchin's Bel Air home as a protest of the newly-signed tax law. The Secret Service and the LAPD would not confirm that it was Strong who left the manure.
The backdrop: Mnuchin's neighbor discovered the package on Christmas Eve, and the LAPD sent its bomb squad to investigate, only to find horse manure. Strong says he attached a card to the package which read, "Misters Mnuchin & Trump, We're returning the 'gift' of the Christmas tax bill" and signed it "Warmest wishes, The American people."
Go deeper