Trump's remarks on North Korea, Putin, McConnell and more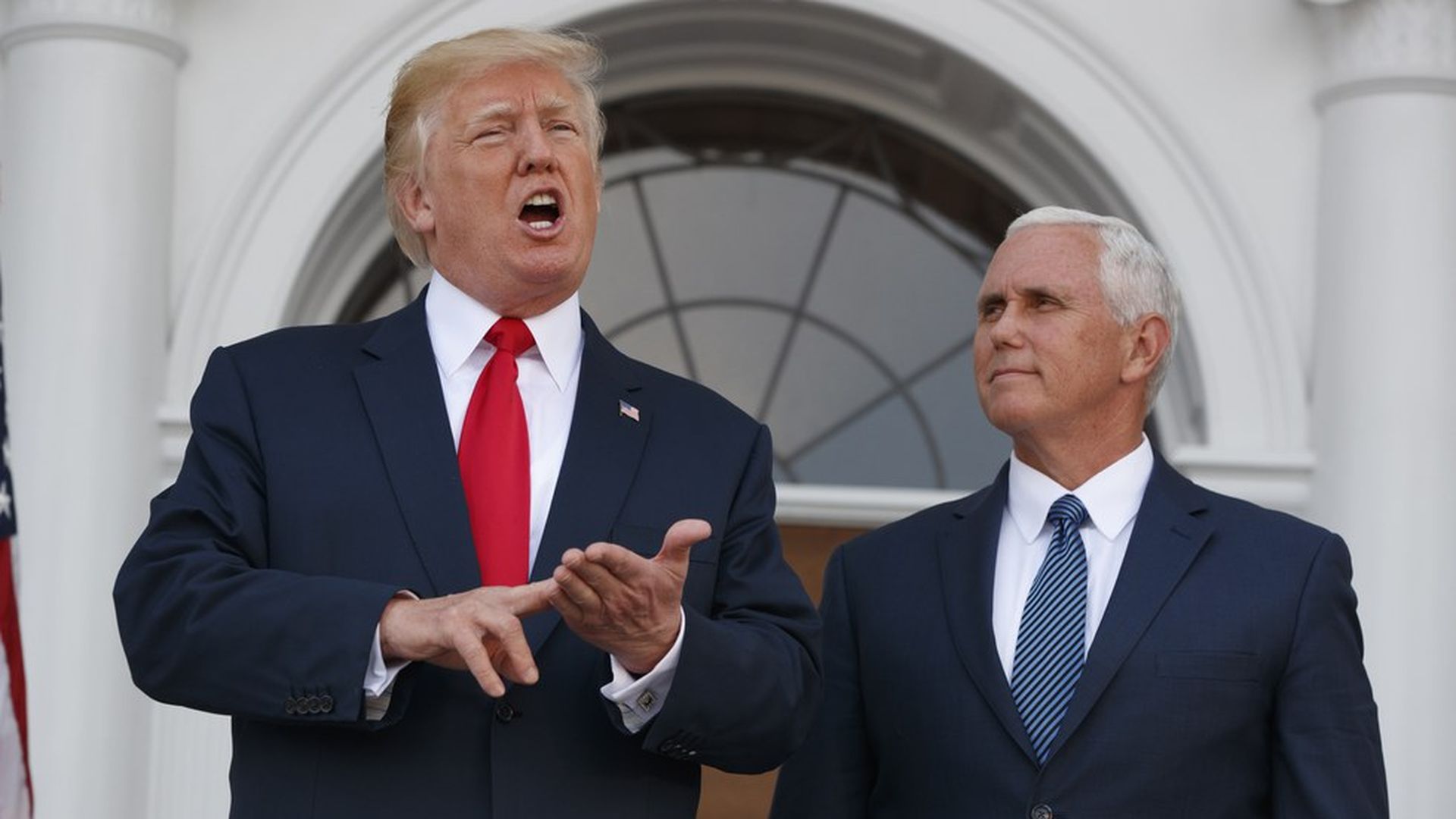 President Trump took questions from reporters on two separate occasions today from Bedminister, New Jersey, issuing fresh warnings to North Korea, thanking Vladimir Putin for expelling U.S. diplomats (because it cuts costs) and discussing Mitch McConnell's future.
On North Korea
"If anything, that statement [fire and fury] may not be tough enough."
"He has disrespected our country greatly. He has said many things that are horrific, and with me he's not getting away with it.... I read about 'we're in Guam by August 15.' Let's see what he does with Guam. He does something in Guam, it will be an event the likes of which nobody's seen before, what will happen in North Korea."
"It's not a dare, it's a statement. He's not going to go around threatening Guam, he's not going to threaten the United States, and he's not going to threaten Japan and he's not going to threaten South Korea. That's not a dare, as you say, that is a statement of fact."
On Putin kicking U.S. diplomats out of Russia
"I want to thank him because we're trying to cut down our payroll and as far as I'm concerned I'm very thankful that he let go of a large number of people because now we have a smaller payroll."
On whether McConnell should step down
"I'll tell you what, if he doesn't get repeal and replace done, and if he doesn't get taxes done, meaning cuts and reform, and if he doesn't get a very easy one to get done, infrastructure, if he doesn't get them done then you can ask me that question."
On opioids
"We're going to draw it up and we're going to make it a national emergency."
On the FBI raid of Paul Manafort's home
"I thought it was a very, very strong signal."
On whether he has confidence in McMaster"Yes, I do. General McMaster?... I like him and I respect him."On state of relationship with Sessions"It is what it is. It's fine. He's working hard on the border."On the transgender troop ban"It's been a very confusing issue for the military, and I think I'm doing the military a great favor."
Go deeper