Trumpcare staggers toward its big day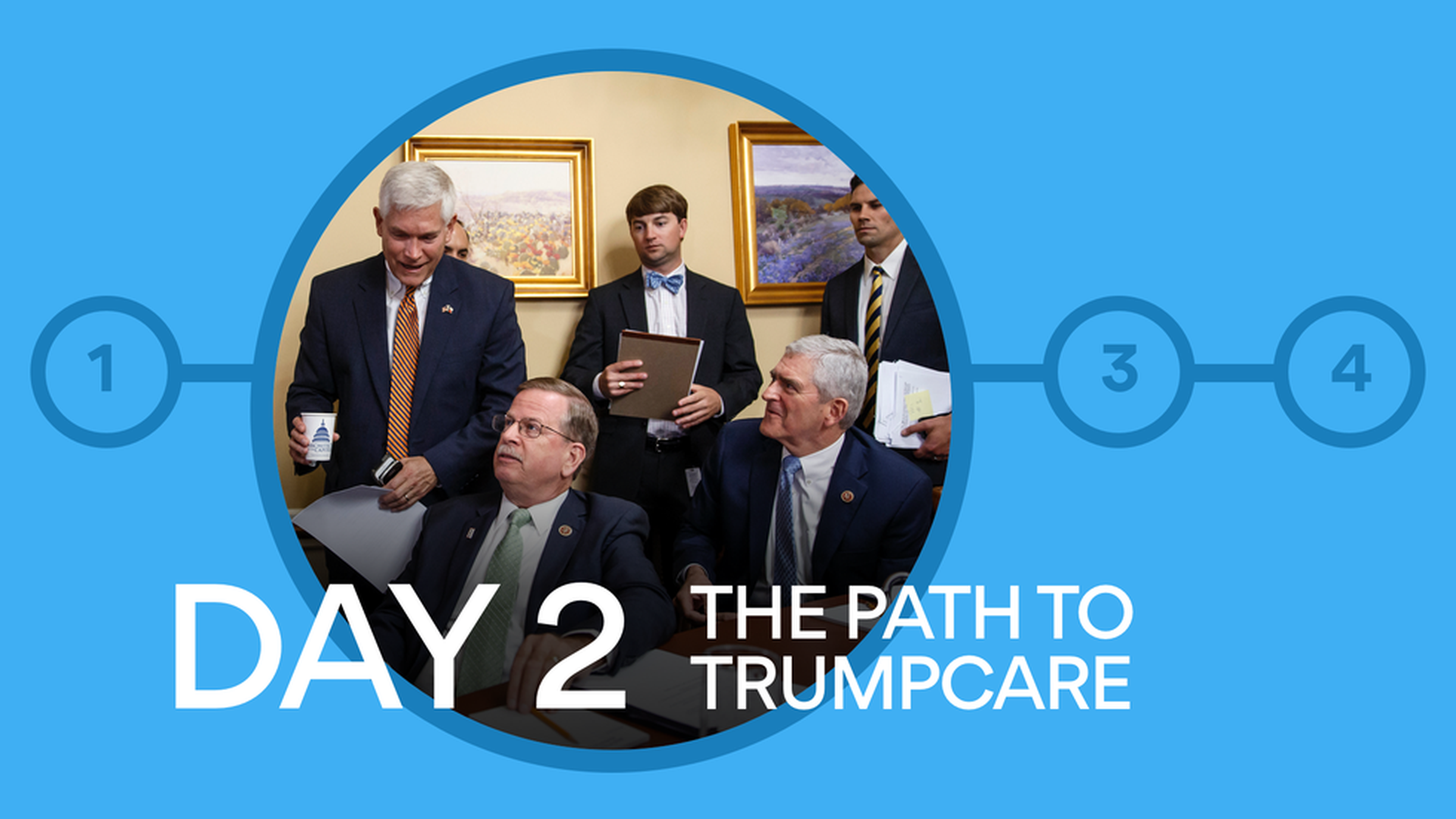 It's almost time for Trumpcare to go to the floor! But first, who's ready for another really long day in a committee hearing room? That's great, because the Rules Committee is ready to spend many hours talking about amendments that will never get a vote. Unless they decide to give the Freedom Caucus one floor vote to make them happy.
Here's what to watch today:
From a leadership source late yesterday: "We are moving members. Going in the right direction. Still working."
Two powerful conservative groups — Heritage Action and Americans for Prosperity — oppose the bill and are making this a "key vote," meaning they'll keep track of any Republicans who vote for it. (The National Right to Life Committee, however, is supporting it.)
Oh, and don't forget the Senate, where they can't lose more than two Republicans. So here's three who are opposing it: Sens. Susan Collins, Rand Paul, and now Mike Lee, who tweeted yesterday that "I am a no." Wait your turn, Senate. Stop stealing attention from the House.
Go deeper