The Economist goes after India's "nationalist firebrand" PM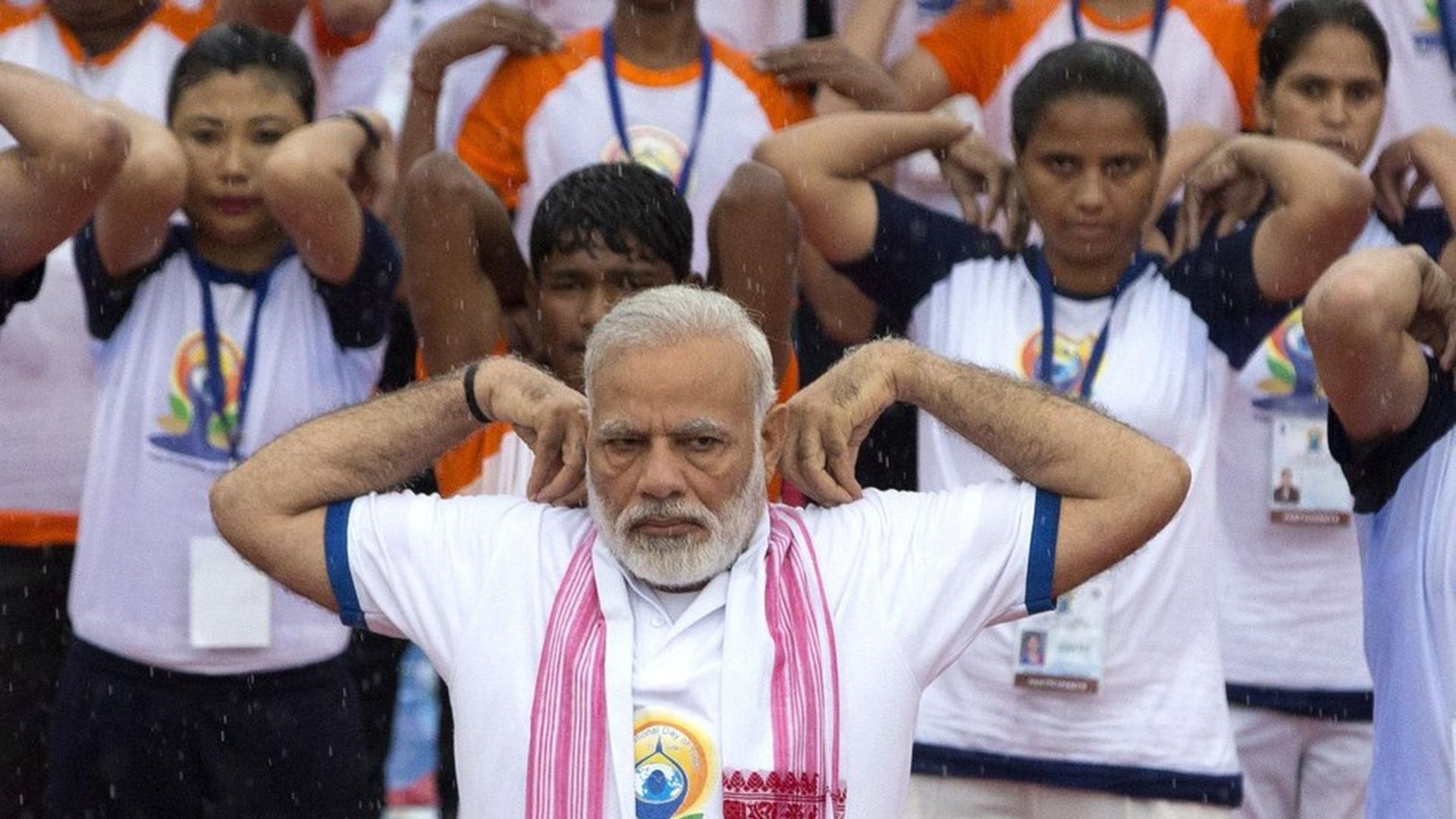 The Economist cover story about Narendra Modi, India's PM, argues he's "a nationalist firebrand" who "is more energetic than his predecessor... but he has not come up with many big new ideas of his own...":
"His reputation as a friend to business rests on his vigorous efforts to help firms out of fixes — finding land for a particular factory, say, or expediting the construction of a power station. But he is not so good at working systematically to sort out the underlying problems holding the economy back."
Why it matters: "Political conditions are about as propitious for reform as they are ever likely to be. ... Modi's admirers paint him as the man who at last unleashed India's potential. In fact, he may go down in history for fluffing India's best shot at rapid, sustained development."
Go deeper