The 'angels in orange' fighting California's fires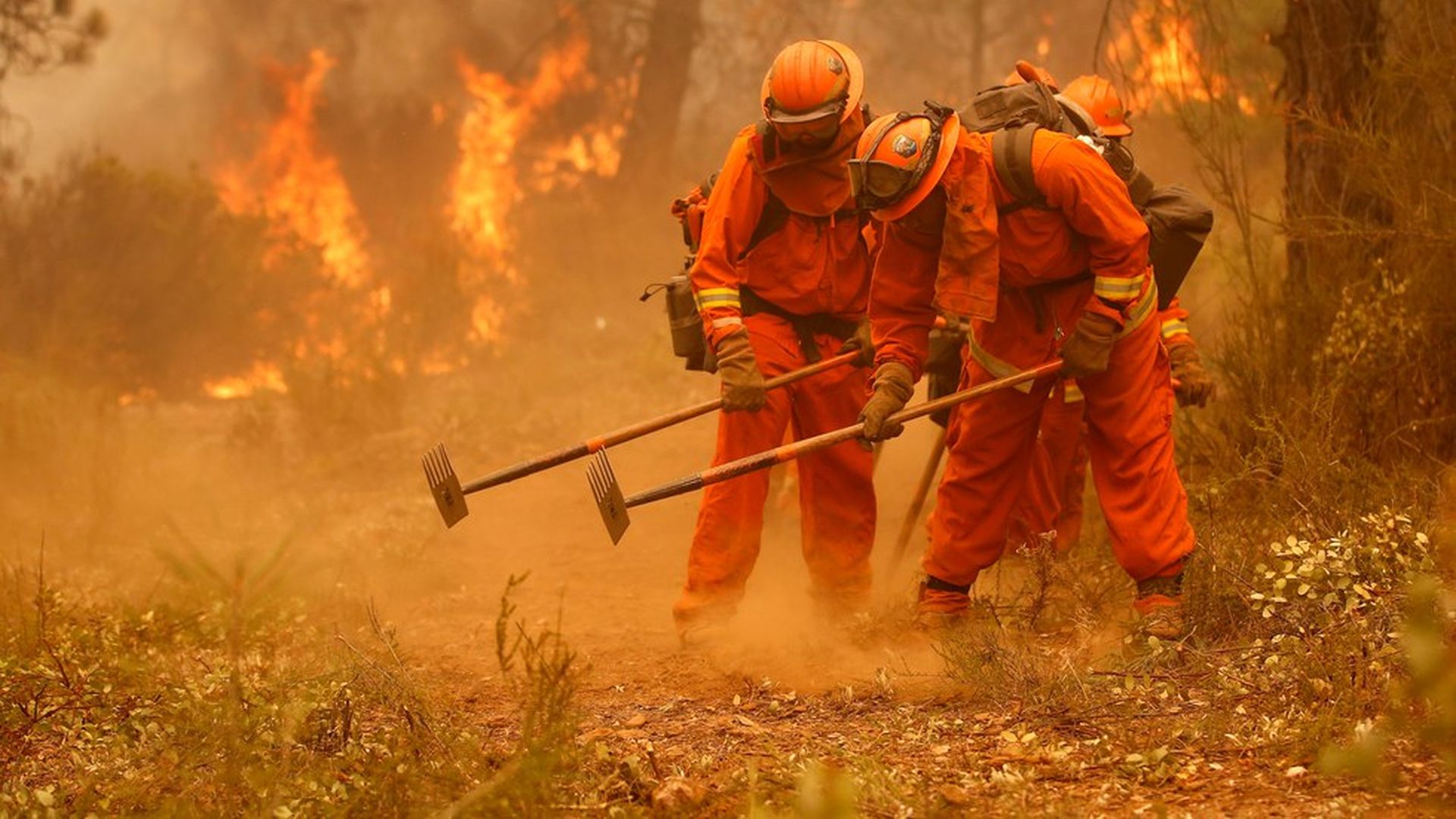 Inmates serving time for nonviolent crimes in California make up 35 to 40 percent of the firefighting force, according to the Daily Beast.
Getting paid $1 an hour, the "convict crew" is comprised of those who volunteer. Bill Sessa, spokesman for the California Department of Correction and Rehabilitation, said there were 1,700 inmates fighting fires on Friday alone.
Inmate Joshua Coover, who helped fight fires in 2015, told the Easy Bay Times: "The best feeling is when we get off the fire; all the signs you see that say 'thank you, firefighters'...They even refer to us as the 'angels in orange.'"
Why it matters: The inmates are working the same hours as professional firefighters, and Sessa told the Daily Beast that $1 an hour is "the highest paying job for a California inmate and has rehabilitative value."
Go deeper