Saks owner fires 2,000 workers as U.S. bleeds retail jobs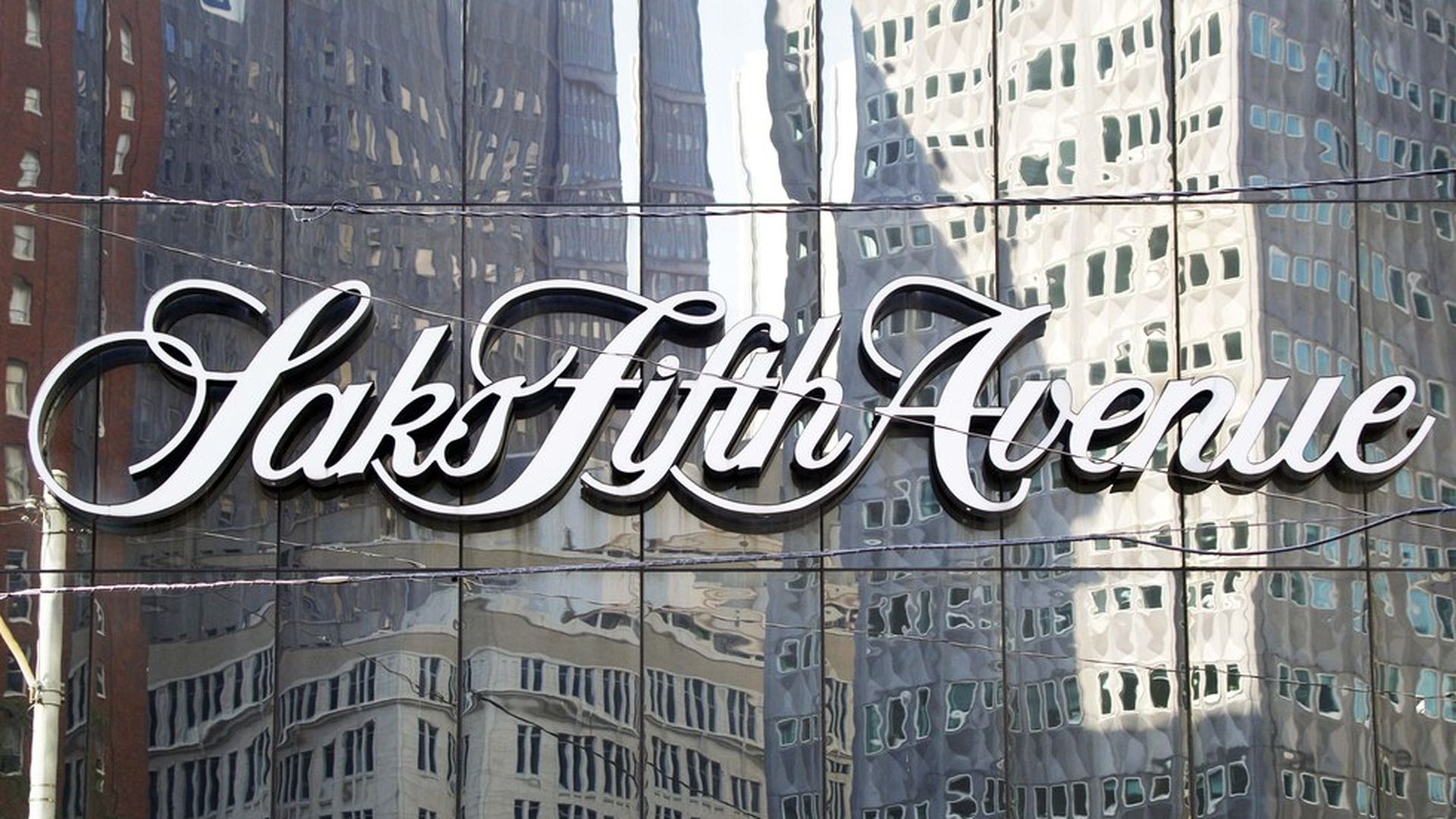 Hudson's Bay, owner of Saks Fifth Avenue and Lord & Taylor announced Thursday night that it would layoff roughly 2,000 workers as part of a restructuring plan. The move continues a trend of retailer downsizing, as the industry battles its own overextension and takes on the growing threat of online retail.
Why it matters: Economy-wide the retail industry has cut 80,000 jobs this year, compared with an average of 16,000 new jobs per month last year. These job cuts can be partially blamed on Amazon's continued success at luring shoppers online. "Amazon is unstoppable," former retail CEO Marc Cohen writes for Axios. "It and its myriad of e-commerce cohorts will continue to grow meteorically, entirely at the expense of traditional brick and mortar retail."
Traditional retail isn't going away, but don't expect it to be an engine for new jobs going forward.
Go deeper