Online archives honor mass shooting victims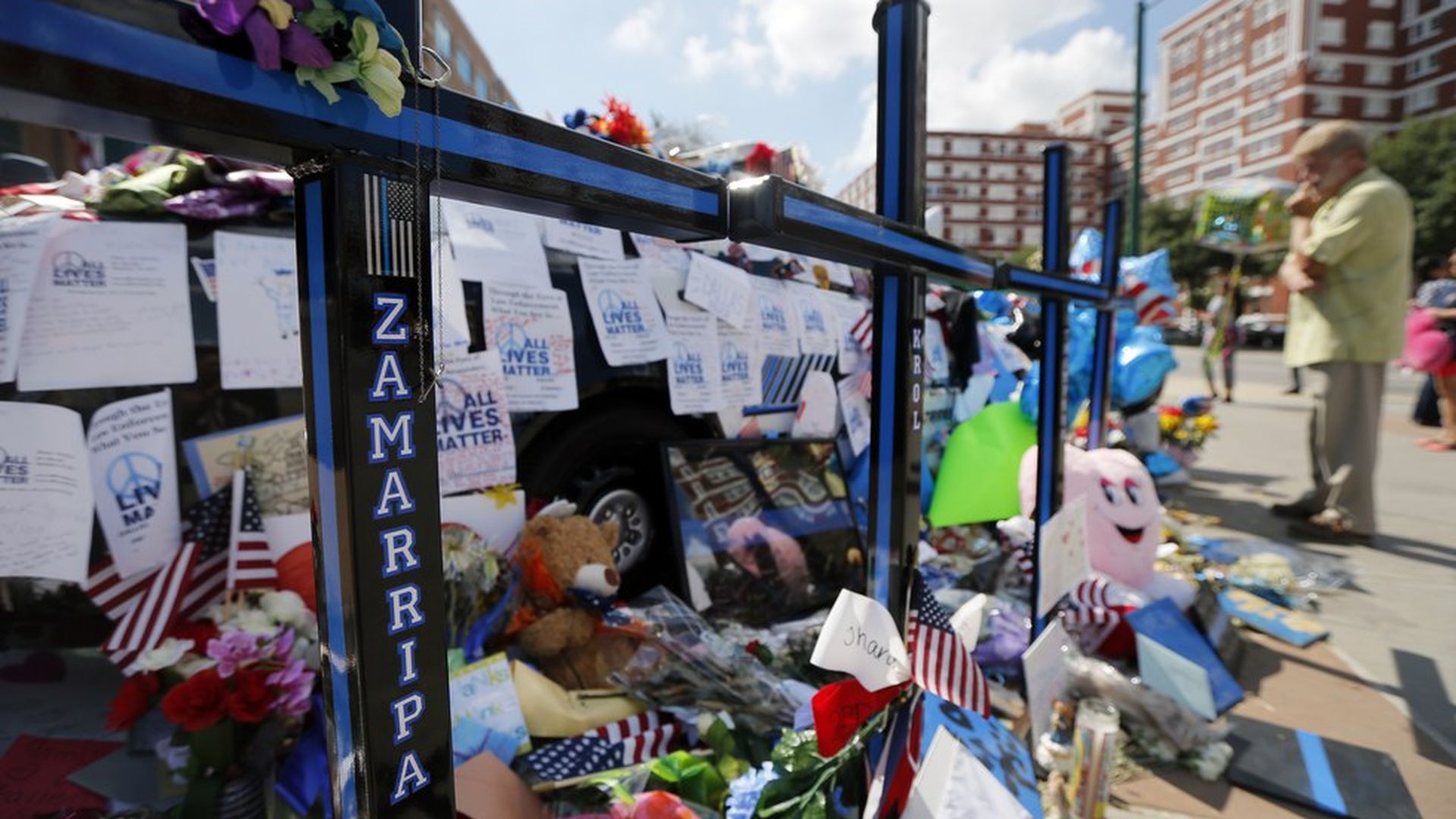 The aftermath of national tragedies, such as the killing of five Dallas police officers one year ago today, are linked by a common act of memorialization: the creation of "spontaneous shrines." Anthropologist Sylvia Grider used this term when describing the cards, flags, wreaths and teddy bears that people bring to sites of mass shootings to the New York Times.
In the days and weeks that follow tragic events, archivists are faced with the task of preserving the mementos left at these shrines. And the best way to reach the most people is to digitize them.
Virginia Tech created an online condolence archive to honor the victims of the 2007 mass shooting there.
Tuscon's January 8th Memorial Foundation was established to digitize all of the artifacts left at the site where Rep. Gabrielle Giffords along with several constituents was shot.
Boston collected the items left at the marathon bombing sites and stored them in acid-free boxes. The entire collection has also been put online.
The shrine in Dallas was cleared out in anticipation of a summer storm. The artifacts are now being shown to the families of victims in private viewings at Dallas's central library, and archivists are working toward an online archive.
Go deeper