Mexico hit with massive aftershock from earthquake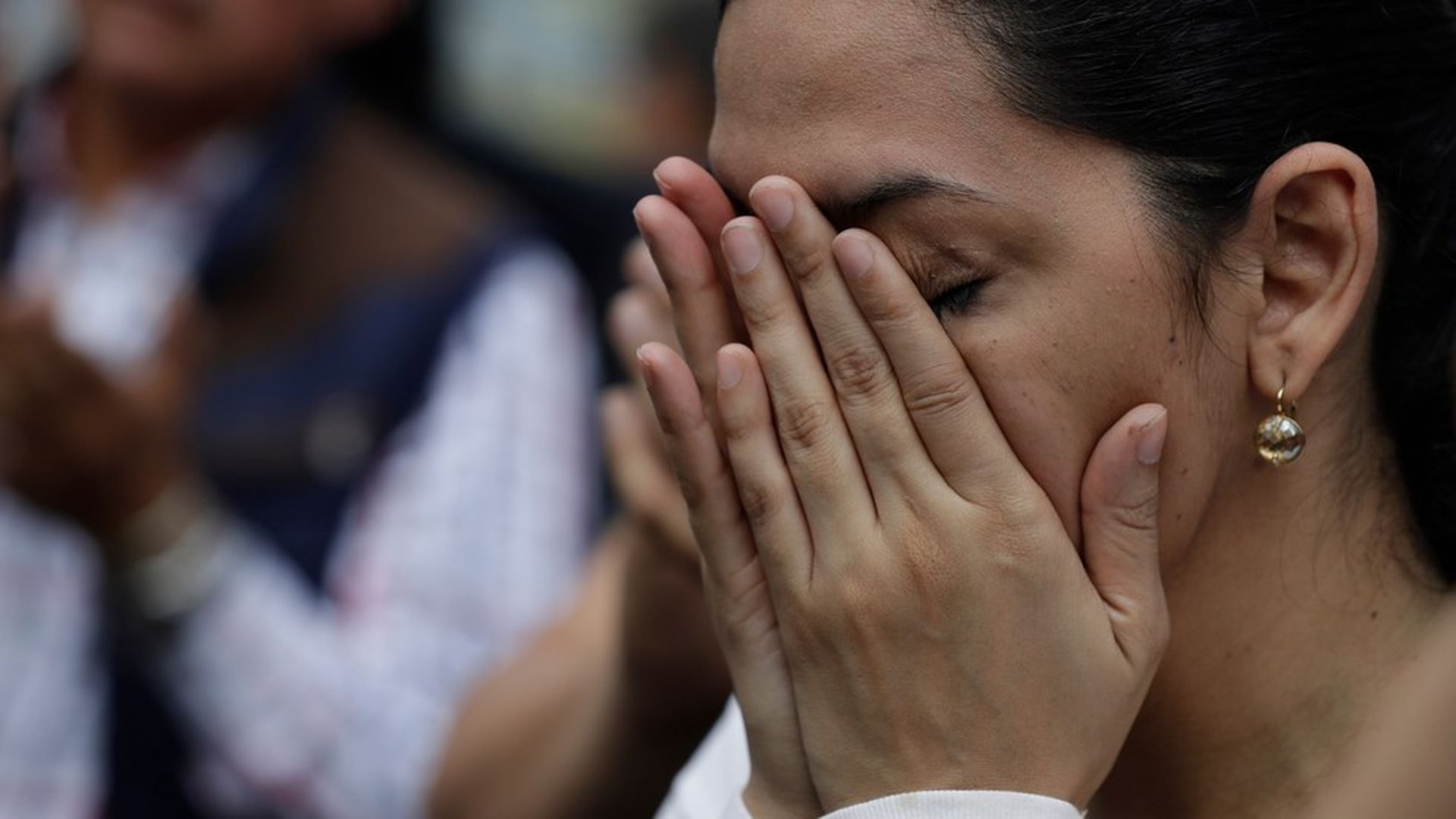 An aftershock of the 8.1-magnitude earthquake earlier this month went through the southern state Oaxaca this morning, measured at a magnitude of 6.1, according to the Associated Press.
Why it matters: Mexico is still recovering from the 7.1 quake on Tuesday that killed over 300 people. This is the third one this month. A resident of one of the cities hit by the earthquake on Sept. 7, Nataniel Hernandez, told the AP that Saturday's tremor is "one of the strongest movements he has felt" since then, but that "it has not stopped shaking."
Go deeper