Mexico earthquake kills at least 139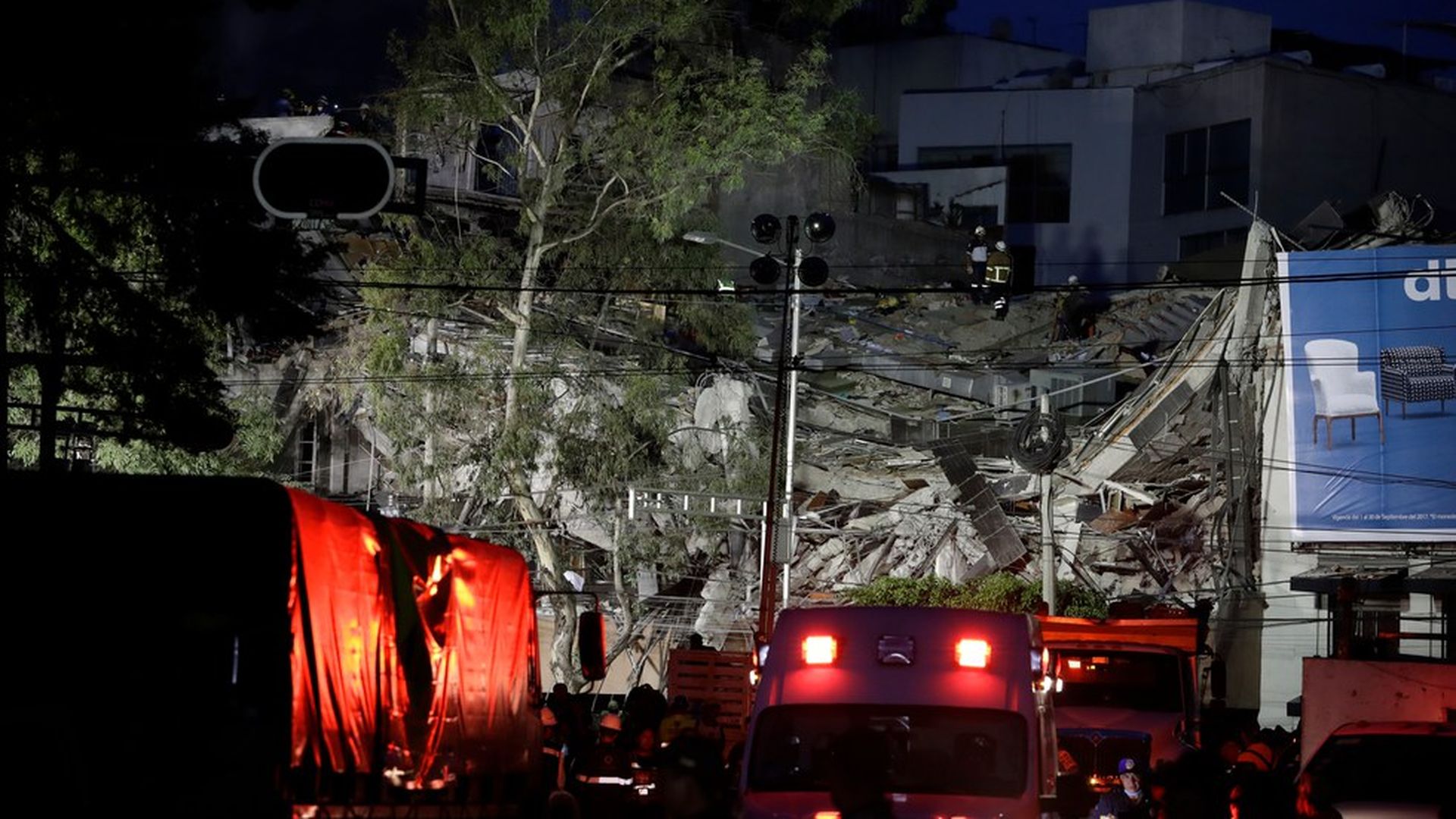 A 7.1 magnitude earthquake struck central Mexico Tuesday, with the death roll rising rapidly throughout the evening and reaching at least 139, per the AP.
The quake occurred about 75 miles southeast of Mexico City and flattened 27 buildings in the capital, President Enrique Peña Nieto said.
Rescue workers dug through piles of rubble searching for survivors. In one textile factory, as many as 100 people were reportedly trapped inside. An estimated 3.8 million people lost power.
Peña Nieto said, "We are now facing a new national emergency."
President Trump tweeted, "God bless the people of Mexico City. We are with you and will be there for you."
The earthquake happened less than two weeks after another massive quake, and 32 years to the day of the devastating Mexico City earthquake of 1985. A public earthquake preparedness drill was held just hours before it struck.
Meanwhile: Hurricane Maria approached Puerto Rico Tuesday night as a Category 5 storm with winds in excess of 175mph.
Go deeper