Hundreds arrested at Russia anti-corruption protests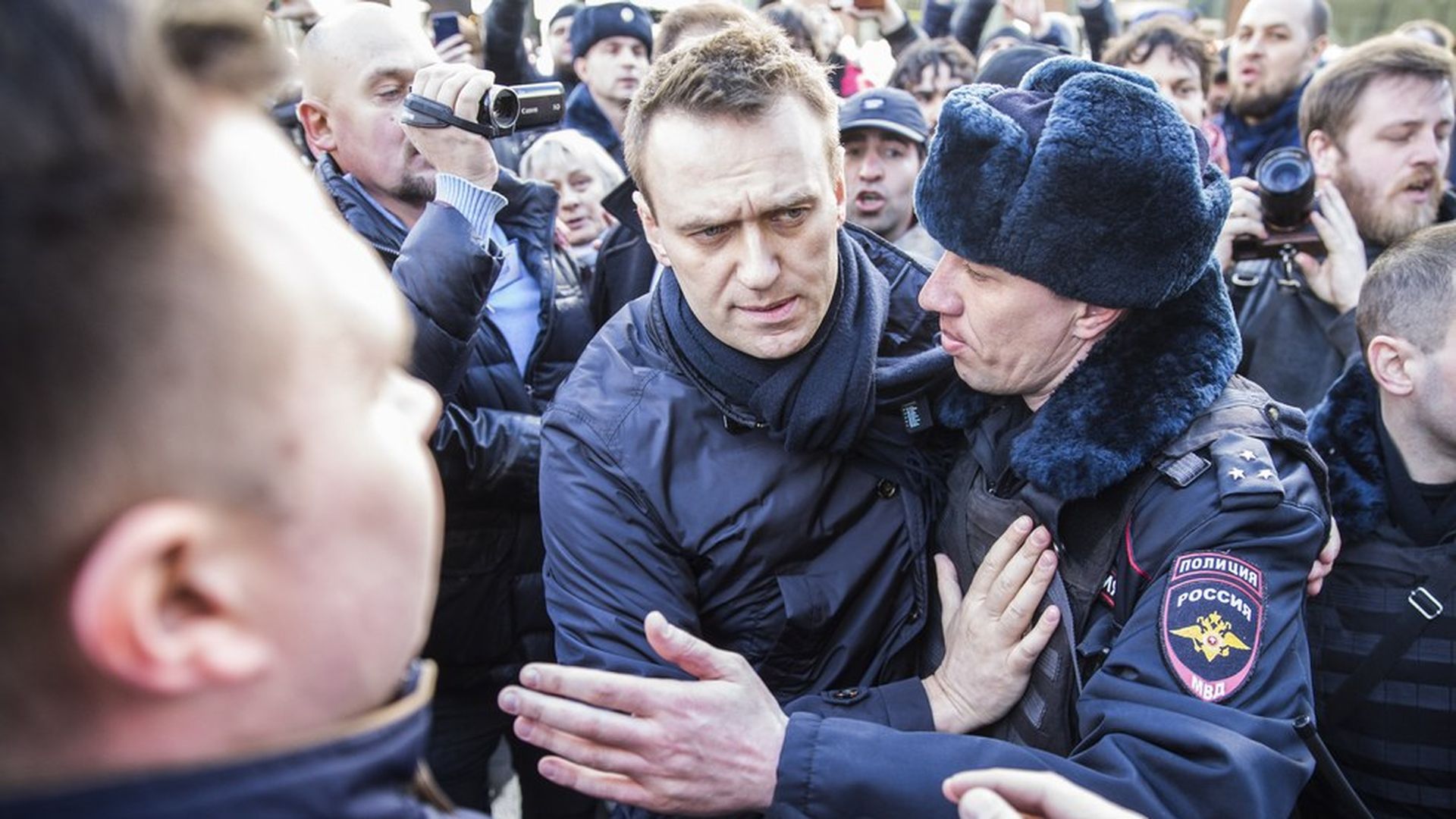 Hundreds were arrested at large anti-corruption protests in Moscow and other Russian cities on Sunday, including opposition leader Alexei Navalny.
The protests came after Navalny leveled accusations of corruption against Prime Minister Dmitri Medvedev. They appeared to be the largest demonstrations in Russia since 2012.
Also arrested was Alec Luhn, an American correspondent for the Guardian.
Go deeper