How ISIS uses Syrian civilians against Trump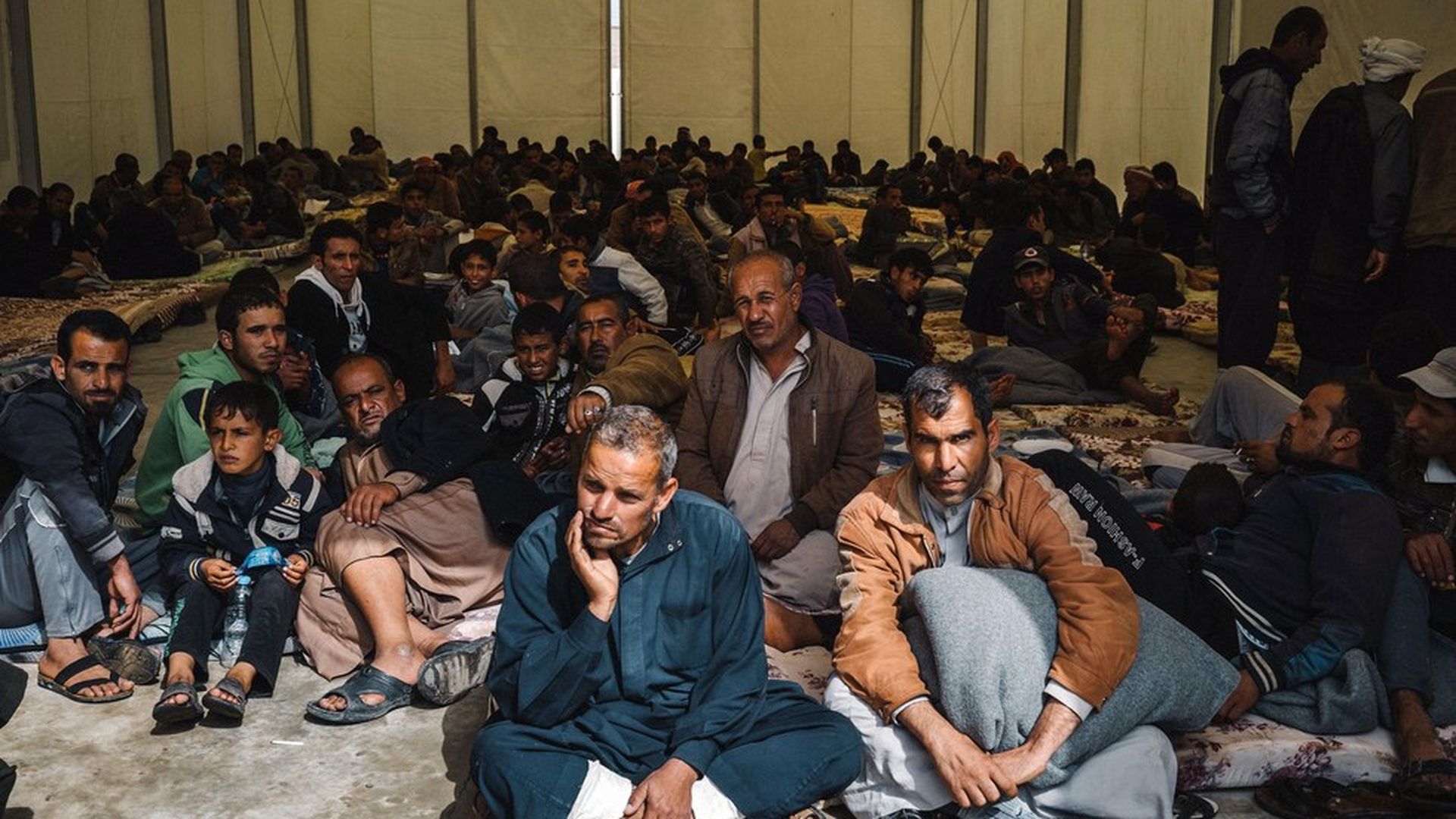 With U.S. troops and Iraqi military focused on defeating the relatively small, scattered militant group, it can be hard to understand why ISIS hasn't been destroyed yet. Trump has often blamed it on Obama's weak leadership, but ISIS's use of Syrian civilians as shields from airstrikes makes eradicating the group complicated, the AP points out.
To avoid killing civilians, U.S. and Iraqi troops have to fight street by street, which eliminates more advanced technology and safer, more forceful strategies. Since 9/11, they've shifted toward working with men and women already on the ground, and away from kick-down-the-door force, according to AP.
Why it matters: The U.S. has already faced public backlash over the civilian deaths in other recent conflicts — Korea, Vietnam, Iraq, Afghanistan, Yemen and Pakistan. Many wonder if Trump's relaxed rules for launching airstrikes and his push to wipe out ISIS will lead to even more civilian deaths.
Go deeper