Did you call room service? Robots in your hotel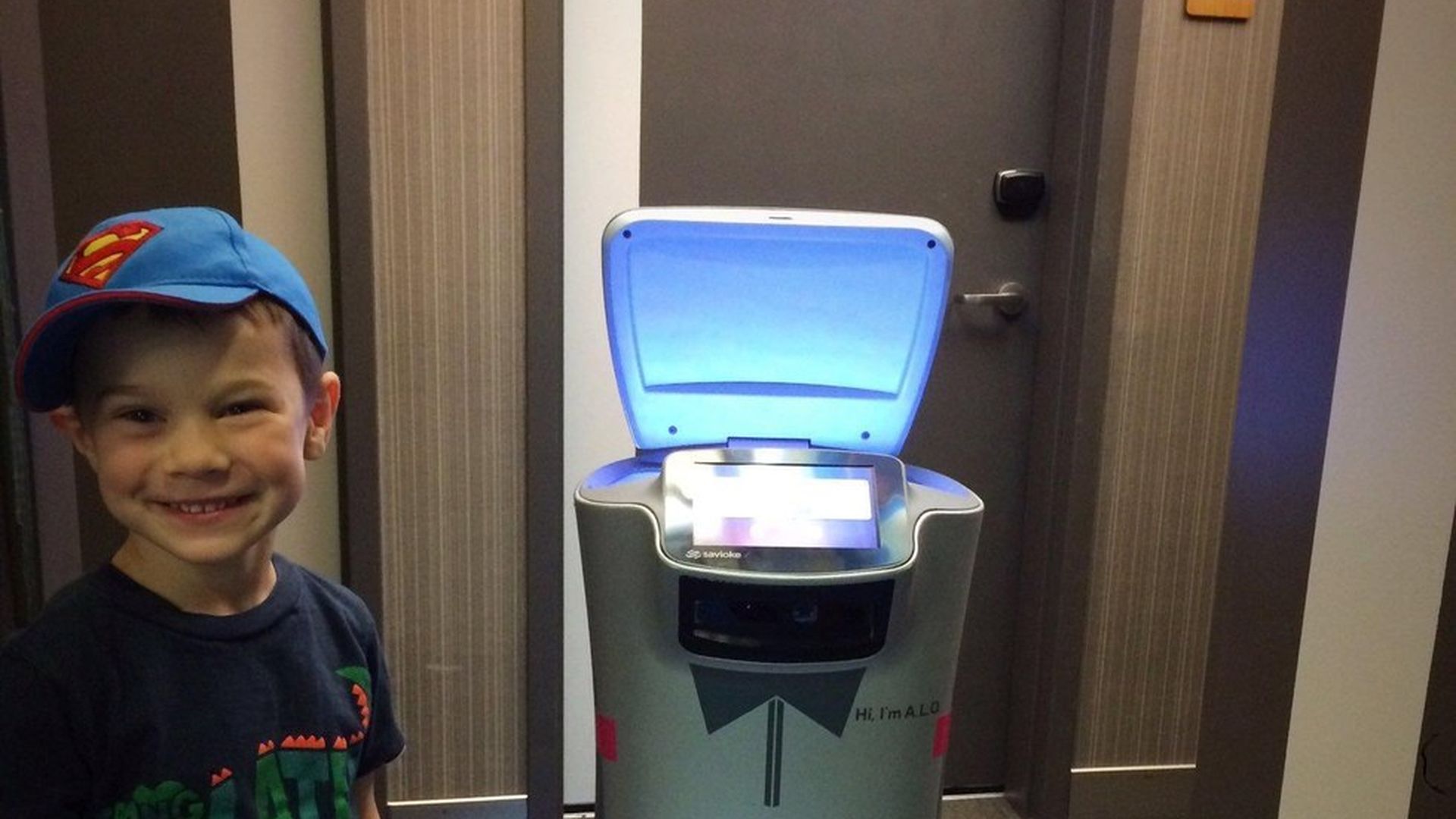 A small but increasing number of hotels are adopting robots for check-in, room service and other duties, a move meant to eventually cut back on costs in one of the most challenging labor-driven industries.
On the extreme end, there is Henn-na, the world's first explicitly robot hotel, opened two years ago in Nagasaki, Japan. But other hotels are starting out slowly, adopting robots like "Hubert," who delivers items requested by guests to the Fairfield Inn and Suites in the southern California town of San Marcos, per The Coast News. The same small robot, made by Savioke, is also being used by hotels in Chicago, New York and Texas, reports Marketplace, the Minnesota Public Radio program.
What it means: The early adopters say the hotel robots add flair and — against the fear of a robot apocalypse — have only aided existing employees and not displaced any. Look for mobile robots to assume a growing presence in hotels around the world.
Go deeper