California wildfire losses top $1 billion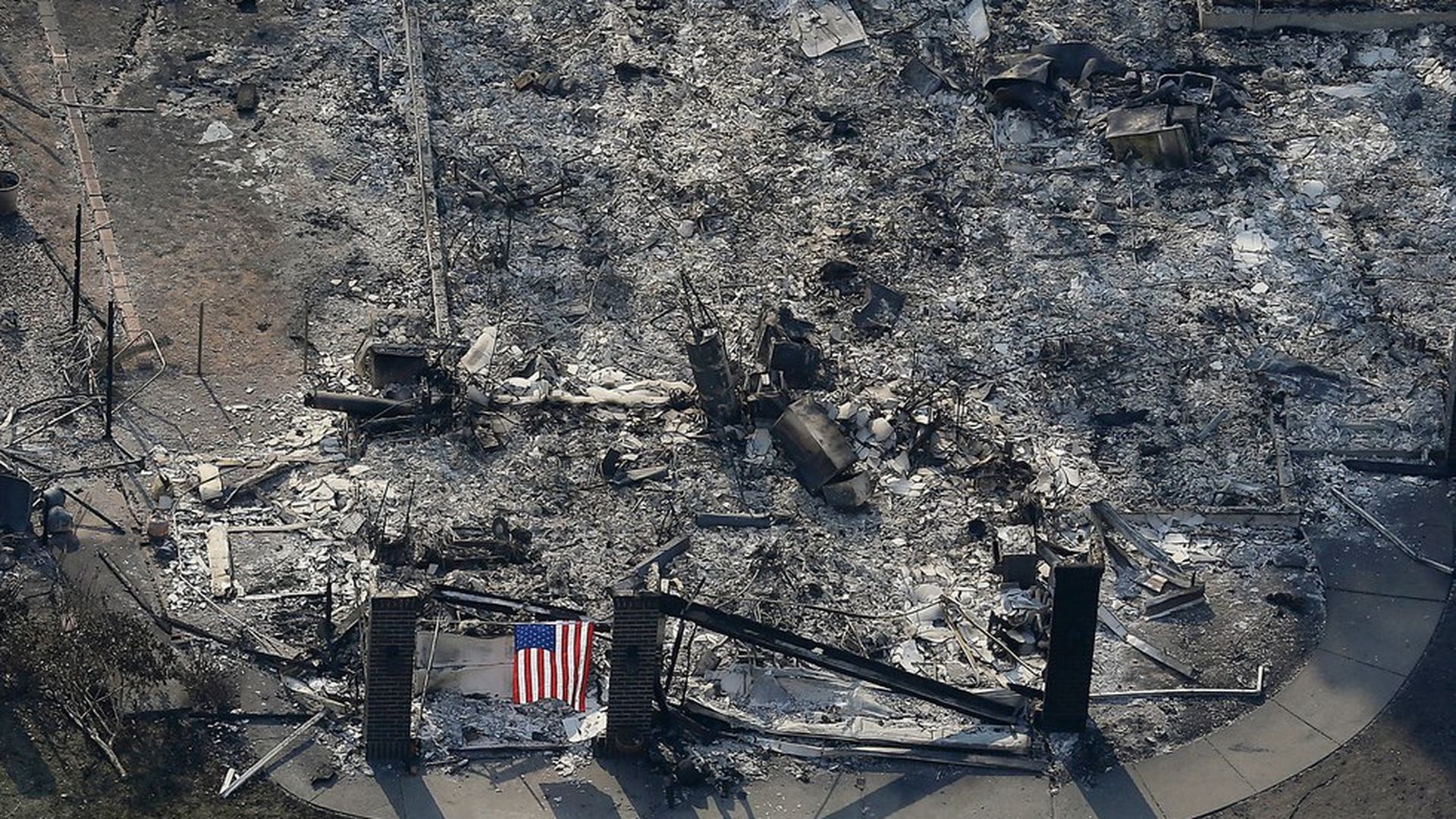 The cost of the damage from the California wildfires will top $1 billion, per the state's insurance commissioners initial estimates, AP reports. And that figure is expected to rise.
The backdrop: The devastating fires in Northern California have so far killed at least 42 people and destroyed 5,700 buildings and homes, including entire neighborhoods in the city of Santa Rosa.
Go deeper